Kotak Mahindra Bank Q2 net profit rises 22% to Rs994 crore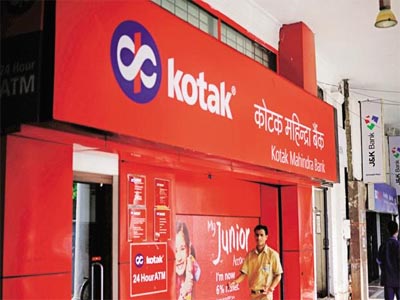 Mumbai: Kotak Mahindra Bank Ltd on Wednesday reported a 22.26% rise in its September quarter net profit, beating analyst estimates, due to higher net interest income and other income.
The private lender reported standalone net profit of Rs994.31 crore in the quarter against Rs813.29 crore a year ago.
According to estimates of nine Bloomberg analysts, the bank was expected to post a net profit of Rs978.50 crore.
On a consolidated basis, the bank reported a profit of Rs1,440.68 crore, up 20% from Rs1,202.40 crore a year ago.
Net interest income (NII) or the core income a bank earns by giving loans increased 16% to Rs2,312.66 crore versus Rs1,995.36 crore last year. Other income increased 14.77% to Rs953.88 crore from Rs831.11 crore in the same period last year.
Asset quality of the bank improved. As a percentage of total loans, gross non-performing assets (NPAs) fell to 2.47% as compared to 2.58% in the previous quarter and 2.49% in the year-ago quarter. Net NPAs were at 1.26% in the September quarter compared to 1.25% in the previous quarter and 1.2% in the same quarter last year.
Provisions and contingencies rose 9.49% to Rs216.53 crore from Rs197.76 crore a year ago. On quarter-on-quarter basis, it grew 6.3% from Rs203.74 crore.
Gross NPAs stood at Rs3,814.17 crore, up 20% from Rs3,180.66 crore a year ago.
Advances for the quarter grew 21.07% to Rs1.53 trillion from a year ago. Deposits went up by 17.46% to Rs1.66 trillion.
On Wednesday, Kotak Mahindra Bank shares closed at Rs1,009.70 on the BSE, down 5.43% from its previous close, while benchmark Sensex index rose 1.33% to 33,042.50 points.