IOC, BPCL, HPCL stock dives as government may ask PSUs to bear further increase in oil price
Posted on 13th September 2017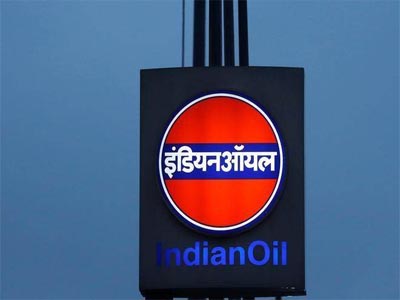 Shares of the IOC, BPCL, and HPCL tumbled on the news that government may ask the oil marketing companies to absorb further increase in global crude oil prices. The stock of the nation's largest company Indian Oil Corporation fell as much as 6.2% to the day's low of Rs 408; shares of another state-run refiner Bharat Petroleum Corporation plunged 8.4% to the day's low of Rs 489. Shares of Hindustan Petroleum Corporation lost 8% to the day's low of Rs 443.7.

As the petrol and diesel prices have hit three-year highs in some cities, the government seems to have swung into action to protect the consumers from the rising fuel bills, possibly bringing back the ghosts of the era of regulation.

Not only is the government assessing the trajectory of oil prices, it may ask the oil marketing companies to absorb further increase in global crude oil prices, news channels ET Now and CNBC TV18 reported on Wednesday citing unidentified government sources. The government is unlikely to pass further rise in fuel prices due to higher inflation, the reports added.

The possible government intervention to keep the retail fuel prices in check comes after the news reports highlighted that the petrol and diesel prices have risen to the levels last seen three years ago in metro cities of Mumbai, Kolkata and Chennai, only, without the people noticing it much this time.

The petrol in Mumbai has risen to Rs 79.48 per litre, a level last seen in August 2014 in the country's financial capital. Similarly, the price of diesel is at a three-year high in the metro cities of Kolkata and Chennai at Rs 61.37 and 61.84 per litre respectively. Retail fuel prices are on a steady up move, rising in small doses almost every day since the introduction of the dynamic fuel price revision mechanism nationwide in June this year.
BS Yeddyurappa resigns as Karnataka chief minister ahead of floor test
Posted on 19th May 2018
Two days after taking oath as Chief Minister of Karnataka for the third time, Bharatiya Janata Party (BJP) leader BS Yeddyurappa resigned from his post ahead of the floor test. Yeddyurappa's move came after it became clear that he would fail to prove majority in the house. Yeddyurappa's resignation came in less than 48 hours after he took oath as the state chief minister, replacing Congress' Siddaramiah.
---
NTPC puts off solar projects auction amid developers concerns on evacuation
Posted on 19th May 2018
New Delhi: State-run power giant NTPC has deferred auction of 2,000 MW solar capacities to the first week of June as developers have sought resolution of inter-state connectivity issue before going ahead with the sale, people familiar with the matter said.

Besides, the Solar Energy Corporation of India (SECI) is likely to extend the bid submission for 2,000 MW solar capacities scheduled for the first week of June, industry people with knowledge of the matter said.
---
Over 100 dead after Boeing 737 crashes after taking off from Havana
Posted on 19th May 2018
More than 100 people were killed when a Boeing 737 crashed soon after taking off from Havana in what appeared to be Cuba's worst air disaster in nearly 30 years, and there were only three survivors, officials and State media said on Friday.

The passenger plane, on a domestic flight to Holguin in eastern Cuba, crashed at 12:08 p.m. (1608 GMT). There were 105 passengers, including five children, plus crew members, State media reported.
---
Axis Bank increases MCLRs by 10-15 bps
Posted on 19th May 2018
Axis Bank, the country's third-largest private lender, on Friday raised marginal cost of funds-based lending rates (MCLRs) by 10-15 basis points (bps). The one-year MCLR at the bank now stands 10 bps higher than earlier at 8.5%, the highest among large banks. MCLRs for shorter tenures will range between 8% and 8.4%. The two-year and three-year MCLRs stand at 8.6% and 8.65% respectively.
---
Lanco Teesta RP invites EoI from bidders
Posted on 19th May 2018
The resolution professional (RP) for Lanco Teesta Hydro Power on Friday invited expressions of interest (EoIs) for the company from interested bidders under the corporate insolvency resolution process (CIRP). In March this year, the Hyderabad bench of the National Company Law Tribunal (NCLT) had admitted a petition filed by ICICI Bank to initiate insolvency proceedings against Lanco Teesta. The tribunal had appointed Huzefa Sitabkhan as the RP.
---
Be the first person to write a business review for IOC, BPCL, HPCL stock dives as government may ask PSUs to bear further increase in oil price