CIL, NTPC plan host of projects despite supply constraints
Posted on 13th September 2017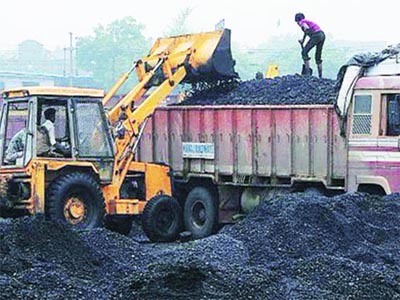 Coal stocks in NTPC's 13 (out of 22) power plants are at a critical level despite Coal Indiamonitoring production, despatch and evacuation on a day-to-day basis to rush supply to the plants. NTPC's director of finance Kulamani Biswal has said that stocks in these power plants were for less than three days, while the average stock of all the 22 plants was seven days.

"The stock should ideally be for 15 days but since CIL is producing less coal, the power plants are unable to build up their stock," Biswal said on the sidelines of mjunction's coal market conference.

Biswal also said that coal in the NTPC plants, with a requirement of 170 million tonne per annum, was 37 lakh tonne at present against 50 lakh tonne during the same period last year.

However, CIL's director (marketing) SN Prasad said the company was well on track to produce 1 billion tonne of coal by 2022, although CESC advisor and former CIL CMD Partha S Bhattacharyya said that with an average 7% growth year-on-year, CIL would be able to produce 750 MT within the stipulated time frame.

"Neither 1 billion tonne is required nor CIL will be able to produce that much," Bhattacharyya said.

Prasad said that CIL would enter into iron ore, copper, nickel and bauxite mining in order to give leverage to its capability. Although, he didn't divulge the details of the other minerals mining plan, he said that CIL was scouting for copper and nickel mines abroad.

CIL has planned to create a solar portfolio of 20,000 MW for which it has 40,000 hectares of land in possession. It is already in talks with Solar Energy Corporation of India for implementing the solar projects. CIL would also set up a 4×800 MW coal-fired plant in North Karanpura, while the fertiliser plant at Talcher would be revived. The fertiliser plant, a JV of CIL, GAIL, Rashtriya Chemical and Fertiliser and Fertiliser Corporation of India, is being revived at a cost of Rs 8,700 crore. The plant is expected to start operation by 2020.

NTPC, on the other hand, is close to acquiring the 1000 MW Chabbra thermal power plant from Rajasthan Rajya Vidyut Utpadan. The RVUL would build another two units of 660 MW each and transfer it to NTPC.

"This would be an equity deal. The cost would be calculated on the basis of regulated depreciated bank value and CERC will finalise it. The cost is likely to work at around Rs 4000 crore," Biswal said. Building the 4×250 MW units would incur a cost Rs 5,885 crore while 2x 660 MW units would cost Rs 7,900 crore.

NTPC also plans to replace two power plants at Talcher ( 5x 200MW) and Singrauli (5x200MW) with 2×660 MW for each location. The estimated cost would be Rs 7 crore per MW, Biswal said, adding that Talcher would be commissioned by 2021 and the Singrauli plant would come up in less than three years. The old plants would be dismantled after the new ones are commissioned. Both the plants would come up on the land adjacent to the existing power units, Biswal said.
&nbsp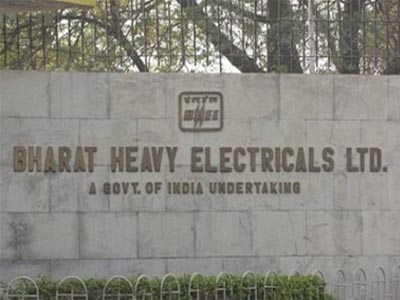 Calcutta, Sept. 22: Bharat Heavy Electricals Ltd (Bhel) is looking to diversify into areas such as solar power, transportation, defence, aerospace and water business.
"The company wants to increase its share of business in non-coal areas," said Bhel chairman and managing director Atul Sobti at the company's annual general meeting.
---
&nbsp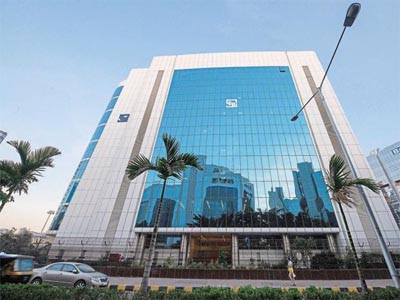 New Delhi: Regulator Sebi has lifted trading ban on 244 entities which came under the scanner for alleged misuse of stock market platform for tax evasion, saying it did not find any "adverse evidence" against them.
The move comes after Securities and Exchange Board of India (Sebi) earlier this month revoked ban on more than 500 entities in four separate cases. These are Radford Global case; Pine Animation; First Financial as well as the matter of dealing in shares of Eco Friendly Food Processing Park, Esteem Bio Organic Food Processing, Channel Nine Entertainment and HPC Biosciences.
---
&nbsp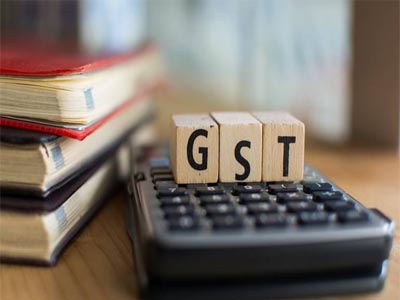 New Delhi:The government has come out with an estimate that valid transitional credit claims of taxpayers in July -- the first month of goods and services tax (GST) -- are just Rs12,000 crore and not Rs65,000 crore as previously claimed.
As much as Rs65,000 crore out of the about Rs95,000 crore tax collections in July had been claimed as transitional credit by taxpayers, but a close scrutiny has brought down the valid claims to Rs12,000 crore, a finance ministry official said.
---
&nbsp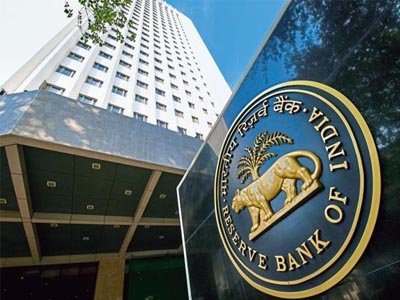 New Delhi: The Reserve Bank of India (RBI) on Friday changed the rules pertaining to the calculation of the foreign investment limit in so-called masala bonds, potentially opening up space for Indian companies to sell more such securities.
Starting 3 October, masala bonds, or rupee-denominated bonds sold overseas, will not be part of the investment limit for foreign portfolio investors (FPIs) in corporate bonds and will instead be included under external commercial borrowings (ECB), the RBI notification stated.
---
&nbsp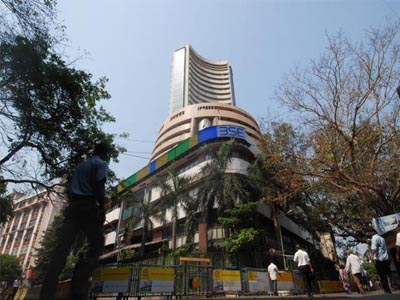 Mumbai: Indian benchmark indices posted their biggest daily percentage decline in 10 months on Friday, as a North Korean threat to carry out a hydrogen bomb test in the Pacific Ocean rattled global markets.
The Indian government's stimulus spending plan and jitters that it would widen the fiscal deficit also contributed to the decline, which was led by bank stocks.
---
Be the first person to write a business review for CIL, NTPC plan host of projects despite supply constraints