Rapped by CAG, thermal plant maker Bhel to focus on solar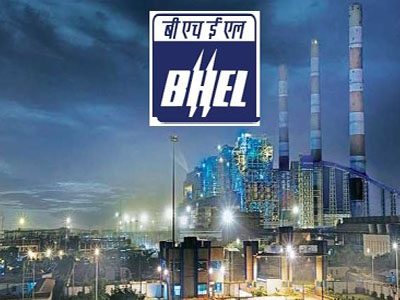 Bharat Heavy Electricals Ltd (Bhel) is changing its business model to focus on solar power generation, create equipment to help thermal plants drastically reduce emissions and get a larger share of transportation business like metro coaches.
This follows the recent rap by the Comptroller and Auditor General for not doing enough to diversify and grow aggressively.
"Almost 80% of our revenue comes from thermal power equipment supplies. We have changed our business model and have now embarked on a large amount of diversification. Apart from coal-based energy we are now focused on solar-based power plants raising module and solar cell manufacturing capabilities," director, Amitabh Mathur said.
The company is also eyeing a larger share of the transportation business.
"Through this diversification, we are planning to increase our non-fossil fuel portfolio to almost equal level," he said.
Since 2012 Bhel's turnover has dropped over 40% with profits plunging more than 90% which led to scathing criticism by CAG.
The fiscal has also not begun well with first quarter standalone revenue flat at Rs 5,732 crore and net profit rising just 3% at Rs 80 crore, primarily because of muted growth from power segment, analysts said.
As it aims to reduce dependence on thermal energy, Bhel is expanding its solar energy capacity enhancing its state-of-the-art manufacturing lines of solar cells to 105 mw and solar modules to 226 mw a year.
But the expansion of solar power capacity wouldn't happen aggressively though.
"This won't happen easily as there are many challenges we are facing in areas of technology and cost competitiveness. Imported modules (from China) are far cheaper, at least to the extent of 30%," Mathur said at a conference on energy organised by Confederation of Indian Industry.
The cost advantage of China is primarily because it has a head start with 34.5 gigawatt capacity of photovoltaic cells achieved in 2016.
To compete with China, India, and Bhel as well, need to focus on technology.
"We have developed efficiency improving technologies like passive tracking systems and space-grade solar panels and battery panels to make a jump in technology in this sector," Mathur said.
In the non-energy sector, Bhel recently joined hands with Kawasaki Heavy Industries to manufacture stainless steel coaches for metro railways networks coming up in several urban centres of the country.