Sebi to defreeze bank accounts of NSEL, MCX ex-chiefs
Posted on 19th August 2017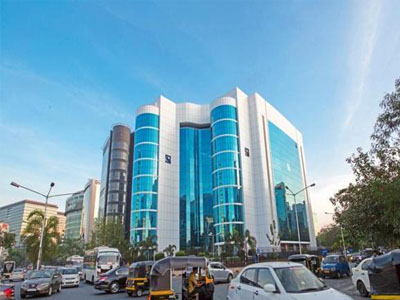 New Delhi: Securities and Exchange Board of India (Sebi) will defreeze the bank accounts of National Spot Exchange Ltd (NSEL)'s former CEO Anjani Sinha and Multi Commodity Exchange (MCX)'s ex-chief Joseph Massey which were frozen by the regulator in an alleged insider trading case.

The markets regulator informed the Securities Appellate Tribunal (SAT) about the decision to defreeze the bank accounts immediately when the tribunal was hearing the pleas filed by the two individuals against the Sebi order.

Sinha and Massey, who was MD & CEO of MCX, were among the individuals against whom action was initiated by the markets regulator for alleged insider trading in the shares of MCX and FTIL (now known as 63 Moons Technologies) with 'prior information' about the NSEL (National Spot Exchange Ltd) case.

The NSEL—which is now defunct—suspended trading on 31 July 2013 after a major payment crisis broke out at the bourse. Subsequently, a number of regulators and enforcement agencies launched their probes into the NSEL matter.

In separate rulings, the tribunal has asked Sebi to pass final orders in the case within three months after the two individuals submit their objections to the regulator's ruling. Separately, the tribunal has allowed MCX's ex-CEO Shreekant Javalgekar and his wife Asha to redeem mutual funds units held by them. Thereafter, they have to create a fixed deposit for Rs80 lakh in their name and create a lien of the amount in favour of Sebi.

All the four persons had approached the SAT against the Sebi order that impounded averted losses totalling Rs1.4 crore through alleged insider trading in MCX and FTIL shares. The loss amount averted by Sinha was Rs8.52 lakh, Massey (Rs58.81 lakh), Shreekant Javalgekar and his wife (Rs79.5 lakh), as per the Sebi order.

Sebi "prima facie" had found that these persons traded in the shares when in possession of 'unpublished price sensitive information' (UPSI). Among others, the regulator had directed these four individuals not to dispose of or alienate any of their assets/properties securities, till the amount of loss averted is credited to an escrow account.

Besides, the banks were ordered not to debit any amount from bank accounts of these persons except for the purpose of transfer of funds to the escrow account. According to separate orders passed by the tribunal, Sebi's prima facie view that these four persons were insider and had traded in the securities while in possession of UPSI is "seriously disputed" by them.

The basic grievance of Sinha and Massey is that the regulator is not justified in freezing their bank accounts without giving any opportunity of personal hearing to them, as per SAT orders. "Appellant (Sinha) in person further states that objection to the ex-parte order would be filed by the appellant within a period of two weeks from today and the appellant would also furnish to Sebi list of his assets/securities as per the impugned order within a period of one week from today," SAT said in an order today.

"If the appellant files objection to the ex-parte order, then Sebi shall pass an order after considering the objections, if any, as expeditiously as possible and in any event within a period of three months from the date of receiving the objections from the appellant," the order noted.

In three other separate orders, dated 16 August, the tribunal has directed Sebi to pass final orders with respect to Massey and the Javalgekars) within three months.
&nbsp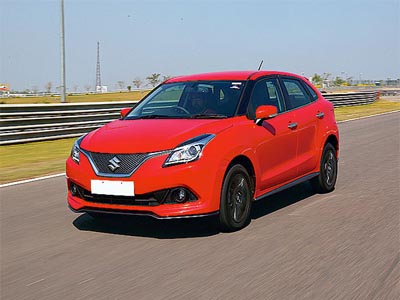 When it comes to popular cars, Indian consumers are sticking to pretty much the same models this year as they did last year. The top 10 car models in terms of volumes so far this fiscal are the same ones as they were in the same period last financial year; perhaps indicating that these top car brand in the domestic market continue to get stronger and gain market share.
As expected, India's largest passenger car player Maruti Suzuki India Ltd (MSIL) has the most number of models in the top 10 - at seven, followed by two models from Hyundai Motor India and one from Renault.
---
&nbsp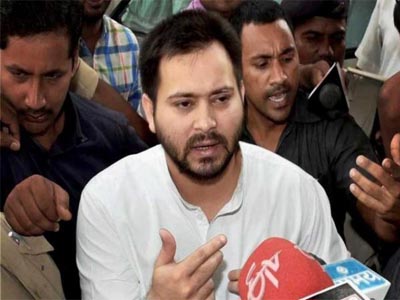 NEW DELHI: Former Bihar deputy chief minister Tejashwi Yadav on Tuesday sought 15 days from the CBI to appear for questioning in a case related to alleged corruption in giving the contract for running two IRCTC hotels to a private firm in 2006, sources said.
Tejashwi, who was summoned to appear today, sent his counsel who submitted the request seeking time to appear before the investigation team, sources in the agency said.
---
&nbsp
Mumbai: India's capital markets regulator is likely to allow mutual funds to trade in commodity derivatives and a decision is expected within six months, a senior official said on Tuesday.
Such a move would help deepen the market and provide hedging opportunities to large companies that trade overseas due to limited liquidity at local exchanges.
---
&nbsp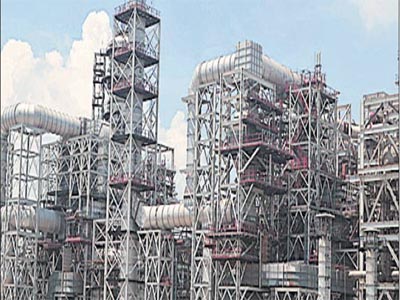 With the dispute between the Odisha government and Indian Oil Corp (IOC) over the value-added tax (VAT) being resolved, the oil marketing firm has firmed up plans to increase its investment in the state including expansion of the refining capacity in Paradip by 3-4 million tonne (MT) per annum. "Very soon we may be evaluating refinery expansion in Paradip. It is a greenfield 15 MT plant and we intend to expand by 3-4 MT," said Sanjiv Singh, chairman of IOC, adding that the company has massive plans for further investment in the state.
---
&nbsp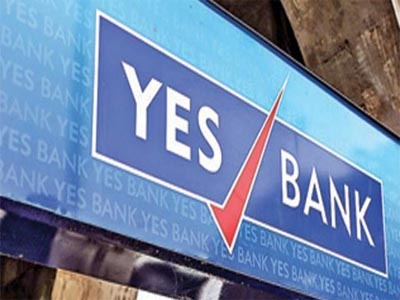 MUMBAI: Midsize private sector lender Yes Bank today claimed that its credit card portfolio has grown to over Rs 250 crore with 2 lakh customers within one year of entering the segment.
"We are running ahead of time in achieving milestones which we had set for ourselves. Our focus is on building the user-base right now and we have 2 lakh cards now," its retail head Pralay Mondal told reporters here.
---
Be the first person to write a business review for Sebi to defreeze bank accounts of NSEL, MCX ex-chiefs