GMR finds buyer for its barge-mounted power plant for $ 63 mn
Posted on 16th August 2017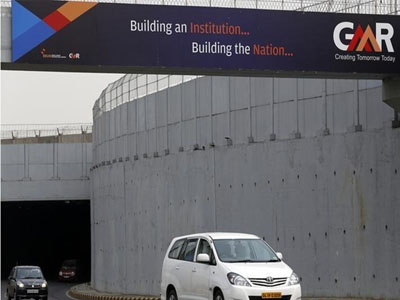 The GMR Group, which owns a 220 MW gas based power plant in Andhra Pradesh's Kakinada, will sell its barge-mounted power plant to a buyer for $63 million. According to a regulatory filing, the infrastructure major has said that GMR Energy Ltd (GEL) will enter into a definitive agreement with the buyer soon. The filing, however, did not reveal the buyer's name. "GEL has entered into a memorandum of undertaking with an external party for sale of its 220 mw gas based power plant for a consideration of $6.3 crore and is in the process of entering into a definitive agreement and conclude the sale," the filing said.

According to GMR, the plant is operational since November 2001 and redeployed at Kakinada since April 2010. The company is exploring various commercial options for the plant, which did not generate power since 2013 due to shortage of natural gas. According to the latest investor presentation of GMR Infrastructure, said the project cost of the plant was $90 million (Rs 600 crore).

A GMR official has declined to comment when asked about the development. GMR Group, which owns both gas and coal-based power plants in the country, has been suffering losses due to shortage of fuel. The energy vertical of the group incurred losses to the extent of Rs 179.95 crore during the quarter ended June 30 against loss of Rs 95 crore in the same quarter a year ago. GMR shares traded at Rs 16.20 apiece on BSE at 1410 hrs.
BoB, PNB, other lenders hold 2-day meeting to generate ideas for growth
Posted on 19th August 2019
Public sector lenders, including PNB, BoB and Corporation Bank, have organised a two-day consultation process at branch level, seeking suggestions to make the sector future ready and be a catalyst in economic growth. The consultations were held over a period of two days from August 17-18 under the direction of Department of Financial Services, Ministry of Finance.
---
Sebi to ease buyback norms for companies with housing finance, NBFC arms
Posted on 19th August 2019
Capital markets regulator Sebi is planning to ease its norms for buyback of shares by listed companies, especially those having subsidiaries in housing finance and NBFC sectors. According to top officials, a proposal in this regard is expected to be discussed by Sebi's board at its meeting this week. The repurchase of shares by listed companies is governed by the Buyback Regulations of the Securities and Exchange Board of India (Sebi) as well as by the Companies Act.
---
Paytm promotes CFO Madhur Deora as President
Posted on 19th August 2019
New Delhi: Gearing up for the next phase of growth in consumer Internet and financial services, digital payments player Paytm on Monday announced the promotion of its Chief Financial Officer Madhur Deora as the company's President.

Prior to joining Paytm in October 2016, Deora served as Managing Director in Citigroup's investment banking business.
---
State Bank of India mulls repo-linked home loans for existing borrowers
Posted on 19th August 2019
Kolkata: State Bank of India said it is contemplating extending the benefit of the repo-linked lending rate to the existing home loan borrowers while hoped for better traction in consumer demand in the second half of the fiscal expecting the government to offer fiscal stimulus.
---
Apollo Hospitals' profit focus is key to retaining investor interest
Posted on 19th August 2019
Shares of Apollo Hospitals Enterprise Ltd have gained 10% since it announced its June quarter results on 13 August. With the performance reassuring investors on asset optimization and profit metrics, the stock hit a new 52-week high of ₹1,4687 on Friday.

Losses the company's new ventures, housed under Apollo Health and Lifestyle Ltd, reduced significantly.
---
Be the first person to write a business review for GMR finds buyer for its barge-mounted power plant for $ 63 mn