Facebook finds new way to enter China, secretly launches app under a different name
Posted on 12th August 2017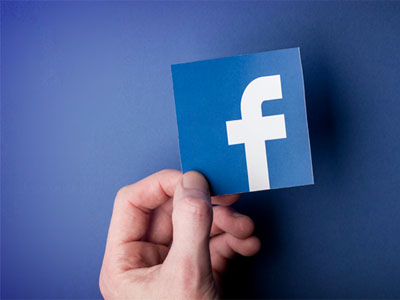 Facebook Inc. has found a new way to enter China: secretly launching an app under a different name.The photo-sharing app, called Colorful Balloons, was released in May to help Facebook enter a market that it's been blocked from since 2009, according to a person familiar with the matter. Facebook has said its goal of connecting the world wouldn't be possible without the world's most populated country, but declined to confirm the details that were first reported by the New York Times.

"We have long said that we are interested in China, and are spending time understanding and learning more about the country in different ways," the company said. "Our focus right now is on helping Chinese businesses and developers expand to new markets outside China by using our ad platform." Facebook has long eyed China's more than 700 million internet users, who currently use homegrown social networks including Tencent Holdings Ltd.'s WeChat. Facebook Chief Executive Officer Mark Zuckerberg has made repeated attempts to woo Chinese authorities, learning Mandarin and touting a book by President Xi Jinping. He even posted a photo of himself jogging past Tiananmen Square last year that caused a stir on social media.

Chinese authorities have recently ramped up censorship of social media and messaging platforms, partially blocking Facebook-owned WhatsApp last month. Some users have relied on virtual private networks, a technology that allows users to route their data overseas, to get around the block — although the government has been cracking down on those tools too.
Bank of Baroda signs MoU with ten companies to loan Rs 500 cr
Posted on 21st July 2018
State-run Bank of Baroda signed a Memorandum of Understanding with ten companies including Uber, Oyo, Lava and Flipkart to provide loans to members in their supply chain like drivers and retailers in its efforts to raise its exposure to small enterprises.

"We want to target around 5,000 micro-entrepreneurs and spend at least Rs.500 crores in 2018-19," said P S Jeyakumar, CEO of Bank of Baroda.
---
IRCTC to charge portals a fee on each ticket's sale
Posted on 21st July 2018
MUMBAI: In a move that will make purchase of railway tickets from portals such as MakeMyTrip, Yatra, Paytm and Cleartrip more expensive, the Indian Railway Catering and Tourism Corporation (IRCTC) has said it will charge a fee of Rs 12 plus taxes on every ticket booked from service providers.
---
Sensex snaps two week winning streak, slips 45 points
Posted on 21st July 2018
The benchmark Sensex snapped its two week winning streaks to register small losses by 45.26 points to conclude at 36,496.37, while the broader Nifty managed to maintain the key 11,000-level to close at 11,010.20, losing a marginal 8.70 points.

Caution ruled roost during the week trade, weighed down by economic woes set-off by the surging June Wholesale price (WPI) inflation which shot-up to a four-year high to 5.77 per cent increased the chances of RBI hiking rates in its August meet.
---
New Rs 100 note poses fresh headaches for ATM operators
Posted on 21st July 2018
The Reserve Bank of India's (RBI) announcement launching a new series of 100-rupee denomination notes has been greeted with trepidation by the major companies engaged in the manufacture and supply of Automatic Teller Machines (ATMs) in the country.

Like the new post-demonetisation Rs 2,000, Rs 500, Rs 200 and the new Rs 50 notes and Rs 10 notes, even the new lavender-coloured Rs 100 is a tad smaller in size compared to the blue-coloured Rs 100 notes currently in circulation.
---
Facebook suspends US-based analytics firm over data concerns
Posted on 21st July 2018
After the Cambridge Analytica data scandal, Facebook has now suspended Boston-based data analytics company Crimson Hexagon over concerns that it harvested users' data.

According to a report in The Wall Street Journal late on Friday, the social media giant was investigating whether the analytics firm's "contracts with the US government, a Russian non-profit organisation tied to the Kremlin and the Turkish government violate the platform's policies".
---
Be the first person to write a business review for Facebook finds new way to enter China, secretly launches app under a different name