sri venkateswara temple Image Gallery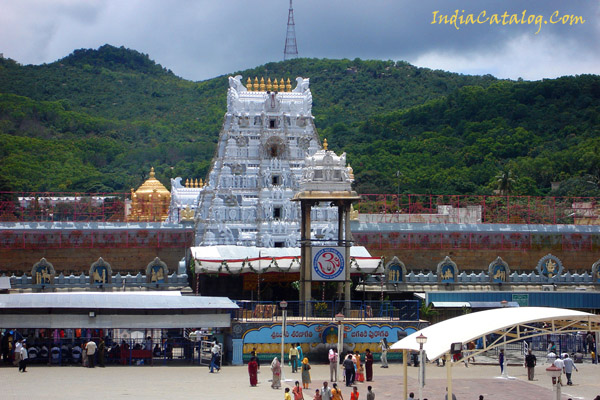 Venkateswara means the Lord who destroys the sins of the people. According to the Hindu scriptures, Vishnu, out of love towards his devotees.The ancient and sacred temple of Sri Venkateswara is located on the seventh peak, Venkatachala (Venkata Hill) of the Tirupati Hill, and lies on the southern banks of Sri Swami Pushkarini. There is ample literary and epigraphic testimony to the antiquity of the temple of Lord Sri Venkateswara.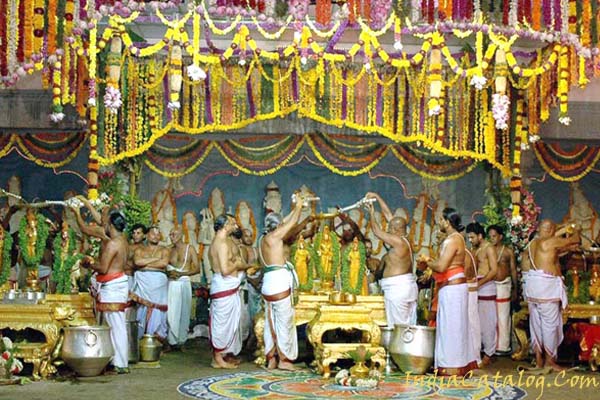 Venkateswara and appeared for the salvation and upliftment of humanity in this Kali Yuga and is considered the supreme form of Vishnu in this age.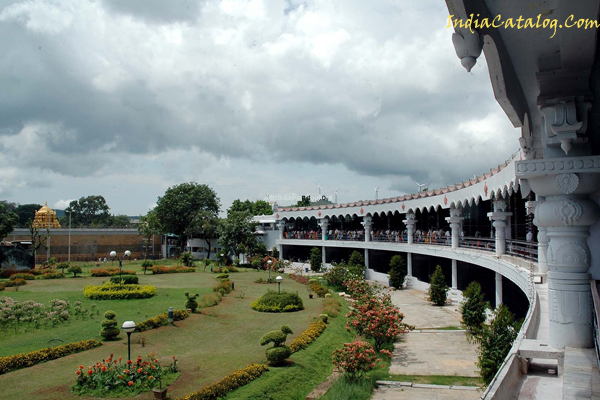 Venkateshwara refers to the Supreme Lord who destroys sins and he is one of the main deity among 108 divya desams or Tirupathy.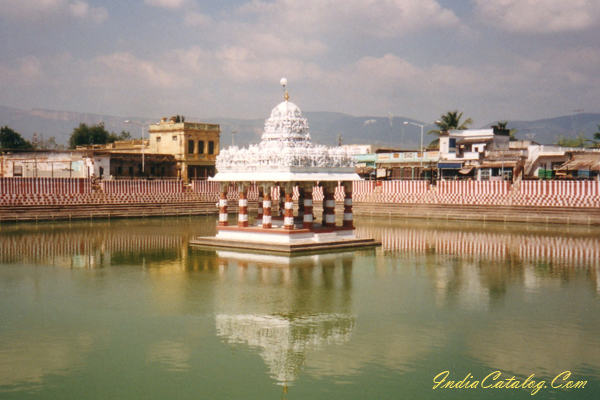 Tirumala Venkateswara Temple is a Hindu temple located in the hill town of Tirumala, near Tirupati in the Chittoor district of Andhra Pradesh, South India. It is around 500 km (310 mi) from Hyderabad, 150 km (93 mi) from Chennai, and 250 km (160 mi) from Bangalore.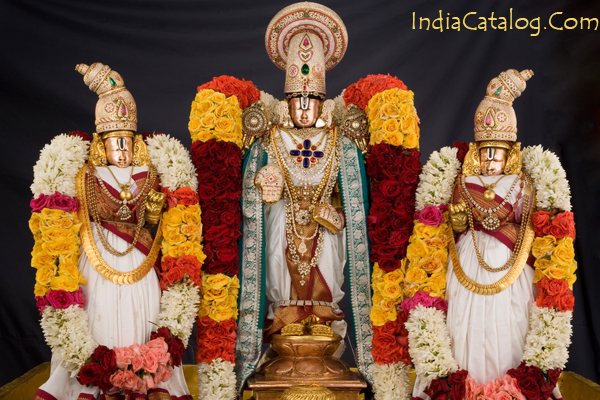 The temple is the richest piligrimage center and the most-visited place of worship in the world.The temple is visited by about 50,000 to 100,000 pilgrims daily (30 to 40 million people annually on average).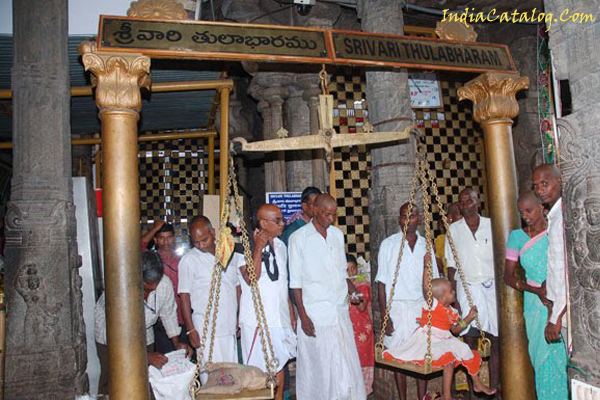 There are several legends associated with the manifestation of the Lord in Tirumala.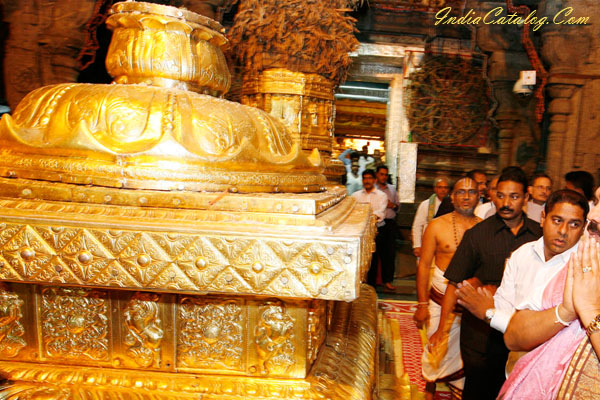 In 1843, with the coming of the East India Company, the administration of the Sri Venkateswara Temple and a number of shrines was entrusted to Seva Dossji of the Hathiramji Mutt at Tirumala as Vicaranakarta for nearly a century.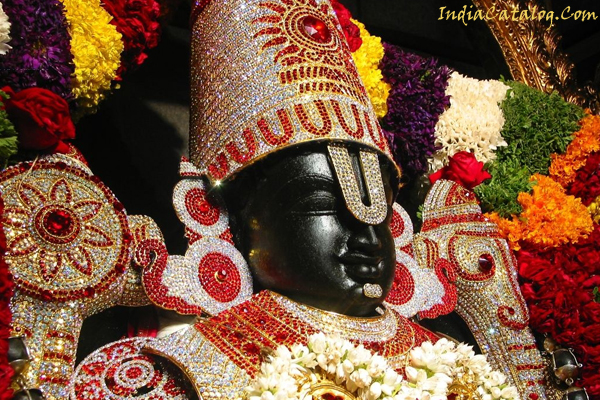 Tirumala Tirupati Devasthanams (TTD) was established as a result of the TTD Act in 1932.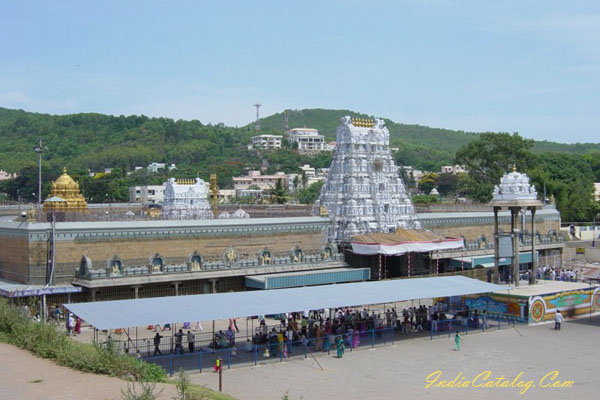 The temple attracts approximately 75,000 pilgrims every day.The annual budget,estimated at Rs 10 billion in 2008,is funded mostly by donations.It runs various charitable trusts whose funds are derived from the budget and donations from the devotees.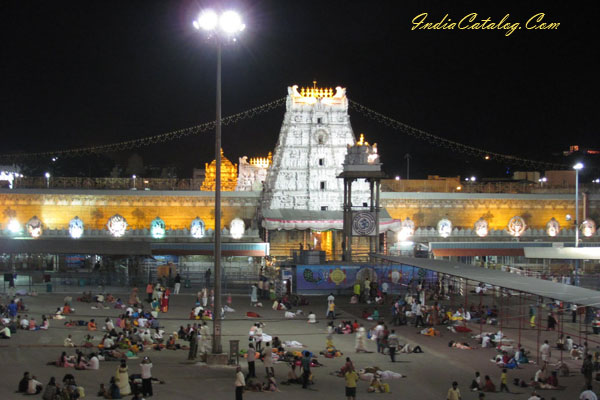 Laddu is the world famous prasadam given at Tirumala Temple.recently the Trust has taken copy right of Laddu prasaddam, hence, no one can prepare the same Laddu.
Previous
Next