Wonderla Amusement Park Image Gallery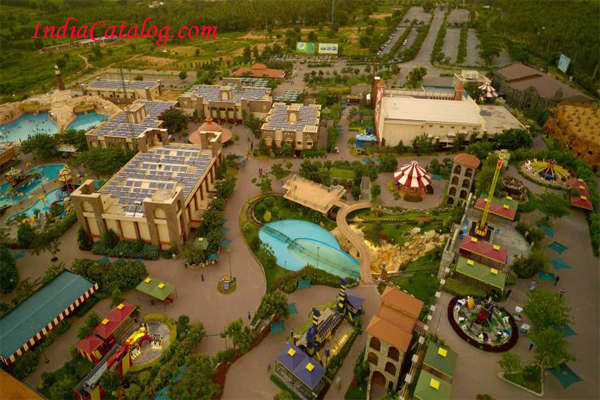 External view of Wonderla Amusement Park, Bangalore.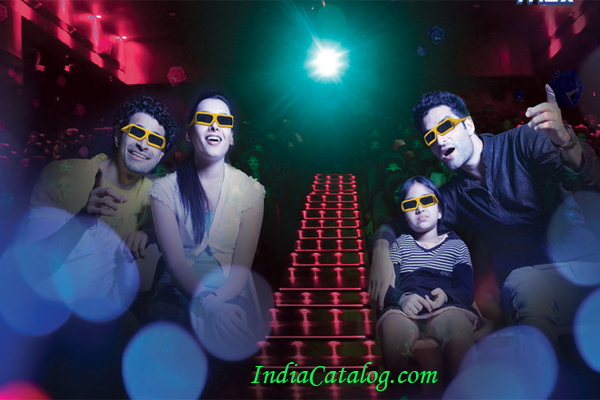 Experience XD MAX, a state-of-the-art ride that combines a 3D film with physical and environmental effects, in an air-conditioned theatre.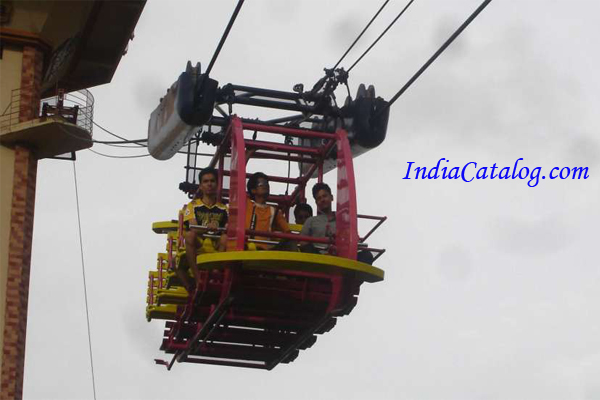 Hang Glider is an adventurous ride that takes the riders on an air trip at a dizzying height.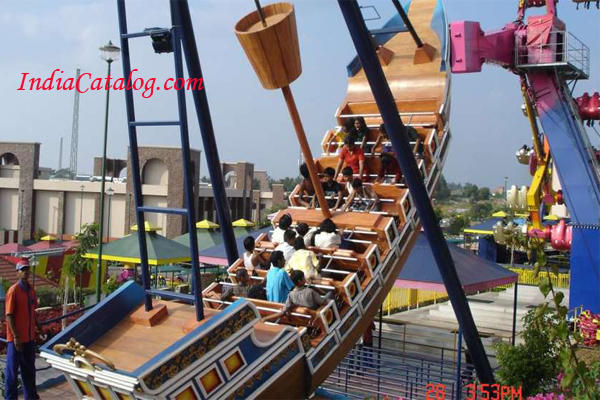 The Pirate ship is not for the weak hearted. This swing, in a shape of a wooden craft, swings to an arc of 180 degrees - giving you a sudden rush of adrenaline through its acceleration.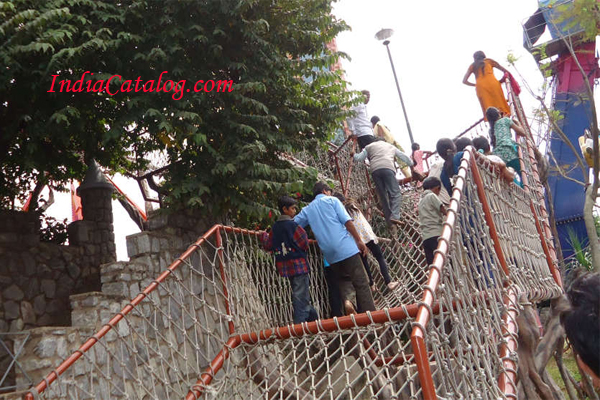 The Net Walk is a new and totally safe ride for small boys and girls where they have to walk along with a slightly elevated walkway made of netting on three sides.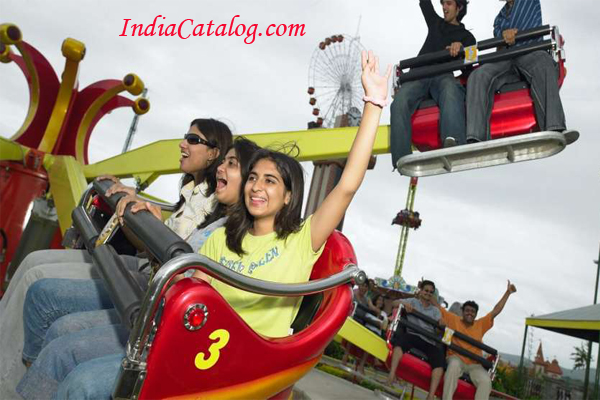 The Techno Jump has 14 spokes arranged around a hub. At the outer end of each spoke is a capsule that can seat three. The spokes are raised and lowered hydraulically, while the whole contraption spins like a carousal.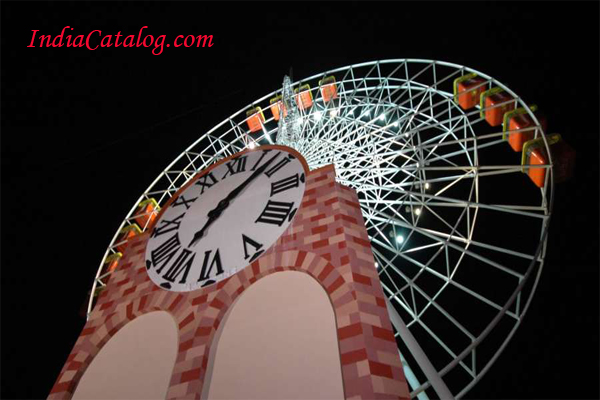 Firmly straddling a 13-storey-high tower, the giant wheel with a diameter of 30 meters, gives riders a birds eye view of the park and its surroundings.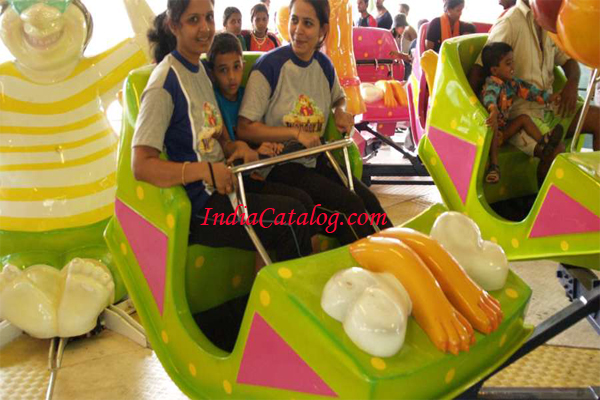 The Toon Tango is a ride for all the age groups where twosomes are seated in one of the four capsules that emanate from a central pivot and are gently spun around as if in a waltz.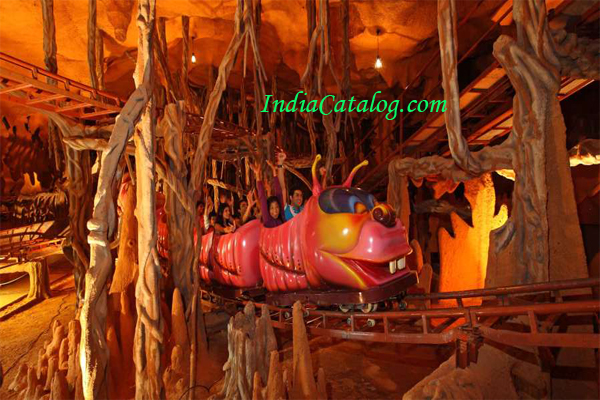 Inside a termite coaster mound are two popular rides - the Termite Train and the Termite Coaster.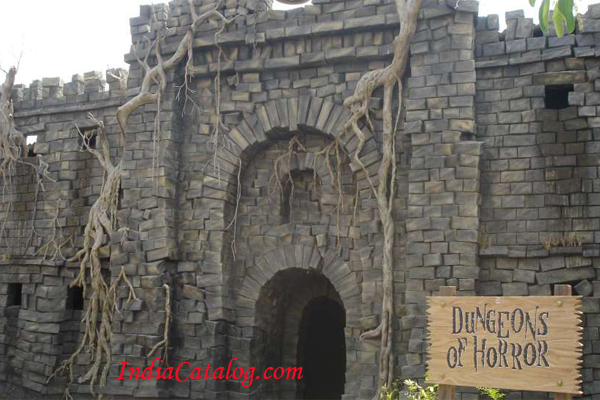 The Dungeon Ride is an intense and exciting ride though a dungeon hunted by its notorious jail wardens ghost.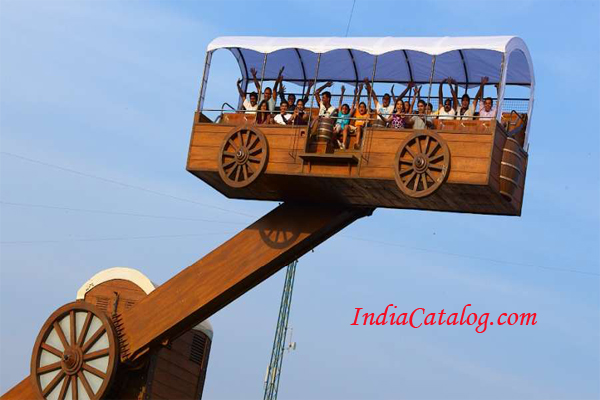 Crazy Wagon is a massive family ride themed like a horse-wagon that oscillates insanely while it swings in every possible direction.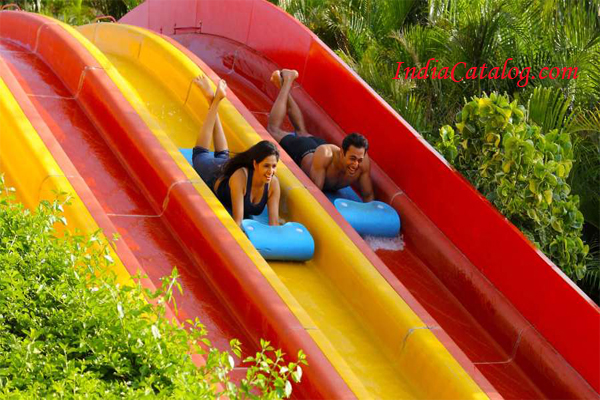 Uphill Racers are similar to Fun Racers except that instead of level spaces these rides have ups and downs.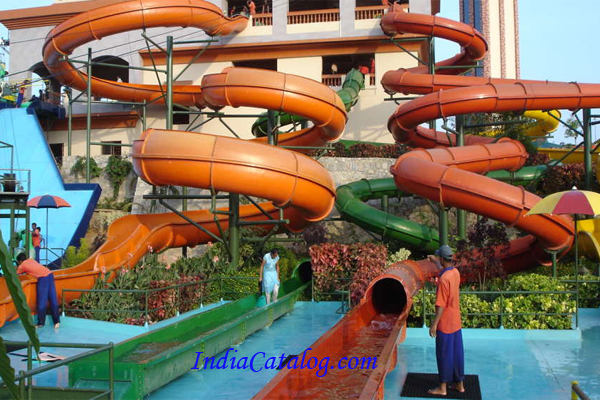 Twisters are a set of four water slides with tube-like structures that take you through a series of loops to finally disgorge you into a shallow pool of water.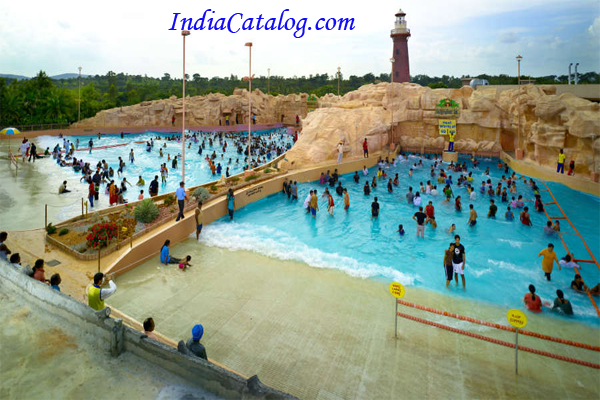 Wave Pools at Wonderla Amusement Park, If a beach is what Bangalore lacked, Wonderla offers you two, complete with artificial waves and even a lighthouse.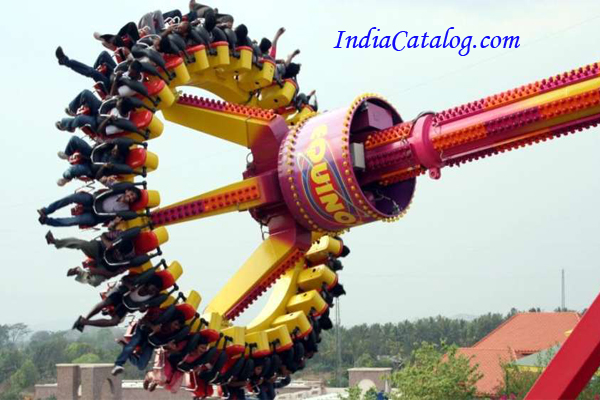 The equinox is an ultimate thrill ride. At its peak the riders travel upside down at 70 kmph 16 meters above the ground - while experiencing a multitude of thrilling forces.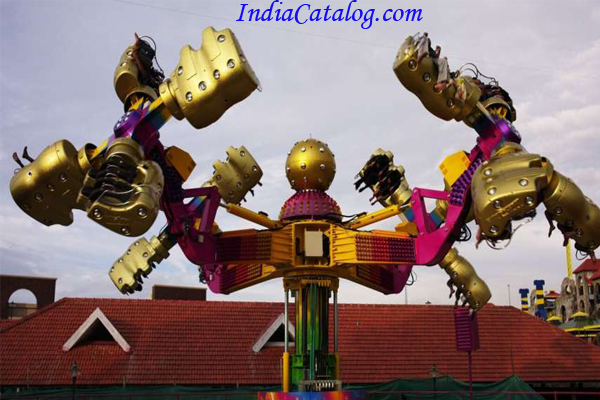 Insanity at Wonderla Amusement Park, As the name suggests, this ride will drive you insane. Get turned, twisted, and swirled in every direction possible through sophisticated hydraulics and machine movements.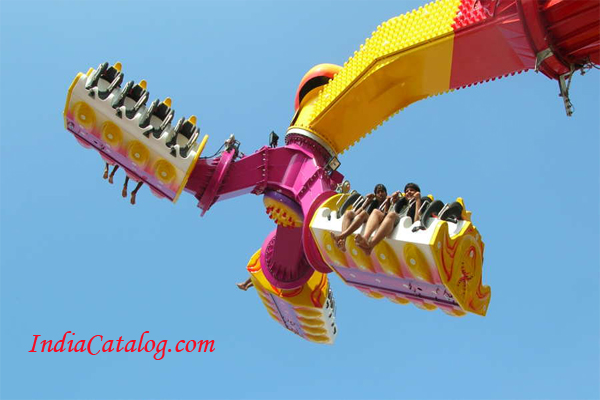 The Hurricane is a giant three-bladed fan with seating capsules along the blades of the fan. As the fan turns, each capsule also rotates on its own axis, giving you the feeling of being caught in a whirlwind.
Previous
Next