Datsun GO+ Image Gallery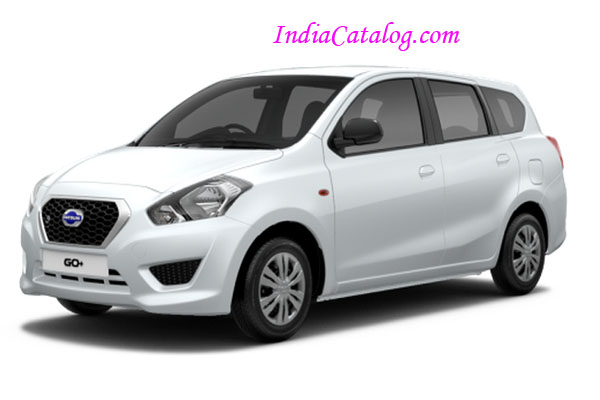 The Datsun GO+ is engineered to respond quickly to your input and take the bumps in its stride. The front suspension with a double-pivot from arm and a high-responsive damper makes you the master of your drive.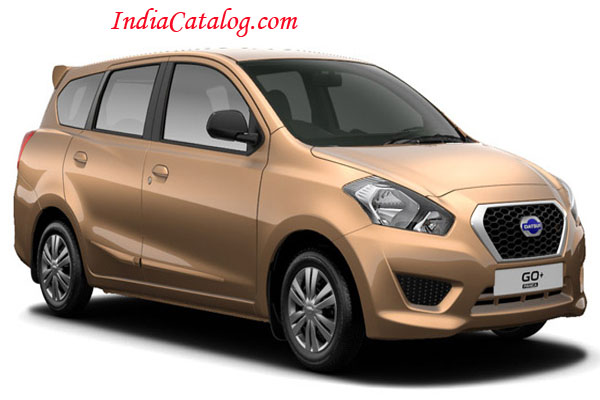 Bold and curvy fenders in the Datsun GO+ add a touch of class. Its 3D silhouette gives it a distinctive character to stand out of regular, everyday drives.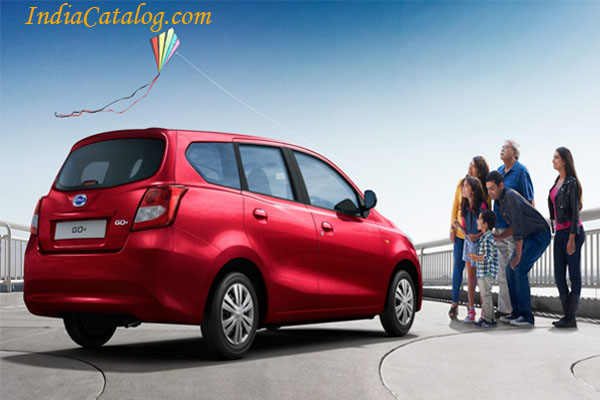 Datsun GO+ doesn't just look modern, it's filled with modern technologies. From the mobile docking station to ergonomic seats to the follow me home head lamps, welcome to a brand-new way to move through the world.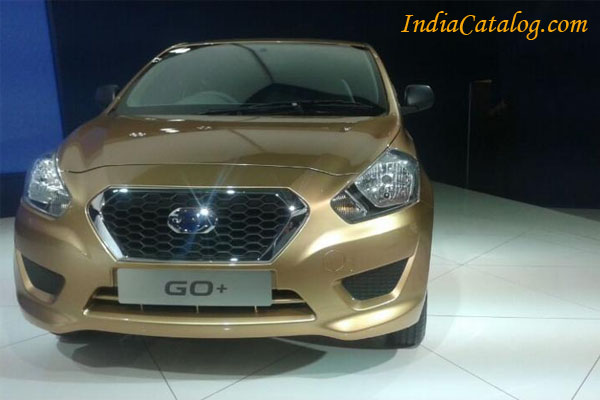 More than stylish, these head lamps with large, hexagonal reflectors provide wider and longer visibility than the competition for best-in-class lighting performance.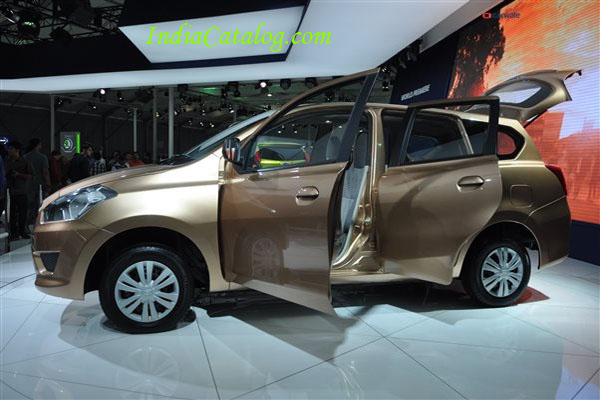 The design is modern, with a sleek, dynamic silhouette and strong shoulder line. The clean body styling makes it stand out from the crowd. Let's just say that it's bigger style statement.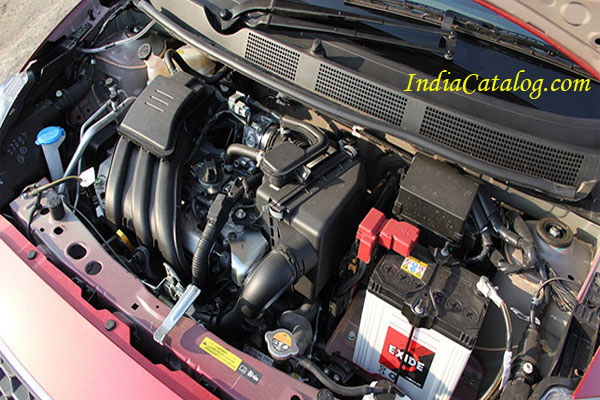 There's a little bit of race car in every Datsun GO+. Its 1.2-Litre engine is the largest in its class, borrowing "perfect circle bore machining" from race car technology to deliver class-leading power and torque.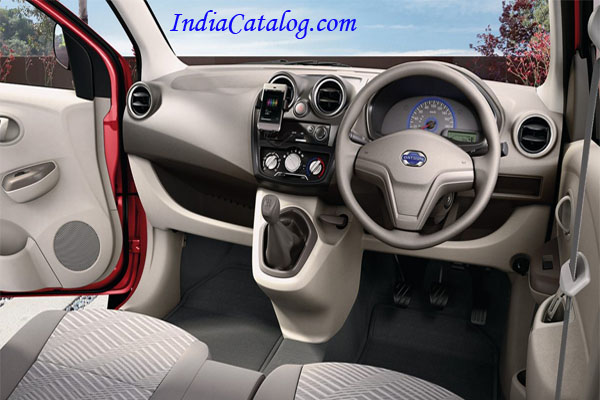 The Datsun GO+ emphasizes on a safer drive. Complementing its range of safety features is a wider glass for enhanced driver visibility for a more informed and safer drive.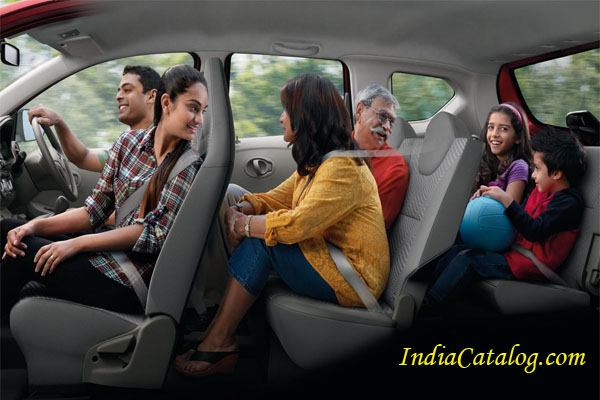 The Datsun GO+ comes with a flexible third row, ample headroom and spacious interiors. Yet, it's compact enough to fit into tight parking spaces. You can bring in all your family members with dedicated space for everyone.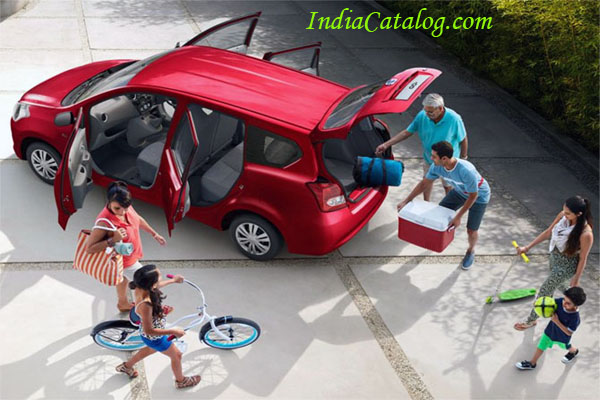 With Electric Power Steering of Datsun GO+, you can adjust the level of power assist to suit your speed. Get more assistance at lower speeds and make the steering tighter when you're going fast. In the Datsun GO+, control is never out of reach.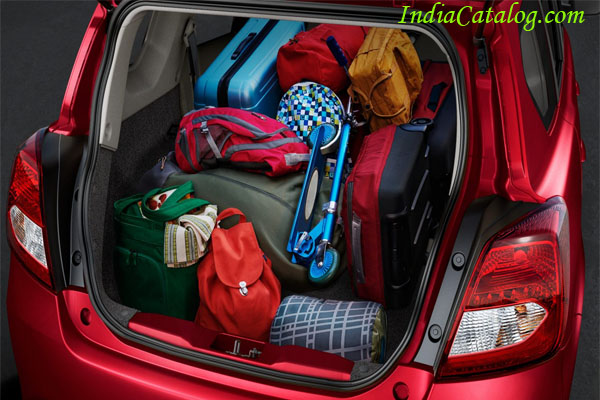 With ample cargo space and two rows of fold-flat seating, the luggage will fit, and then some.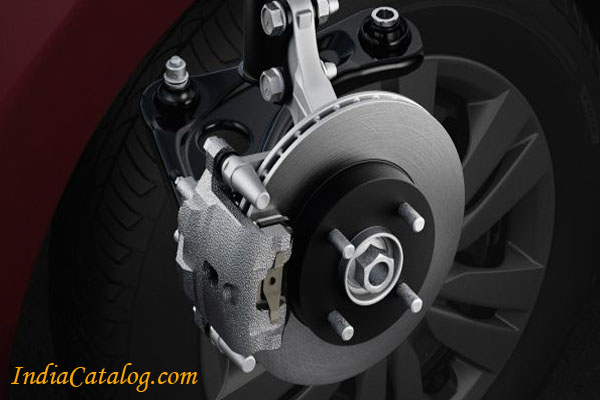 The Datsun GO+ gives you the largest-in-class 22mm front ventilated disc brakes with increased longevity by reducing the brake fade from overheating.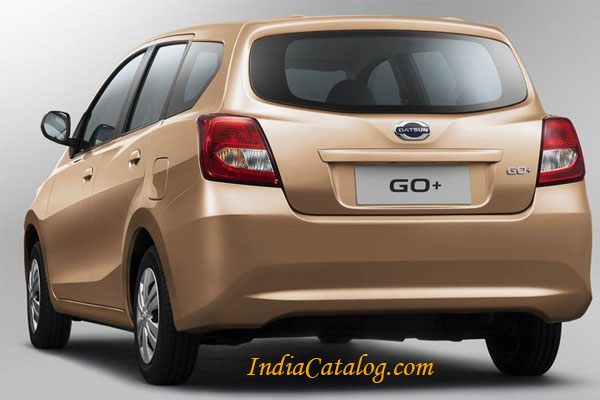 This is Datsun GO+. From its distinctive front grille to its athletic rear shoulders, Datsun GO+ looks modern and robust at the same time.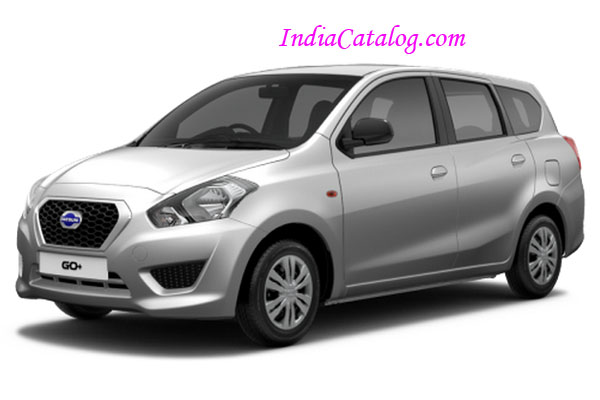 This is where Datsun GO+ really outclasses some of its narrow, flat-sided competitors. The wide, deeply curving shoulders on Datsun GO+ suggestsubstance and strength.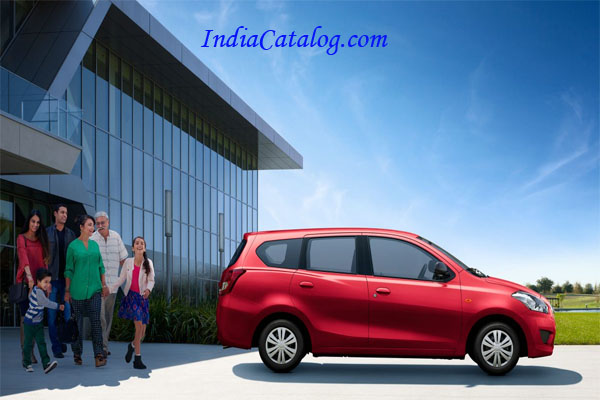 The Datsun GO+ is stuffed with all the loved features from the Datsun GO, and then more. Its stretched body design makes it ultra-spacious and gives the freedom of choice so you can choose between comfortable seating or a large boot space to carry your belongings. Its body design is distinctive and makes carrying things look good.
Previous
Next