Chevrolet Spark Image Gallery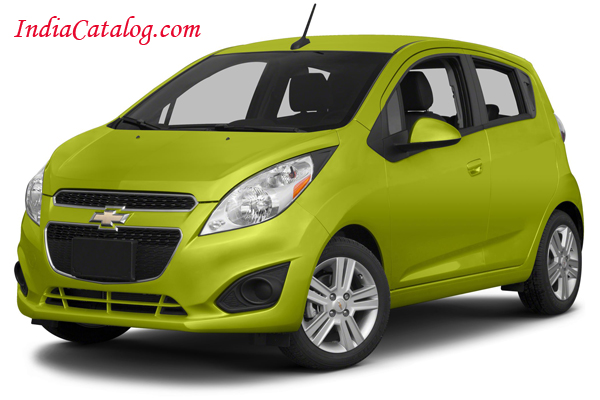 The Chevrolet Spark is a city car, today produced under the Chevrolet brand of General Motors, and originally as Daewoo Matiz. It has been available solely as a five-door hatchback.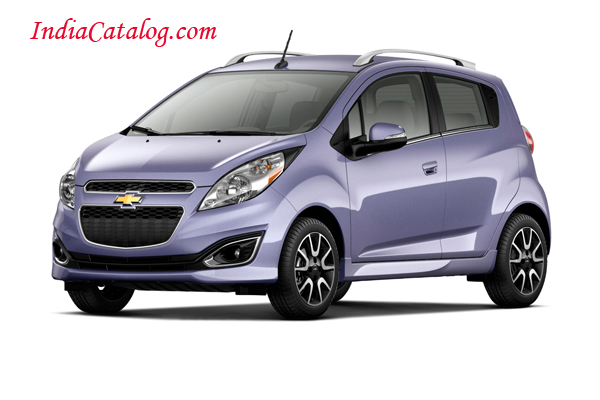 The Chevrolet Spark combines expressive exterior design, a well-equipped interior and many smart features.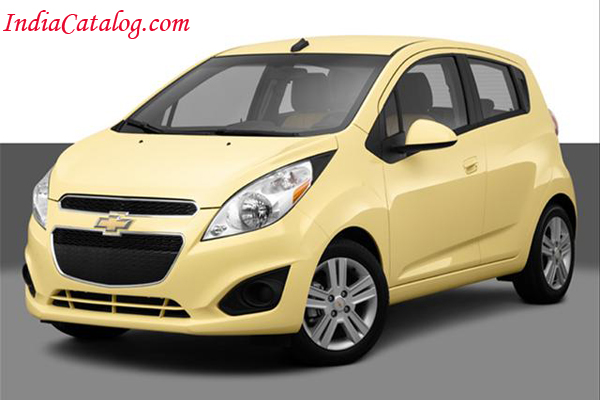 Compact on the outside, the Spark has a spacious cabin that seats up to 5 adults. With its high build-quality and clever design details, the Spark is among the safest, most comfortable and practical car in its class.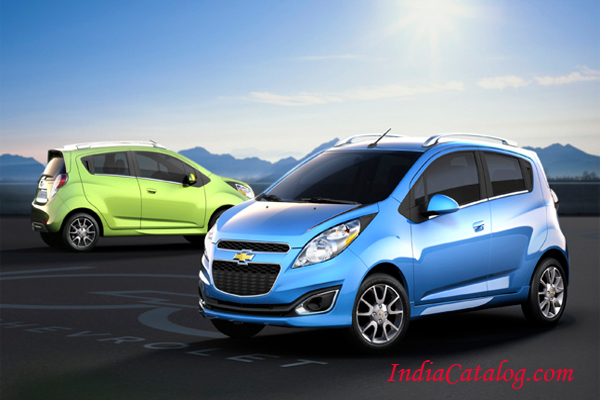 The all new Chevrolet Spark inspires warmth and elegance with its strikingly crisp frame, which is both aerodynamic and unique.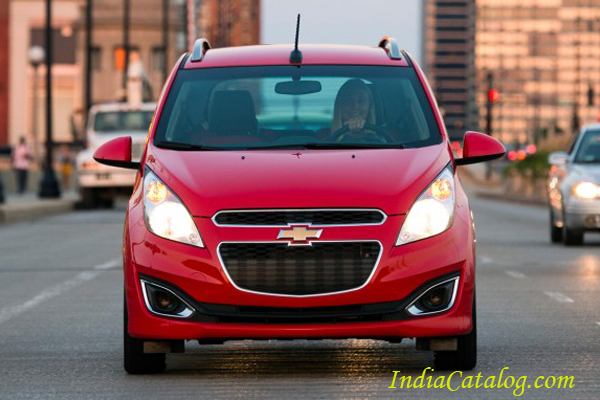 The Chevrolet Signature Twin Port Grille in the front boasts confidence and style, and highlights its impressive lineage inspired by cutting-edge design and technology.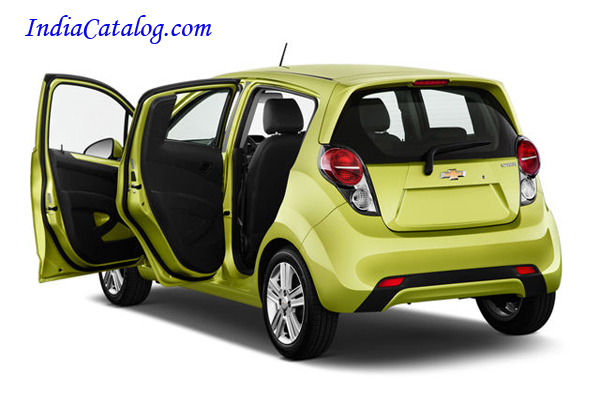 Its compact, well defined frame sports a number of eye-catching features, from attractive 'Quotation Style' headlamps and jewelled tail lamps to sleek satin-silver roof rails.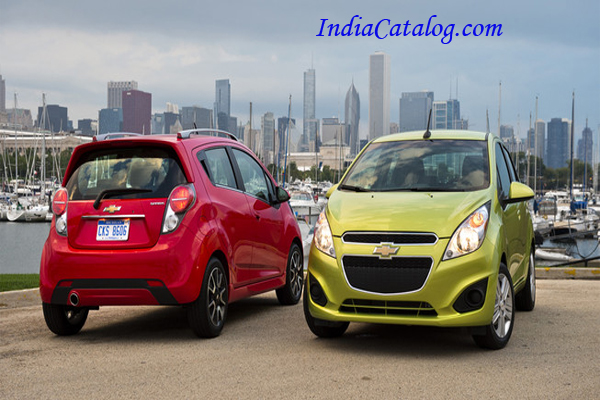 The attention given to minute details, such as a jewel-like chrome finish around the grille and fog lamps indicate the care and passion with which the Spark has been designed.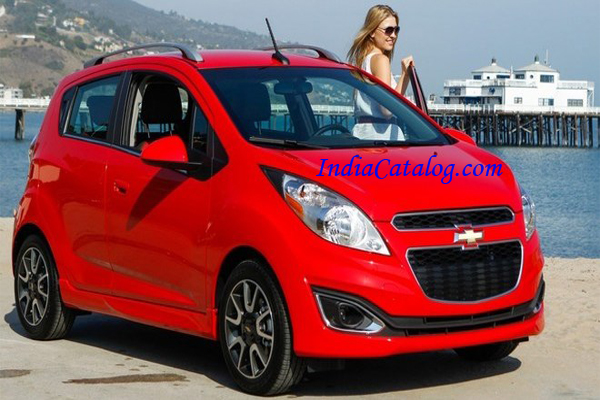 A unique and stylish revelation in its segment, the Spark sure knows how to make a lasting impression on everyone.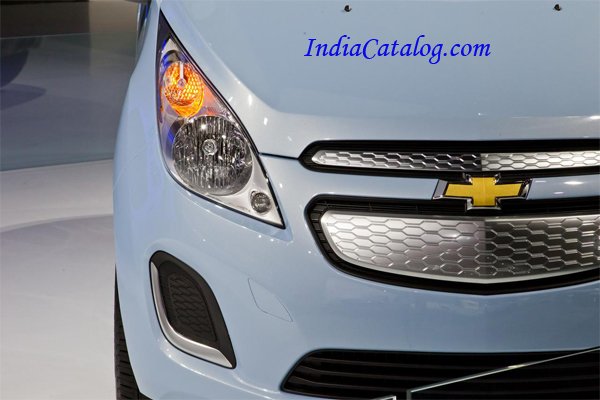 The Spark's aerodynamic design improves fuel efficiency and makes it a sleek and modern-looking ride, making you stand out wherever you go.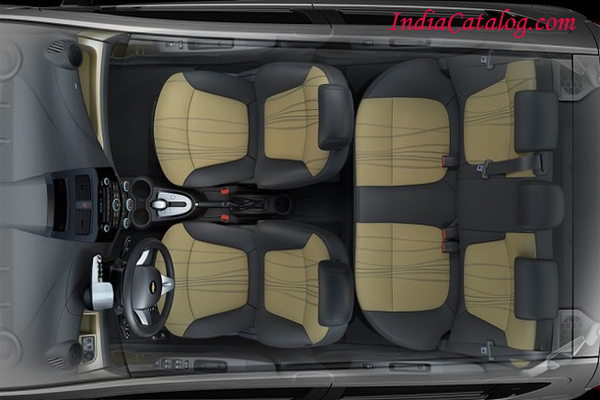 Enjoy dazzlingly clear visibility at night with these attractive and distinctively shaped 'Quotation Style' headlamps, which give a unique identity to the Spark.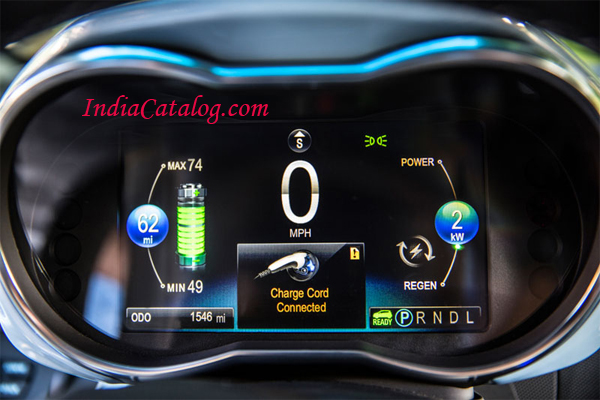 The stylish tail lamps enhance the overall appeal of the exterior. They are optimally placed to provide high visibility and safety.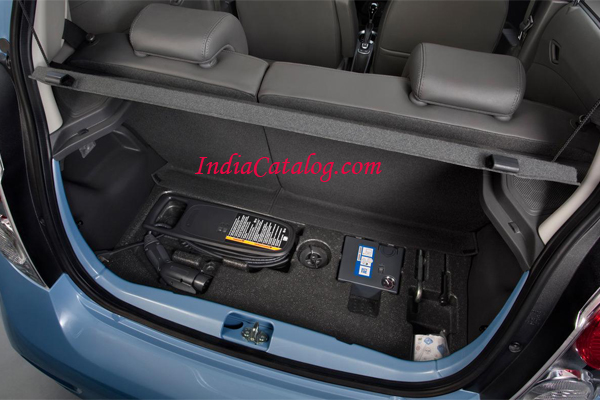 The interior of the Chevrolet Spark carries forward the elegance and superior styling of its exterior.
Previous
Next