Kotak Mahindra Bank Q1 net profit rises 23% to Rs912.73 crore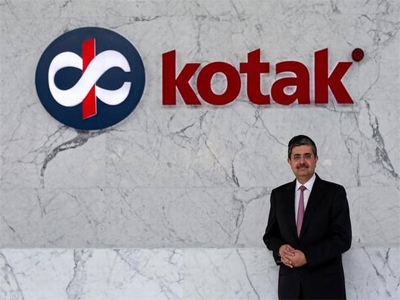 Mumbai: Kotak Mahindra Bank Ltd on Thursday said its net profit for the June quarter rose 23% from a year ago due to higher net interest and other income.
Net profit for the quarter was Rs912.73 crore, up from Rs741.97 crore a year ago. Six analysts polled by Bloomberg had forecast a net profit of Rs963.40 crore.
Net interest income (NII), or the core income a bank earns by giving loans, increased 17% to Rs2,245.55 crore from Rs1,919.10 crore last year. Other income jumped 23.7% to Rs906.88 crore from Rs733.18 crore in the same period last year.
The bank said that it has total exposure of Rs236 crore to four of 12 accounts identified by the Reserve Bank of India (RBI) for insolvency proceedings. All these four accounts were inherited from ING Vysya Bank during merger in April 2015. However, Kotak Bank, on its own, has no exposure to any of the 12 accounts, it added.
Provisions and contingencies fell 23.8% to Rs203.74 crore in the quarter from Rs267.37 crore a quarter ago. On year-on-year basis, it was up 13.5% from Rs179.51 crore.
Gross non-performing assets (NPAs) rose marginally 4.1% to Rs3,726.62 crore at the end of the June quarter from Rs3,578.61 crore in the March quarter. On year-on-year basis, it jumped 21.8% from Rs3,058.81 crore.
As a percentage of total loans, gross NPAs stood at 2.58% as compared to 2.59% in the previous quarter and 2.5% in the year-ago quarter. Net NPAs were at 1.25% in the June quarter compared to 1.26% in the previous quarter and 1.21% in the same quarter last year.
At 10.55am, Kotak Mahindra Bank was trading at Rs1,010.10 on the BSE, up 1.54% from its previous close, while India's benchmark Sensex index rose 0.07% to 31,978.76 points.