COA virtually puts on hold Dravid and Zaheer's appointments, to consult Shastri before deciding
Posted on 15th July 2017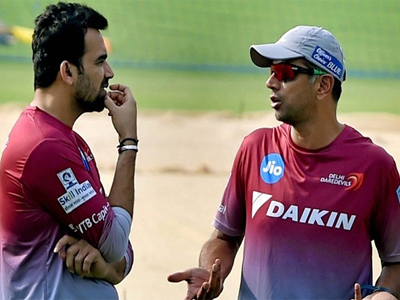 The Committee of Administrators (CoA) today said the Indian cricket team's support staff will be recruited after consultation with head coach Ravi Shastri by July 22, effectively putting on hold Zaheer Khan and Rahul Dravid's appointments.

In a meeting attended by CoA members Vinod Rai, Diana Edulji and BCCI CEO Rahul Johri, the CoA approved the appointment of Shastri. However, the committee did not implicitly specify whether Dravid and Khan were on board as consultants for specific overseas tours, as had been claimed by the BCCI.

As per the minutes of the meeting, the "appointments of other consultants will be decided by the committee in consultation with the head coach". The CoA has formed a four-member panel, which includes acting Board President C K Khanna and CEO Rahul Johri, to decide on the remuneration of newly-appointed head coach Shastri and other members of the support staff. Edulji and BCCI acting Secretary Amitabh Choudhary are the other members of the committee which will meet on July 19. This was decided after a CoA meeting today. The new committee will reach out to CoA with its recommendations on July 22, three days after the team leaves for the Sri Lanka tour on July 19.

"We have taken all the recommendations of the CAC for Ravi Shastri as head coach and we will further discuss with him appointment of other coaches. We have set up a committee and they will speak to them (CAC), communicate with them after talking to Shastri. The support staff has been decided in consultation with the head coach," Rai told reporters after the meeting.

"Three appointments which are core to the coaching team have been decided. But we have to consult each one of them, we have to ascertain their willingness and have to ensure that there is no conflict of interest issue. The three-member Cricket Advisory Committee (CAC) had named Shastri as head coach while Dravid and Khan were appointed batting and bowling consultants respectively for specific overseas tours.

However, the CoA clarified that they (Zaheer and Dravid) were mere recommendations and not appointments. "There is no such thing as contract as yet. It's only a recommendation. It's not an appointment. A recommendation has been made and the CoA has to act on the recommendation, that recommendation will be acted upon in consultation with the head coach." India will play the first Test against Sri Lanka on July 26.

Asked about the CAC letter expressing "pain" at the perception that appointments of Dravid and Zaheer were forced upon Shastri, Rai said, "CAC has done a lot of correspondences with the CEO and with me also. And we have reacted to each one of those things." An advertisement for Indian senior team manager will be released immediately. Similarly, an advertisement for managers of A team and U-19 team will also be released.
&nbsp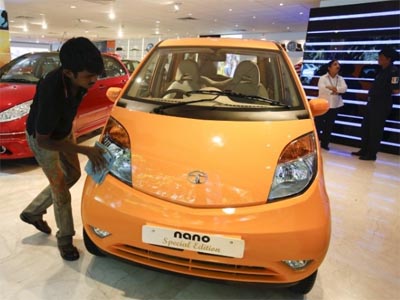 Once billed as the world's cheapest car, the Tata Nano is set to make a comeback in an electric vehicle (EV) avatar, according to reports.
The Tata Nano electric, according to an Autocar India report, will be launched on November 28 under a new name — the Jayem Neo.
---
&nbsp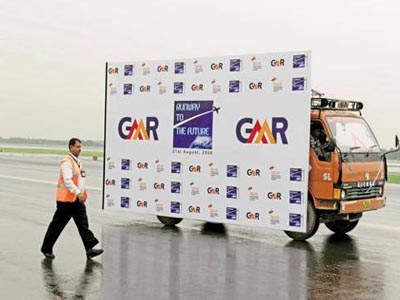 New Delhi: GMR Infrastructure Ltd's standalone net loss for the September quarter narrowed to Rs276.41 crore due to a fall in provision for diminution in value of investments and advances.
The company had reported a net loss of Rs700.34 crore in the year-ago period. Its total revenue declined to Rs206 crore as against over Rs331.22 crore a year ago, GMR Infrastructure said in a BSE filing on Wednesday.
---
&nbsp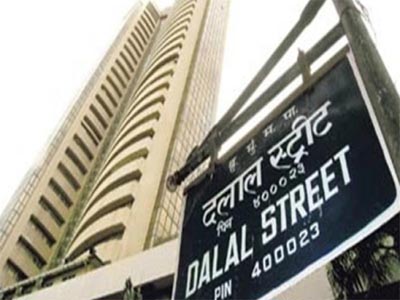 The stock market made a sedate start on Thursday as the benchmark Sensex rose marginally, leaning on renewed domestic institutional buying.
Technology, IT, realty and healthcare stocks found themselves on the buy list. Positive Asian cues came as early pointers for the market.
---
&nbsp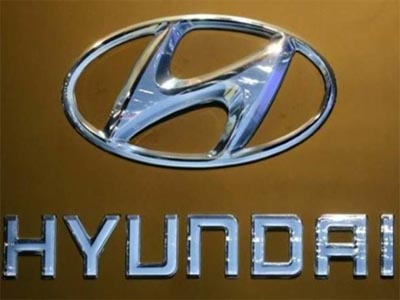 Despite a number of carmakers remaining positive of a strong double-digit growth in wholesale volumes in November owing to a low base due to the government's decision to ban high currency notes last year, car dealerships paint a different picture. A Hyundai dealer based in Mumbai said sales have been lower than even November last year despite the demonetisation. "Sales have been unusually low, bookings are down by around 30%," he said. Car dealers are attributing a dip in sales to expectation of customers that a likely reduction in the GST rates of cars is right around the corner.
---
&nbsp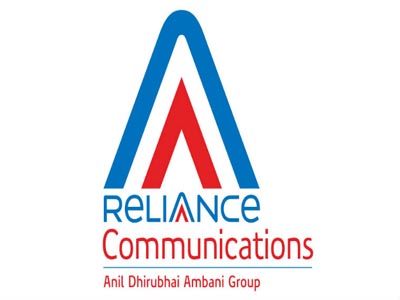 NEW DELHI: Reliance CommunicationsBSE -2.14 % (RCom) has received interest for its 125-acre land bank in Navi Mumbai and is understood to have finalised eight bidders for its development and sale.
Sources said the debt-laden company — which owes Rs 47,000 crore to banks and other lenders — is heavily banking on proceeds from the land monetisation as it can provide immediate cash to clear pending dues. The DAKC (Dhirubhai Ambani Knowledge Centre) campus in Navi Mumbai has the potential to develop 20 million sq ft for IT, commercial, and residential space.
---
Be the first person to write a business review for COA virtually puts on hold Dravid and Zaheer's appointments, to consult Shastri before deciding