COA virtually puts on hold Dravid and Zaheer's appointments, to consult Shastri before deciding
Posted on 15th July 2017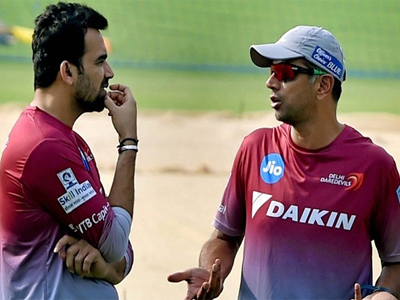 The Committee of Administrators (CoA) today said the Indian cricket team's support staff will be recruited after consultation with head coach Ravi Shastri by July 22, effectively putting on hold Zaheer Khan and Rahul Dravid's appointments.

In a meeting attended by CoA members Vinod Rai, Diana Edulji and BCCI CEO Rahul Johri, the CoA approved the appointment of Shastri. However, the committee did not implicitly specify whether Dravid and Khan were on board as consultants for specific overseas tours, as had been claimed by the BCCI.

As per the minutes of the meeting, the "appointments of other consultants will be decided by the committee in consultation with the head coach". The CoA has formed a four-member panel, which includes acting Board President C K Khanna and CEO Rahul Johri, to decide on the remuneration of newly-appointed head coach Shastri and other members of the support staff. Edulji and BCCI acting Secretary Amitabh Choudhary are the other members of the committee which will meet on July 19. This was decided after a CoA meeting today. The new committee will reach out to CoA with its recommendations on July 22, three days after the team leaves for the Sri Lanka tour on July 19.

"We have taken all the recommendations of the CAC for Ravi Shastri as head coach and we will further discuss with him appointment of other coaches. We have set up a committee and they will speak to them (CAC), communicate with them after talking to Shastri. The support staff has been decided in consultation with the head coach," Rai told reporters after the meeting.

"Three appointments which are core to the coaching team have been decided. But we have to consult each one of them, we have to ascertain their willingness and have to ensure that there is no conflict of interest issue. The three-member Cricket Advisory Committee (CAC) had named Shastri as head coach while Dravid and Khan were appointed batting and bowling consultants respectively for specific overseas tours.

However, the CoA clarified that they (Zaheer and Dravid) were mere recommendations and not appointments. "There is no such thing as contract as yet. It's only a recommendation. It's not an appointment. A recommendation has been made and the CoA has to act on the recommendation, that recommendation will be acted upon in consultation with the head coach." India will play the first Test against Sri Lanka on July 26.

Asked about the CAC letter expressing "pain" at the perception that appointments of Dravid and Zaheer were forced upon Shastri, Rai said, "CAC has done a lot of correspondences with the CEO and with me also. And we have reacted to each one of those things." An advertisement for Indian senior team manager will be released immediately. Similarly, an advertisement for managers of A team and U-19 team will also be released.
&nbsp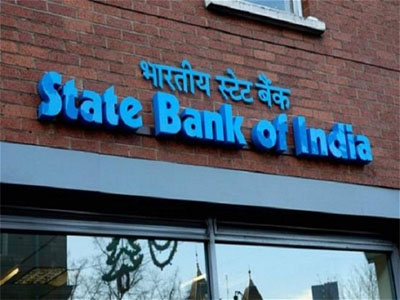 Finance minister Arun Jaitley on Friday introduced a bill in the Lok Sabha to repeal certain Acts, a move that was legally necessary in the wake of the merger of State Bank of India (SBI) with its subsidiary banks from April 1 this year. The finance minister introduced the State Banks (Repeal and Amendment) Bill, 2017 to repeal the State Bank of India (Subsidiary Banks) Act, 1959 and the State Bank of Hyderabad Act, 1956. In February, the Cabinet had also approved the merger of five associate banks with SBI, paving the way for the first such wide-scale consolidation exercise to create a banking behemoth.
---
&nbsp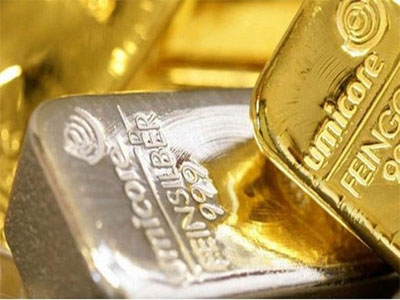 Silver surged by Rs 600 to Rs 39,350 per kg at the bullion market today, largely in sync with a firm trend overseas and increased offtake by industrial units. Gold, however, held steady at Rs 29,150 per ten gram in scattered deals. Traders attributed the spike in silver prices to positive global cues and pick-up in demand from industrial units at the domestic spot market. Globally, the white metal rose by 1.20 per cent to USD 16.50 an ounce and gold by 0.84 per cent to USD 1,254.50 an ounce in New York in yesterday's trade.
---
&nbsp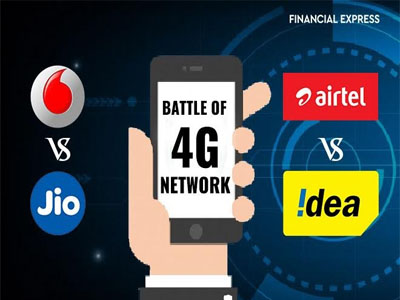 The Telecom Regulatory Authority of India (Trai) on Friday said that operators have reached a consensus on continuing with the current forbearance regime of fixing mobile tariffs and decided not to pursue their earlier demand of having a minimum floor price for voice and data. Speaking to reporters after a meeting with the operators, Trai chairman RS Sharma said, "There were detailed discussions for about two hours and the consensus at the end of the meeting was that for the time being, as of now, we do not see the need to pursue the idea of fixing a floor price".
---
&nbsp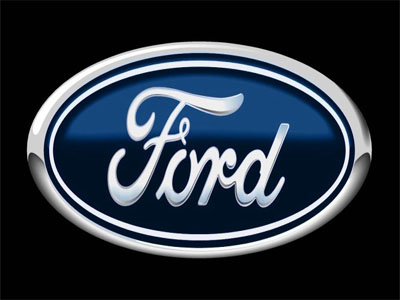 Ford Motor Co will petition to avoid a U.S. recall of about 2.5 million vehicles with Takata air-bag inflators that the Japanese auto supplier declared defective last week, U.S. regulators and the automaker said on Friday. Separately, the National Highway Traffic Safety Administration said Nissan Motor Co agreed to recall 515,394 2007-2011 Versa cars after Takata declared 2.7 million vehicles to have potentially defective inflators. Ford spokesman John Cangany said the automaker will file a petition requesting "to continue testing and analyzing our inflators."
---
&nbsp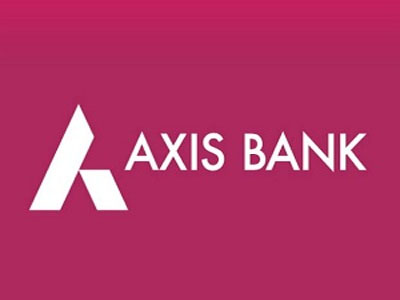 BENGALURU: Axis Bank is set to incorporate solutions around lending, operational efficiency and tax-planning, which are developed by startups from the first cohort of its accelerator programme.
The bank, which ran its first accelerator programme with six startups, has selected three - Pally, FintechLabs and Gieom -to use their solutions for its specific-use cases.
---
Be the first person to write a business review for COA virtually puts on hold Dravid and Zaheer's appointments, to consult Shastri before deciding