Coal India trade unions fear wage revision delay as board member terminated
Posted on 15th April 2017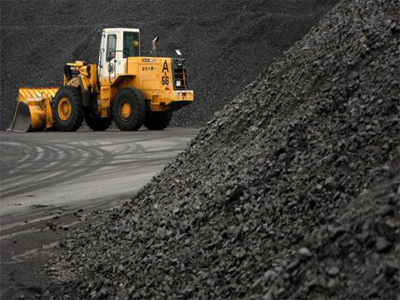 A section of trade unions in state-owned Coal India are fearing that the ongoing process of wage revision may get delayed following the termination of Mohan Das from Coal India's Board. Das, who held the portfolio of the director of personnel and industrial relations in the company, was a key member in the 10th Joint Bipartite Committee for the Coal Industry (JBCCI) for pay revision of over three lakh non-executive employees working at its eight subsidiaries.

Although trade union leaders opined that the process of wage revision may not get impacted as 14 members from the company and the trade unions each are negotiating across the table, but the process may get delayed.

"Mohan Das, along with the management, has been negotiating with the trade unions for long and with his sudden termination, this process may get delayed", Rajendra Prasad Singha, general secretary of the Forward Block-supported Hind Khadan Mazdoor Federation (HKMF) said. Singha is one of the representatives in JBCCI, representing workers' interests.

In November last year, the JBCCI was set up which is looking at revision of pay, pension and other health benefits of the workers.

Although there is no mandatory deadline for the negotiation to be completed, usually it takes more than a year to complete the collective bargaining. However, last time when such negotiations took place, a 25 per cent hike was agreed upon in a six-month timeframe.

"With encouraging results last time, we were hoping that this time, the negotiations will be over soon. But a new member in JBCCI will take time to get his hands on the negotiation process which might delay it", SQ Zama, secretary general of the Congress-affiliated Indian National Mineworkers Federation said.

The company, however, thinks different from these trade unions.

"Das has been replaced in JBCCI by a person of similar grade. It is unwise to think that a person who holds the portfolio of a director will not have personnel handling capabilities", a senior Coal India official stated.

Following Das's termination, Coal India has vested his responsibility and department to SN Prasad, the company's director of marketing.

Asked about his view, Das said, "Over the years, one develops a relation with the trade unions on account of continuous interaction. Now, the trade unions will interact with another capable person. But then the comfort level and trust with the person needs to be rebuilt again."

According to company officials, Prasad has been given the additional charge of personnel and industrial relations until the company finds a capable person to permanently man the department.

In the negotiations which are underway, the trade unions have asked for a 50 per cent hike while Coal India is yet to decide on the minimum hike to start the negotiation process.
&nbsp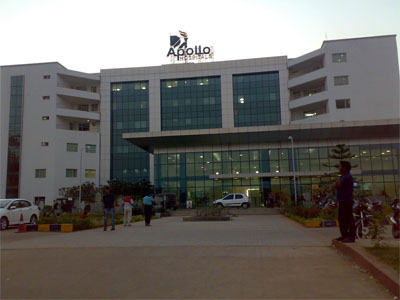 Apollo Hospitals Enterprise has slipped 7% to Rs 1,069, its lowest level since October 23, 2014 on BSE, in an otherwise firm market.
The National Pharmaceutical Pricing Authority (NPPA) on Wednesday fixed the price for primary knee replacement of titanium alloy at Rs 38,740 while the price for revision knee replacement of any material was pegged at Rs 62,770.
---
&nbsp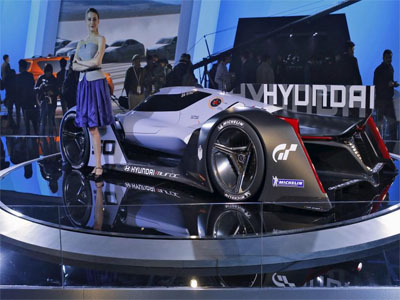 Seoul: Hyundai Motor Co. said on Thursday it will launch a long-range electric vehicle with a driving range of 500km (311 miles) per charge after 2021, seeking to address investor concerns that it is lagging rivals in the green car race.
The automaker and affiliate Kia Motors Corp., which together rank fifth in global vehicle sales, also said they are planning 31 eco-friendly models by 2020, up from a previously flagged 28. The new additions include three plug-in hybrid vehicles, which come on top of eight battery-powered cars and two fuel-cell vehicles.
---
&nbsp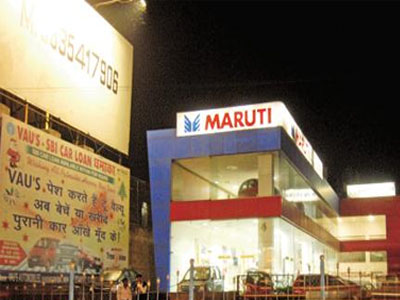 New Delhi: The country's largest carmaker Maruti Suzuki India (MSI) on Thursday launched a sporty version of its mid-sized sedan Ciaz with petrol variant tagged at Rs9.39 lakh (ex-showroom Delhi).
The diesel smart hybrid trim of the 'Ciaz S' version, which comes with all new premium black interiors with grey chrome finishing, is priced at Rs11.55 lakh.
---
&nbsp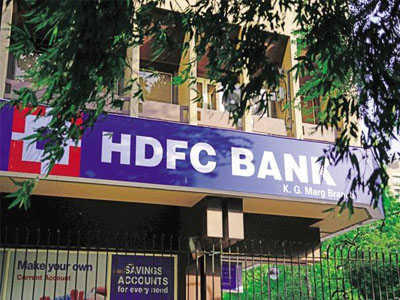 Bengaluru: HDFC Bank on Thursday cut interest rates on most of its savings accounts to 3.5% from 4%.
Customers with savings bank account balance of Rs50 lakh and above will continue to earn interest at 4% per annum, the lender said in a statement.
---
&nbsp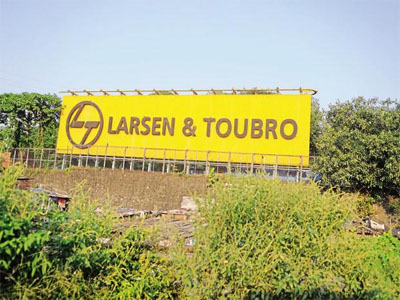 Mumbai: Engineering major Larsen & Toubro Ltd (L&T) on Wednesday said it has agreed to sell its entire stake in its unlisted unit L&T Cutting Tools Ltd to IMC International Metalworking Companies BV, owned by Berkshire Hathaway Inc., for Rs174 crore.
L&T Cutting Tools, incorporated in 1952, manufactures fabricated metal products.
---
Be the first person to write a business review for Coal India trade unions fear wage revision delay as board member terminated