We're prepared for an all-out war against US: North Korea
Posted on 15th April 2017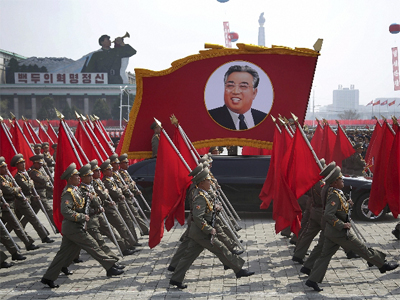 North Korea on Saturday warned the US not to take provocative action in the region, saying it is "ready to hit back with nuclear attacks".

The comments came as North Korea marked the 105th anniversary of the birth of its founding President, Kim Il-sung, grandfather of leader Kim Jong-un.

A huge parade in Pyongyang was held amid speculation that current leader Kim Jong-un could order a new nuclear test, reported BBC.

Among the hardware on display appeared to be new intercontinental and submarine-launched ballistic missiles.

On display for the first time were what appeared to be the Pukkuksong submarine-launched ballistic missiles (SLBMs), which have a range of more than 1,000 km.

Weapons analysts said there also appeared to be two new types of intercontinental ballistic missiles in canister launchers, but it remains unclear whether they have been tested.

The show of strength comes amid mounting tension, with a US aircraft carrier group steaming towards the region.

"We're prepared to respond to an all-out war with an all-out war," said Choe Ryong-hae, believed to be the country's second most powerful official.

"We are ready to hit back with nuclear attacks of our own style against any nuclear attacks," he said.

Rows of military bands and goose-stepping and sword-wielding soldiers marched through Pyongyang's main Kim Il-sung square for the "Day of the Sun" celebrations, as a black-suited Kim Jong-un watched.

He was seen clapping and smiling from a reviewing box. Pictures on state television showed thousands of soldiers marching in formation alongside tanks, balloons and enormous crowds.

He was seen clapping and smiling from a reviewing box. Pictures on state television showed thousands of soldiers marching in formation alongside tanks, balloons and enormous crowds.

On Friday, China's Foreign Minister Wang Yi warned that "conflict could break out at any moment", adding that if war occurred there could be no winner.

Unlike at previous Pyongyang parades there did not appear to be any Chinese representatives present, according to a BBC report.

Adding to Chinese unease, US President Donald Trump said on Thursday that "the problem of North Korea" would be "taken care of".

"If China decides to help, that would be great. If not, we will solve the problem without them! USA."

Vice-President Mike Pence will be in South Korea on Sunday as part of a 10-day Asia trip.

The aircraft carrier USS Carl Vinson and an accompanying battle group have also been sent to the Korean peninsula.

"We are sending an armada. Very powerful," Trump had told the Fox Business Network. "He is doing the wrong thing," he said of Kim Jong-un. "He's making a big mistake."
&nbsp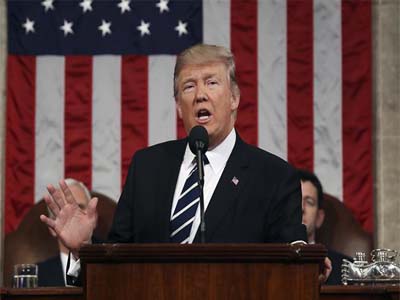 In one of the biggest tax cuts in American history, President Donald Trump has proposed slashing the US tax rate on corporate and pass-through business profits to 15 per cent from 35 per cent or more, while also offering tax cuts to average Americans in a rough outline of his tax policy goals.
According to a Reuters report, a one-page summary of his proposals, released at a White House briefing, said Trump also wants to reduce the number of tax brackets to 3 from 7, double the standard deduction that Americans can claim on their tax returns and repeal the estate tax and alternative minimum tax.
---
&nbsp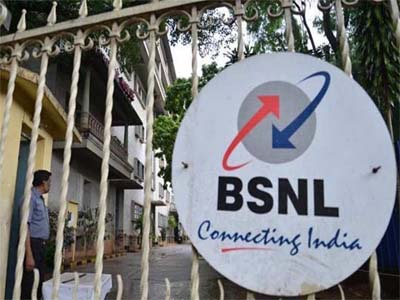 Indigenous telecom equipment manufacturer Vihaan Network Limited (VNL) bagged Rs. 1648 crore telecom infrastructure project of state-owned Bharat Sanchar Nigam Ltd for providing connectivity in over 4000 villages in remote areas of Arunachal Pradesh and Assam. This project is part of the Rs. 5,336.18 crore worth comprehensive telecom development plan for the North-Eastern Region (NER) comprising eight states which was approved by the Union Cabinet in September 2014.
---
&nbsp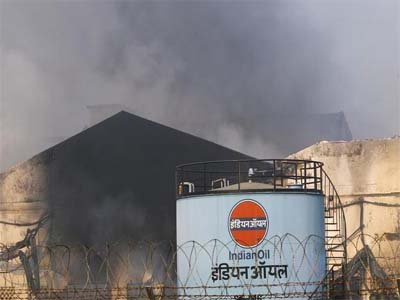 The Indian Oil Corporation (IOC) plans to build a new oil terminal at Motihari in Bihar to supply fuel to neighbour Nepal through the planned pipeline up to Amlekganj in Nepal. The old terminal at Raxaul, also in the same Indian state, will be closed, according to an IOC official.In August 2015, the Indian and Nepalese governments signed a memorandum of understanding (MoU) for a product pipeline, and subsequently IOC and Nepal Oil Corporation entered into a MoU for laying down of the pipeline by the Indian company.
---
&nbsp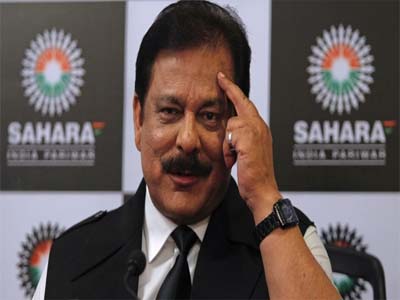 Sahara chief Subrata Roy on Thursday said that he would pay Rs 1,500 crore in the SEBI-Sahara account on or before June 15.
Roy's undertaking came during the hearing of a case involving him and the Securities and Exchange Board of India (SEBI) over a dispute of returning money to its investors.
---
&nbsp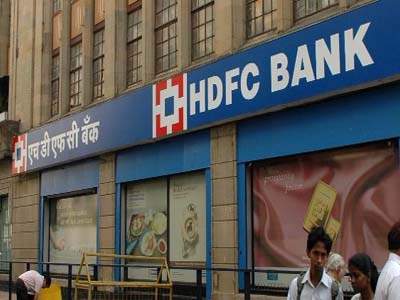 HDFC Bank hit a new high of Rs 1,567 on BSE have seen it market capitalisation (m-cap) crossing Rs 4-lakh crore.
At 2:53 pm; the stock of private sector lender was trading 1% higher at Rs 1,564, extending its 8% surge in past seven trading sessions after reported a healthy set of numbers for the quarter ended March 31, 2017 (Q4FY17) recording strong growth in net interest income (NII) and improvement in operating parameters. The S&P BSE Sensex was up 2.4% in past eight trading sessions since April 17.
---
Be the first person to write a business review for We're prepared for an all-out war against US: North Korea