Ashok Leyland ends FY17 with 37.44% market share in M&HCV space
Posted on 15th April 2017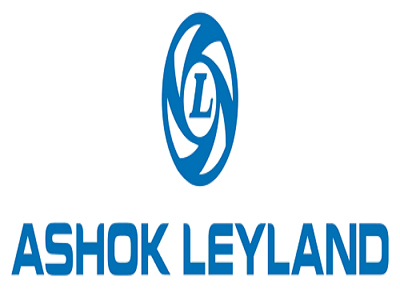 Ashok Leyland – the country's second-largest commercial vehicle manufacturer – has ended FY17 with a market share of 37.44% in the M&HCV segment, the highest since 2001 when the company had reported a market share of 38%.During FY17, sales of heavy and medium vehicles increased 3% to 113,296 units despite the adverse impact of demonetisaton which pulled truck sales down for almost two months.

In March, M&HCV volumes increased by 15% to 15,258 units as a result of pre-buying of BS-III vehicles after the Supreme Court had banned sale and registration of the same from April 1. The sudden spurt in sales at the end of March was also one of the prime reasons for the increase in the market share.

"We are happy to have achieved an overall growth of 12% during March 2017 and a growth of 3% for FY2017, despite various challenges. The last financial year was significant for us considering the number of new product launches and expansion of dealerships in north and east," said Vinod K Dasari, CEO and MD.

The Chennai-based manufacturer has steadily been increasing its market share in the medium and heavy vehicle segment from 30.07% in FY14 to 37.44% in FY17. According to an Edelweiss report, the company had 10,664 units of BS III vehicles and only 1,000 units were with dealers since the company operates via the cash and carry model with dealers.

"Of 9,700 unsold stock, 2,000 units will be exported. The balance stock will be retrofitted with BS-IV engines and older BS-III engines will be directed towards the replacement market, either as a complete engine or in parts. Also, engines can be used for its defence and genset businesses," Edelweiss said.
7th pay commission: Good news for Jammu & Kashmir employees
Posted on 24th April 2018
The government of Jammu and Kashmir has decided to implement the recommendations of the seventh pay commission. With this move Jammu and Kasmir has become first state to do so. The J&K employees would get their revised salaries from this month. The J&K government announced the good news from its twitter handle on Tuesday.
---
Trai vs Bharti Airtel, Idea Cellular: TDSAT stays predatory pricing order
Posted on 24th April 2018
In a relief to old operators, telecom tribunal TDSAT today put an interim stay on reporting requirement of 'segmented offers' and the new definition for ascertaining 'significant market power' for predatory pricing by Trai.

The Telecom Disputes Settlement and Appellate Tribunal (TDSAT) in its interim order today, however, placed a qualifier on the reporting requirements, saying the Telecom Regulatory Authority of India (TRAI) will be entitled to ask for details of segmented discounts or concessions "for analysis" but that "no penalty shall be imposed on that basis" till further orders are given in the ongoing appeals by Bharti Airtel and Idea Cellular.
---
ICICI Securities IPO under Sebi scanner
Posted on 24th April 2018
Mumbai: The stock market regulator Securities and Exchange Board of India (Sebi) has sought details of a large investment made by ICICI Prudential Mutual Fund in the flop IPO of affiliate ICICI Securities Ltd, two people aware of the matter said.

ICICI Securities had to cut its IPO size to Rs3,520 crore from the original target of Rs4,017 crore because of poor investor interest. Of this, a large chunk was bought by ICICI MF.
---
RIL surges 4%, adds Rs 22,000 crore in m-cap after Jio beats Airtel, Idea in monthly subscriber addition
Posted on 24th April 2018
Shares of Mukesh Ambani-controlled Reliance Industries Ltd surged nearly 4% on Tuesday emerging as the top gainers on BSE Sensex after Reliance Jio Infocomm Ltd outperformed India's largest telecom company Bharti Airtel Ltd and Idea Cellular Ltd in monthly subscriber addition in the month of February. According to the data released by the telecom regulator TRAI (Telecom Regulatory Authority of India) on Tuesday, Reliance Jio Infocomm added about 87.4 lakh new subscribers in February.
---
M&M's tractor business now worth twice as much as automotive division
Posted on 24th April 2018
Mahindra & Mahindra (M&M), the country's biggest tractor maker, has seen its market cap swelling by over Rs 100 billion since the start of the new financial year, giving it a valuation of Rs 1.03 trillion. The stock hit a new high of Rs 839 on Tuesday, showing a cumulative increase of over 12 per cent since the beginning of April.

The only visible trigger for this price increase is the forecast of a normal monsoon by private forecaster Skymet, as well as the India Meteorological Department (IMD).
---
Be the first person to write a business review for Ashok Leyland ends FY17 with 37.44% market share in M&HCV space