Solar module maker Waaree Energies looks to raise $100 million
Posted on 16th March 2017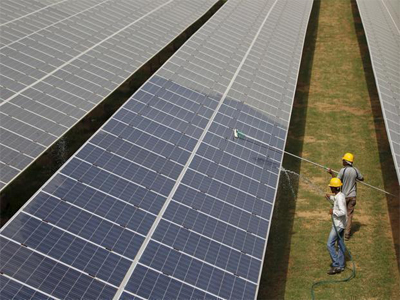 New Delhi: Waaree Energies Ltd, one of India's largest solar module manufacturers, has appointed consulting firm EY to raise around $100 million.

The fundraising effort comes in the backdrop of falling solar power tariffs because of plunging prices of solar modules. Module prices are expected to extend their drop in 2017 as global supply exceeds demand.

Also watch Photo Gallery of Top 10 Solar Power Plants.

"Waaree Energies has been looking to raise funds. EY is running the process," said a person aware of the development, requesting anonymity.

According to information available on Waaree Group's website, the company has a 500 MW module manufacturing plant at Surat in Gujarat.

"They (Waaree Energies) are trying to raise around $100 million," said a second person aware of the development, who also didn't want to be named.

Most solar power developers in India have been sourcing solar modules and equipment from countries such as China where they are cheaper. India's solar power generation capacity has increased by a third to 10,000 MW from 2,650 MW as of 26 May 2014. Of India's installed power generation capacity of 314,642 MW, green energy accounts for 16%, or 50,018 MW. "As the largest supplier and installer of solar modules, China will continue to drive global pricing. The country's demand is expected to be up to 20% lower than in 2016–as against a record 34 GW of installations in 2016, it is expected to add only about 28 GW in 2017–putting downward pressure on prices," consulting firm Bridge to India in a 6 March note.

This is on account of record low Indian solar power tariffs. Solar power project developers placed an all time low bid of Rs2.97 per kWh to win contracts to build a 750 MW project at Rewa in Madhya Pradesh. Under the Rewa contracts, there will be 5 paise per annum escalation in tariff for 15 years. A so-called levelized tariff—the value financially equivalent to different annual tariffs over the period of the power purchase agreement (PPA)—of around Rs3.30 per unit will be levied.

India module makers such as Waaree, Tata Power Solar Systems Pvt. Ltd and Vikram Solar Pvt. Ltd have a manufacturing capacity of around 6 gigawatts (GW). Adani Group's renewable energy arm is setting up a 1.2 GW module manufacturing plant in Gujarat. Domestic manufacturers are worried that they may lose out to inexpensive imports from China.

The government is working on a plan for making domestic manufacturing of solar power generation equipment competitive vis-à-vis other countries such as China. As part of this strategy, the government plans to come out with a policy to promote manufacturing of the entire range of solar power generation equipment in the country.

Queries emailed to the spokespersons of Waaree Energies. An EY spokesperson, in an emailed response, declined comment and said, "we generally do not comment on any company-specific developments."

Analysts predict more pain ahead for module manufacturers.

"We believe that 2017 is likely to end with prices in the range of US¢ 25-26/Wp. That would be equivalent to a 20% decline in annual terms following the 26% decline in 2016. This is very welcome news for project developers and power purchasers in India. It would bolster demand and ease financial concerns of developers and lenders when levelized tariffs have fallen below INR 3.30 (US¢ 4.9)/kWh," the Bridge to India note added.
&nbsp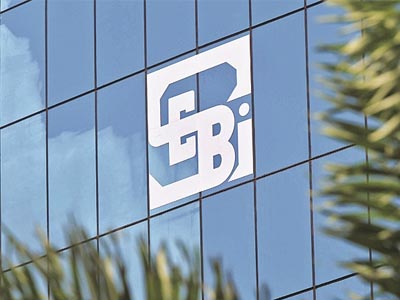 Regulator Sebi has banned Grass Root Finance & Investment Company (India) Ltd and 13 others from the capital markets for raising funds without complying with the public issue norms.
A probe by Sebi found that the company had issued equity shares to 9,321 people between 1995-96 and 2006-07 and raised Rs 6.80 crore through such issuance.
---
&nbsp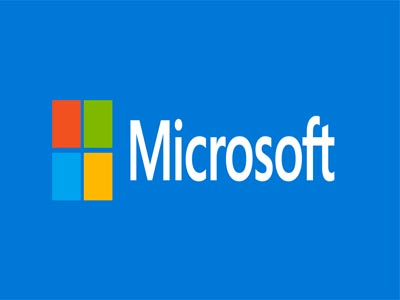 Microsofts Windows security team has discovered a remote security flaw in Google Chrome that can be exploited by hackers.
"Our discovery of 'CVE-2017-5121' indicates that it is possible to find remotely exploitable vulnerabilities in modern browsers. Chrome's relative lack of remote code execution (RCE) mitigations means the path from memory corruption bug to exploit can be a short one," wrote Jordan Rabet, member of the Microsoft Offensive Security Research team, in a blog post late on Thursday.
---
&nbsp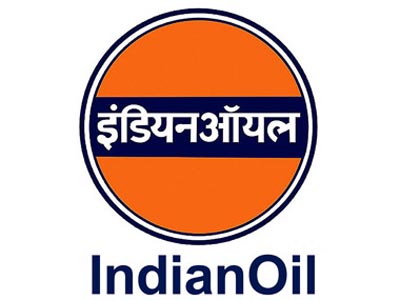 CHENNAI: With GST resulting in a 10% decline in MRP prices for lubricants, Indian Oil Corp might see its lubricant division post $1.1 billion in revenues, almost the same that it earned in 2016-17. While demand continues to climb from auto OEMs, the PSU faced a slump from construction, cement and steel sectors. "But since August, we have been seeing demand go up as infrastructure growth is spurred on the back of the PM's affordable housing programme," says K L Murthy, ED, Lubes.
---
&nbsp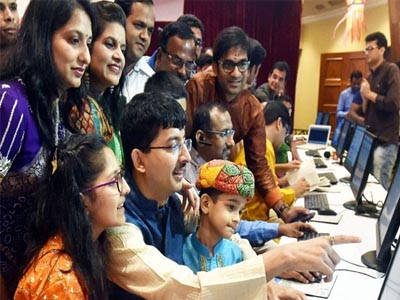 Mumbai: The BSE Sensex surrendered early gains to end over 194 points lower at 32,389.96 in a special Muhurat trading session on Thursday to mark the beginning of Hindu Samvat year 2074.
Banking stocks led the fall as participants booked profits to write their first entry with gains on the first session of Samvat 2074, brokers said. The broader NSE Nifty too dipped below the 10,200-mark in the special one-hour Muhurat session.
---
&nbsp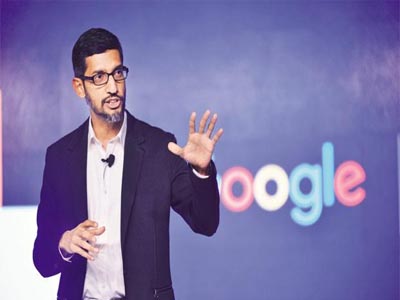 San Francisco: As Google's boss, Sundar Pichai has put artificial intelligence at the center of almost everything the internet giant does these days. Now he wants other companies to catch up.
Alphabet Inc.'s Google is starting what it calls an "AI crash course" of free online tutorials, scripted by its staff, on how to write software that trains computers to translate text, sort images and understand videos. The courses are designed for software coders new to machine learning, one of the most useful types of AI.
---
Be the first person to write a business review for Solar module maker Waaree Energies looks to raise $100 million