Solar module maker Waaree Energies looks to raise $100 million
Posted on 16th March 2017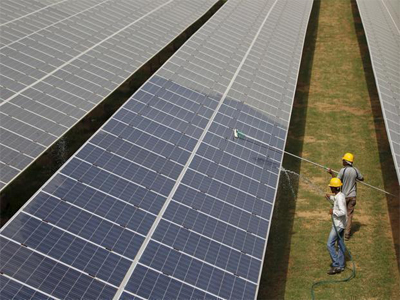 New Delhi: Waaree Energies Ltd, one of India's largest solar module manufacturers, has appointed consulting firm EY to raise around $100 million.

The fundraising effort comes in the backdrop of falling solar power tariffs because of plunging prices of solar modules. Module prices are expected to extend their drop in 2017 as global supply exceeds demand.

Also watch Photo Gallery of Top 10 Solar Power Plants.

"Waaree Energies has been looking to raise funds. EY is running the process," said a person aware of the development, requesting anonymity.

According to information available on Waaree Group's website, the company has a 500 MW module manufacturing plant at Surat in Gujarat.

"They (Waaree Energies) are trying to raise around $100 million," said a second person aware of the development, who also didn't want to be named.

Most solar power developers in India have been sourcing solar modules and equipment from countries such as China where they are cheaper. India's solar power generation capacity has increased by a third to 10,000 MW from 2,650 MW as of 26 May 2014. Of India's installed power generation capacity of 314,642 MW, green energy accounts for 16%, or 50,018 MW. "As the largest supplier and installer of solar modules, China will continue to drive global pricing. The country's demand is expected to be up to 20% lower than in 2016–as against a record 34 GW of installations in 2016, it is expected to add only about 28 GW in 2017–putting downward pressure on prices," consulting firm Bridge to India in a 6 March note.

This is on account of record low Indian solar power tariffs. Solar power project developers placed an all time low bid of Rs2.97 per kWh to win contracts to build a 750 MW project at Rewa in Madhya Pradesh. Under the Rewa contracts, there will be 5 paise per annum escalation in tariff for 15 years. A so-called levelized tariff—the value financially equivalent to different annual tariffs over the period of the power purchase agreement (PPA)—of around Rs3.30 per unit will be levied.

India module makers such as Waaree, Tata Power Solar Systems Pvt. Ltd and Vikram Solar Pvt. Ltd have a manufacturing capacity of around 6 gigawatts (GW). Adani Group's renewable energy arm is setting up a 1.2 GW module manufacturing plant in Gujarat. Domestic manufacturers are worried that they may lose out to inexpensive imports from China.

The government is working on a plan for making domestic manufacturing of solar power generation equipment competitive vis-à-vis other countries such as China. As part of this strategy, the government plans to come out with a policy to promote manufacturing of the entire range of solar power generation equipment in the country.

Queries emailed to the spokespersons of Waaree Energies. An EY spokesperson, in an emailed response, declined comment and said, "we generally do not comment on any company-specific developments."

Analysts predict more pain ahead for module manufacturers.

"We believe that 2017 is likely to end with prices in the range of US¢ 25-26/Wp. That would be equivalent to a 20% decline in annual terms following the 26% decline in 2016. This is very welcome news for project developers and power purchasers in India. It would bolster demand and ease financial concerns of developers and lenders when levelized tariffs have fallen below INR 3.30 (US¢ 4.9)/kWh," the Bridge to India note added.
&nbsp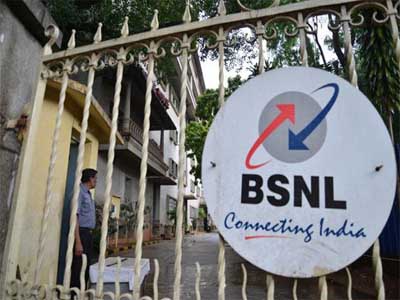 Public sector BSNL today said that it would invest around Rs 100 crore to upgrade the existing 2G/3G mobile network in the Calcutta circle. CGM of BSNL (Calcutta Telephones) S P Tripathi said that the network upgradation would be mainly to increase data speed and adding that the existing technology was having limited data capacity.
Tripathi said that another 1,000 base transmitting stations (BTS) would be set up to improve signal availability across the Calcutta circle.
---
&nbsp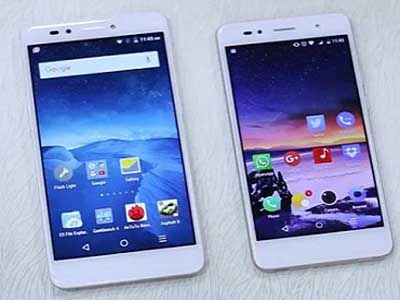 Marking its entry into the mid-segment smartphone category, domestic mobile manufacturing company Lava on Wednesday launched Z25 and Z10 smartphones at Rs 18,000 and Rs 11,500, respectively.
Lava Z25 sports 5.5-inch 2.5D-curved HD IPS display. The dual-sim device is powered by an Octacore processor, supported by 4GB and 32GB on-board memory with 3020 mAh (ATL) battery. The phone runs on Android Marshmallow 6.0 operating system.
---
&nbsp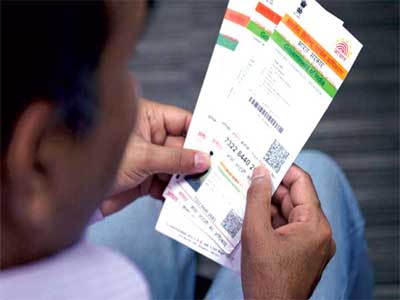 New Delhi: The government on Tuesday proposed making Aadhaar, the unique number issued by the Unique Identification Authority of India, mandatory for filing of income-tax returns as well as for obtaining and retaining the permanent account number (PAN). It also proposed making cash transactions above Rs2 lakh illegal, reducing the limit from the earlier proposed one of Rs3 lakh, as per the official amendments to the finance bill 2017 moved by the government.
---
&nbsp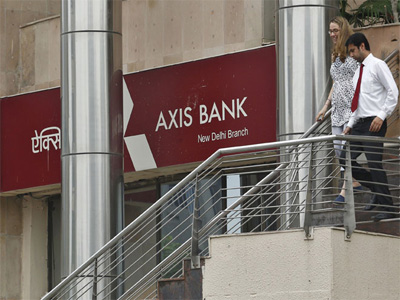 Mumbai/New Delhi: India's government is likely to sell part of the stakes it holds in Axis Bank Ltd., ITC Ltd. and Larsen & Toubro Ltd. through an exchange-traded fund this year, people familiar with the matter said. Shares of the three companies fell.
The new ETF would be larger than the Central Public Sector Enterprises ETF, a fund unveiled in 2014 that's made up of the government's shares in state-owned companies, the people said, asking not to be identified as a final decision regarding size and timing of the latest sales hasn't been made yet.
---
&nbsp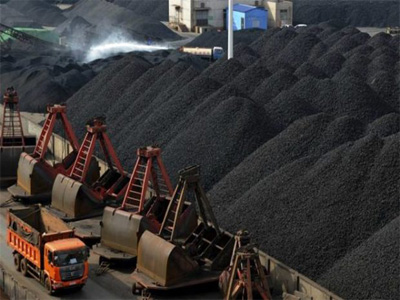 Coal India Ltd (CIL), which contributes 84 per cent of the country's production, is likely to end the current fiscal with a shortfall against its annual production target for 2016-17, analysts and industry stakeholders say. They, however, predicted that the production and sales are expected to achieve "marginal growth" over the last fiscal. During 2016-17, the miner set a target of producing 598.61 million tonnes (mt) of coal with an 11.11 per cent growth over the 538.75 mt produced in 2015-16. Its sales were at 534.50 mt in the last fiscal.
"Coal India is expected to end the year with an around 550 million tonnes of production, thereby missing the annual target by 40-50 million tonnes.
---
Be the first person to write a business review for Solar module maker Waaree Energies looks to raise $100 million