Solar module maker Waaree Energies looks to raise $100 million
Posted on 16th March 2017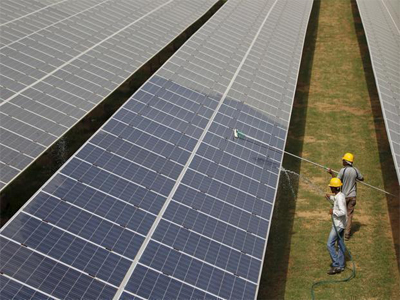 New Delhi: Waaree Energies Ltd, one of India's largest solar module manufacturers, has appointed consulting firm EY to raise around $100 million.

The fundraising effort comes in the backdrop of falling solar power tariffs because of plunging prices of solar modules. Module prices are expected to extend their drop in 2017 as global supply exceeds demand.

Also watch Photo Gallery of Top 10 Solar Power Plants.

"Waaree Energies has been looking to raise funds. EY is running the process," said a person aware of the development, requesting anonymity.

According to information available on Waaree Group's website, the company has a 500 MW module manufacturing plant at Surat in Gujarat.

"They (Waaree Energies) are trying to raise around $100 million," said a second person aware of the development, who also didn't want to be named.

Most solar power developers in India have been sourcing solar modules and equipment from countries such as China where they are cheaper. India's solar power generation capacity has increased by a third to 10,000 MW from 2,650 MW as of 26 May 2014. Of India's installed power generation capacity of 314,642 MW, green energy accounts for 16%, or 50,018 MW. "As the largest supplier and installer of solar modules, China will continue to drive global pricing. The country's demand is expected to be up to 20% lower than in 2016–as against a record 34 GW of installations in 2016, it is expected to add only about 28 GW in 2017–putting downward pressure on prices," consulting firm Bridge to India in a 6 March note.

This is on account of record low Indian solar power tariffs. Solar power project developers placed an all time low bid of Rs2.97 per kWh to win contracts to build a 750 MW project at Rewa in Madhya Pradesh. Under the Rewa contracts, there will be 5 paise per annum escalation in tariff for 15 years. A so-called levelized tariff—the value financially equivalent to different annual tariffs over the period of the power purchase agreement (PPA)—of around Rs3.30 per unit will be levied.

India module makers such as Waaree, Tata Power Solar Systems Pvt. Ltd and Vikram Solar Pvt. Ltd have a manufacturing capacity of around 6 gigawatts (GW). Adani Group's renewable energy arm is setting up a 1.2 GW module manufacturing plant in Gujarat. Domestic manufacturers are worried that they may lose out to inexpensive imports from China.

The government is working on a plan for making domestic manufacturing of solar power generation equipment competitive vis-à-vis other countries such as China. As part of this strategy, the government plans to come out with a policy to promote manufacturing of the entire range of solar power generation equipment in the country.

Queries emailed to the spokespersons of Waaree Energies. An EY spokesperson, in an emailed response, declined comment and said, "we generally do not comment on any company-specific developments."

Analysts predict more pain ahead for module manufacturers.

"We believe that 2017 is likely to end with prices in the range of US¢ 25-26/Wp. That would be equivalent to a 20% decline in annual terms following the 26% decline in 2016. This is very welcome news for project developers and power purchasers in India. It would bolster demand and ease financial concerns of developers and lenders when levelized tariffs have fallen below INR 3.30 (US¢ 4.9)/kWh," the Bridge to India note added.
&nbsp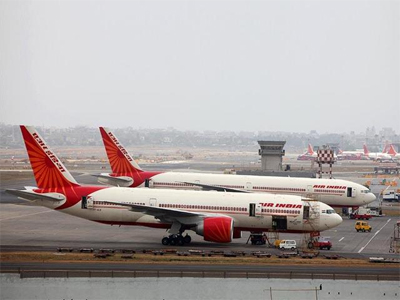 NEW DELHI: Air India's subsidiary Alliance Air today announced the launch of new flights connecting Lucknow with the capitals of Uttarakhand, Rajasthan and Madhya Pradesh.
The move is aimed at developing Lucknow, the capital of Uttar Pradesh, as a regional hub of Alliance Air, an airline official said.
---
&nbsp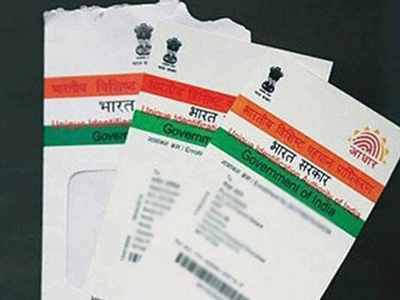 The Supreme Court on Tuesday refused to pass any interim order against the Centre's notification making Aadhaar mandatory for availing benefits of various social welfare schemes.
A vacation bench of Justices AM Khanwilkar and Navin Sinha said that no interim order can be passed at this stage on the "mere apprehension" of petitioners that government may deprive people from availing benefits of various social welfare schemes due to lack of Aadhaar.
---
&nbsp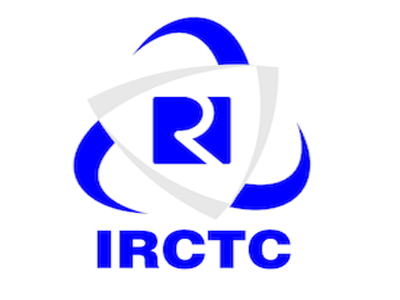 With concerns still looming over Indian Railway Catering and Tourism Corporation's (IRCTC's) service charge, the listing plans of three railway public sector undertakings – Indian Railway Finance Corporation (IRFC), IRCON, and IRCTC – are on track. According to sources close to the development, bid managers have been appointed for all three companies and the government is likely to take a call on IRCTC's service charge by June 30. Service charges on online train tickets were exempted from November 23, 2016, to March 31 this year in order to boost digital mode of transactions among passengers. This was later extended to June 30.
---
&nbsp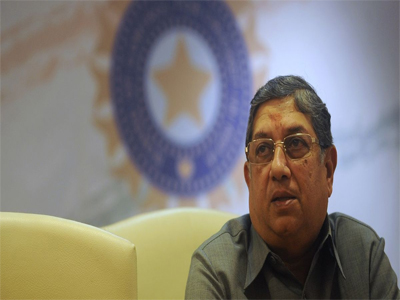 The BCCI's decision to form a committee for implementing the Lodha Panel reforms was specifically done to foil former president N Srinivasan's attempts to maintain 'status quo' in the board after he rejected the adoption of a resolution at the SGM.
Apart from Srinivasan, it was learnt that another former BCCI president who is currently out of favour, was also frantically calling state units and advising them against forming a committee for implementing the Supreme Court- appointed Lodha panel reforms.
---
&nbsp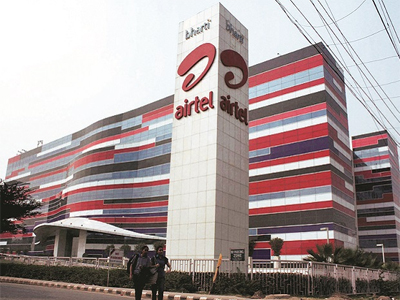 As it looks to take on Reliance Jio, country's top mobile operator Bharti Airtel, which is currently undergoing trials for voice over LTE (VoLTE) in some cities including Mumbai, plans to launch commercial services in the next quarter.
Although Airtel has not shared an exact timeline but people aware of the plans said the Sunil Bharti Mittal-owned firm is likely to launch VoLTE services in next quarter. Also, Airtel's 4G footprint will cover all the towns and cities by end of 2017 financial year.
---
Be the first person to write a business review for Solar module maker Waaree Energies looks to raise $100 million