Indian Rupee good run continues, gains 4 paise against dollar
Posted on 3rd February 2017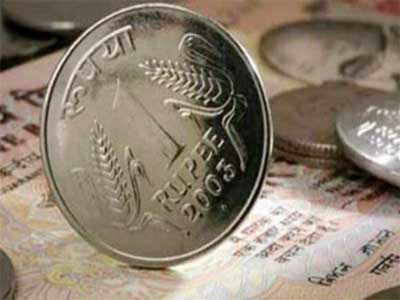 The Indian rupee's good run continued into the 8th straight session today as it firmed up by another 4 paise in early trade to 67.33 against the dollar after the US currency saw higher selling by exporters and banks amid foreign fund inflows.

Forex dealers said the weakness in the greenback against other currencies overseas and a higher opening in the domestic equity market also supported the rupee.

Yesterday, the rupee had surged by 10 paise to close at a nearly two-month high of 67.37 on sustained dollar unwinding from exporters and banks amid weak overseas trend.

Meanwhile, the benchmark BSE Sensex rose 53.97 points, or 0.19 per cent, to 28,280.58, in early session today.
&nbsp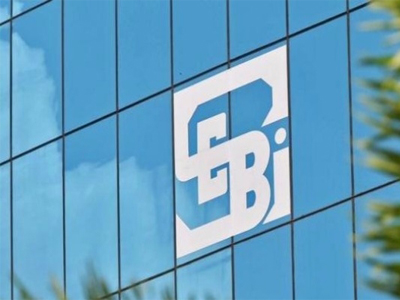 Capital markets regulator Sebi will soon put in place stricter norms to check any flow of black money into stock market though controversy-ridden P-Notes and also initiate steps for allowing mutual fund investments through e-wallets.
Besides, Sebi will consider this week new norms for allowing options trading in commodity derivative market, while rules would be relaxed for registration of foreign investors and for common license to brokers to deal in equities and commodities, sources said.
---
&nbsp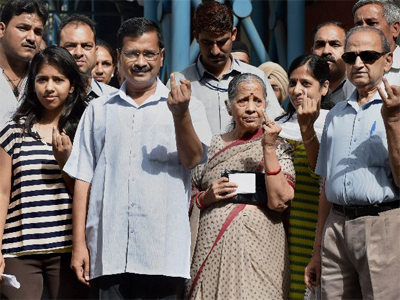 The BJP could be headed for a landslide victory in the Delhi municipal polls with two exit polls predicting the party finishing way ahead of the AAP and the Congress with over 200 of the 270 wards where polling was held today.
Going by the projected figures, the AAP could well be staring at a rout on its home turf, barely two years into its rise to power bagging a staggering 67 of the 70 Assembly seats, while the Congress' attempt to regain ground may come a cropper.
---
&nbsp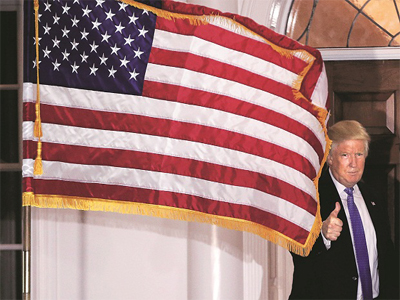 The US has accused top Indian IT firms TCS and Infosys of unfairly cornering the lion's share of H-1B visas by putting extra tickets in the lottery system, which the Trump administration wants to replace with a more merit-based immigration policy.
At a White House briefing last week, an official in the Trump administration said a small number of giant outsourcing firms flood the system with applications which naturally ups their chances of success in the lottery draw.
---
&nbsp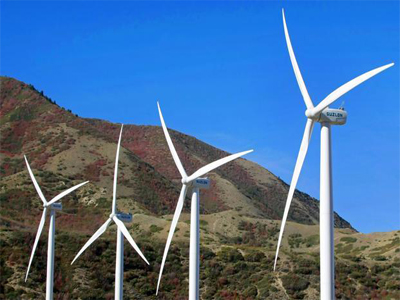 New Delhi: Prime Minister Narendra Modi's government is seeking to step up the pace of auctioning power-purchase contracts for wind-energy plants, building on a contest that reaped record-low prices for solar farms earlier this month.
The government plans to offer deals covering almost 4 gigawatts of wind capacity in the current fiscal year ending March 2018 in addition to 750 megawatts of solar capacity it will tender next month, Ashvini Kumar, managing director at Solar Energy Corp. of India, the country's implementing agency for renewable targets, told reporters in New Delhi.
---
&nbsp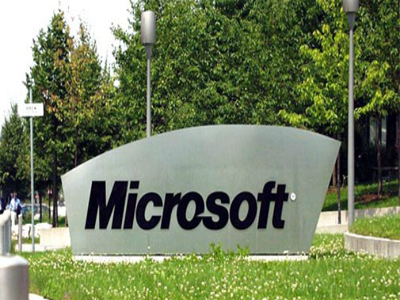 Microsoft India today said it has enhanced all types of paternal leave benefits and introduced a new family caregiver leave — which entails four weeks of paid leave to take care of an immediate family member. From April 21, Microsoft India has enhanced all types of paternal leave benefits such as paternity, adoption, and surrogacy. Besides, the company has introduced a new family caregiver leave benefit, which includes four weeks of paid leave to take care of an immediate family member with a serious health condition.
---
(1) Business Reviews for Indian Rupee good run continues, gains 4 paise against dollar
National Health Advice wrote on 10-Mar-2017
I love reading an article that will make men and women think. Also, many thanks for allowing for me to comment! http://healthhint.eu