Trump calls Russia an asset in fighting Islamic State
Posted on 12th January 2016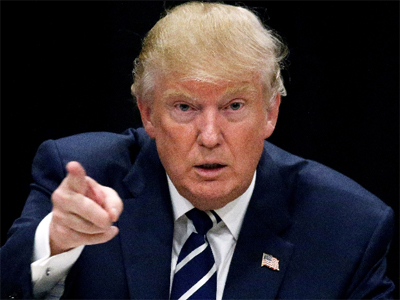 President-elect Donald Trump has said that Russia and its President Vladimir Putin would be assets in fighting the Islamic State terror organisation, which he called the "number one" issue, and blamed President Barack Obama's policies for creating a void in the Middle East that gave it room to grow.

In his first news conference as President-elect on Wednesday that was slim on foreign policy, a recurring theme was regaining global respect for the US.

While trying to make Russia an ally in the war on terror, Trump also warned of a hardline if he had a falling out with Putin. He said he would take a tough stand, stronger than what his Democratic rival Hillary Clinton would have.

He also seemed to admonish Putin for his role in the hacking of the Democratic Party servers, saying he shouldn't have done that - and wouldn't do it during his presidency.

"If Putin likes Donald Trump, I consider that an asset, not a liability, because we have a horrible relationship with Russia," he said. "Russia can help us fight IS (Islamic State), which, by the way, is, number one, tricky (issue)."

"This administration created IS by leaving (Iraq) at the wrong time," he claimed. "The void was created, IS was formed."

As for future relations with Russia, Trump said, "I don't know that I'm gonna get along with Vladimir Putin. I hope I do. But there's a good chance I won't. And if I don't, do you honestly believe that Hillary would be tougher on Putin than me?"

Moving away from his earlier position of questioning Putin's involvement in the hacking scandal, Trump said, "He shouldn't be doing it. He won't be doing it."

Projecting his tough-guy image, Trump asserted, "Russia will have much greater respect for our country when I'm leading than when other people have led it."

He added, "Other countries, including China, which has taken total advantage of us economically, totally advantage of us in the South China Sea by building their massive fortress, total. Russia, China, Japan, Mexico, all countries will respect us far more, far more than they do under past administrations."

He poked fun of Clinton for having given Russian Foreign Minister a red button labeled "Reset" at the start of her tenure as Secretary of State in 2009 to signify an attempt at renewing frayed ties.

"I won't be giving a little reset button like Hillary, 'Here, press this piece of plastic', were relations with Putin to run into problems," he said, adding, "There's no reset button. We're either going to get along or we're not. I hope we get along, but if we don't, that's possible too."
&nbsp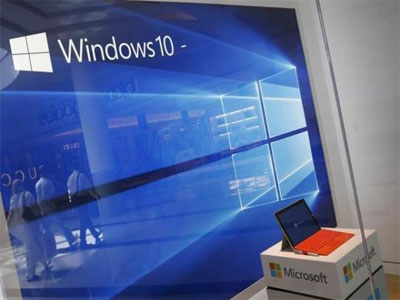 Three persons in the US have filed a lawsuit against Microsoft claiming that its Windows 10 update destroyed their data and damaged their computers, a media report said. The complaint, filed in Chicago's US District Court on Thursday, said that Microsoft Windows 10 was a defective product and that its maker failed to provide adequate warning about the potential risks posed by Windows 10 installation, Britain-based online tech publication The Register reported on Friday.
---
&nbsp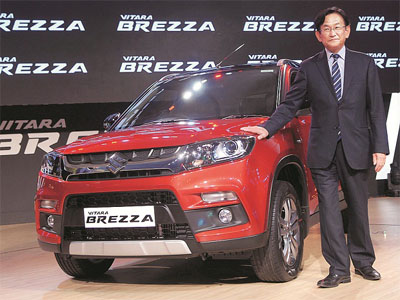 The country's top car-maker, Maruti Suzuki India Ltd (MSIL), has never had a better ride. It sold a record number of cars in the first nine months of 2016-17, clocking its best revenue and profits. The company has not only grown its share in the domestic market, but has also improved its product portfolio by launching new and premium models, including sports utility vehicles (SUVs). This helped in a higher realisation per vehicle. In spite of rising competition from rivals, the car-maker now has 47.3 per cent share of the passenger car market, slightly higher than the 46.8 per cent share it had in 2015-16.
---
&nbsp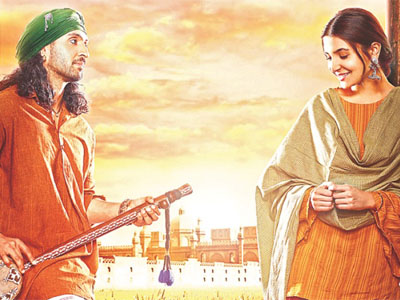 Phillauri, a romantic comedy film featuring Anushka Sharma, Diljit Dosanjh and Suraj Sharma, minted Rs 4.02 crore on its opening day.
Set in Phillaur, Punjab, the Anshai Lal directorial tells the story of Kanan (Suraj), who is persuaded by his friends and family to marry a tree to ward off the bad luck afflicting his love-life. To Kanan's surprise, this awakens an ancient tree spirit Shashi, played by Anushka.
---
&nbsp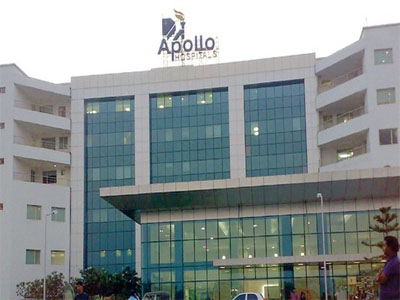 Apollo Hospitals Enterprise Ltd (AHEL) is looking at restructuring its retail pharmacy business in order to bring down the foreign holding in retail below 51 per cent. The move is expected to help the company get FIPB aaproval for its pending Rs 750 crore rights issue.
The decision comes as the Foreign Investment Promotion Board (FIPB) has been holding back its approval for the hospital chain to raise Rs 750 crore from foreign investors. The FIPB had passed on AHEL's proposal to raise Rs 750 crore through rights issue to the Cabinet Committee on Economic Affairs (CCEA) for its consideration in a the meeting held on February 21, according to a latest announcement.
---
&nbsp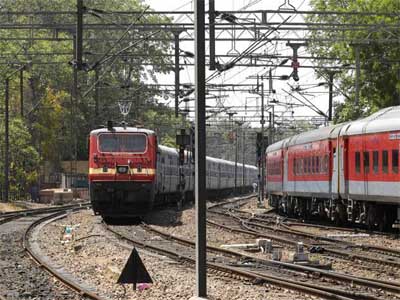 New Delhi: Indian Railways is considering ending state-owned Steel Authority of India Ltd's (Sail) virtual monopoly on supplying steel for standard rail tracks, opening up annual purchases worth up to $700 million to the private sector, people close to the matter told Reuters.
The vast state rail operator is undergoing a $130 billion, five-year overhaul to modernise the world's fourth-largest network, which is blighted by ageing track and saturated capacity.
---
Be the first person to write a business review for Trump calls Russia an asset in fighting Islamic State