Trump calls Russia an asset in fighting Islamic State
Posted on 12th January 2016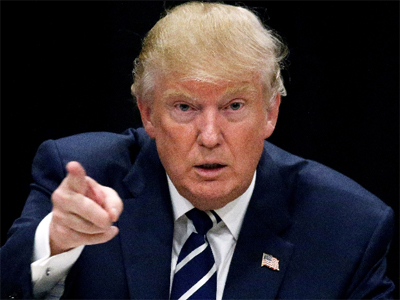 President-elect Donald Trump has said that Russia and its President Vladimir Putin would be assets in fighting the Islamic State terror organisation, which he called the "number one" issue, and blamed President Barack Obama's policies for creating a void in the Middle East that gave it room to grow.

In his first news conference as President-elect on Wednesday that was slim on foreign policy, a recurring theme was regaining global respect for the US.

While trying to make Russia an ally in the war on terror, Trump also warned of a hardline if he had a falling out with Putin. He said he would take a tough stand, stronger than what his Democratic rival Hillary Clinton would have.

He also seemed to admonish Putin for his role in the hacking of the Democratic Party servers, saying he shouldn't have done that - and wouldn't do it during his presidency.

"If Putin likes Donald Trump, I consider that an asset, not a liability, because we have a horrible relationship with Russia," he said. "Russia can help us fight IS (Islamic State), which, by the way, is, number one, tricky (issue)."

"This administration created IS by leaving (Iraq) at the wrong time," he claimed. "The void was created, IS was formed."

As for future relations with Russia, Trump said, "I don't know that I'm gonna get along with Vladimir Putin. I hope I do. But there's a good chance I won't. And if I don't, do you honestly believe that Hillary would be tougher on Putin than me?"

Moving away from his earlier position of questioning Putin's involvement in the hacking scandal, Trump said, "He shouldn't be doing it. He won't be doing it."

Projecting his tough-guy image, Trump asserted, "Russia will have much greater respect for our country when I'm leading than when other people have led it."

He added, "Other countries, including China, which has taken total advantage of us economically, totally advantage of us in the South China Sea by building their massive fortress, total. Russia, China, Japan, Mexico, all countries will respect us far more, far more than they do under past administrations."

He poked fun of Clinton for having given Russian Foreign Minister a red button labeled "Reset" at the start of her tenure as Secretary of State in 2009 to signify an attempt at renewing frayed ties.

"I won't be giving a little reset button like Hillary, 'Here, press this piece of plastic', were relations with Putin to run into problems," he said, adding, "There's no reset button. We're either going to get along or we're not. I hope we get along, but if we don't, that's possible too."
&nbsp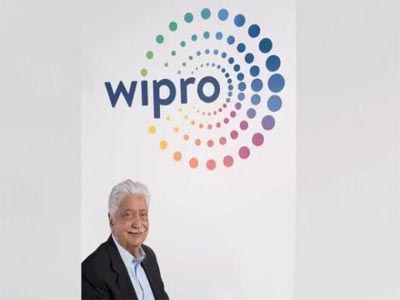 The mega share buyback of India's third-largest IT company Wipro concluded with a huge participation on Wednesday. Against buyback offer of 34.37 crore shares, about 3.4 times shares were tendered by investors in the two-week long share repurchase from 29 November to 13 December. Wipro's latest buyback offer followed its another large share buyback of Rs 2,500 crore that was exercised in May 2016. Rs 11,000 crore share repurchase of Wipro which is also India's third-largest was managed by JM Financial Institutional Securities.
---
&nbsp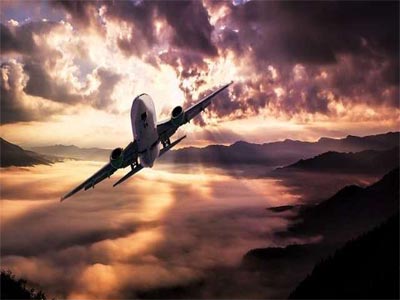 The Telecom Regulatory Authority of India (TRAI) will reportedly come out with its much-awaited recommendations for in-flight connectivity by December-end.
"Recommendations on in-flight connectivity to come out by year end or next 15 days," TRAI Chairman R.S. Sharma told reporters in New Delhi on Wednesday on the sidelines of an event organised by Broadband India Forum.
---
&nbsp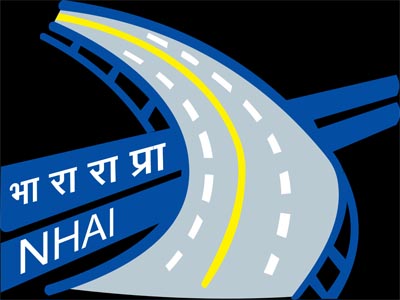 The National Highways Authority of India (NHAI) is making all-out efforts to speed up award and construction of highways and would bid out projects for 3,500 km by December.
"NHAI has invited bids for projects of 4,900 km till November, 2017, while bids for another 3,500 km are likely to be invited by December end, taking the total to 8,400 km," the Ministry of Road Transport and Highways said in a statement.
---
&nbsp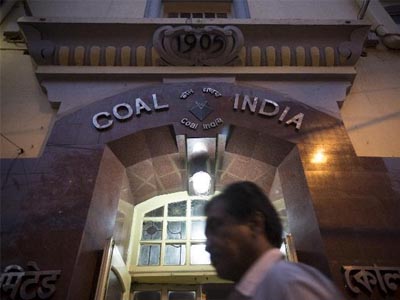 Coal offtake by Mahanadi Coalfields (MCL), a Coal India (CIL) subsidiary, has fallen short of the target by five per cent during April-November of the current financial year. MCL is amongst the three CIL subsidiaries where coal offtake failed to meet the targeted figure.
Although CIL's overall coal despatches at the end of November grew eight per cent, MCL is the second-largest subsidiary in terms of coal production volume after South Eastern Coalfields (SECL).
---
&nbsp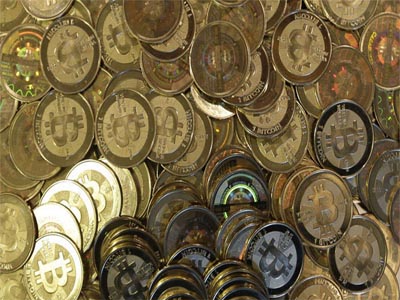 NEW DELHI: The Income Tax Department today conducted survey operations at major Bitcoin exchanges across the country on suspicion of alleged tax evasion, official sources said.
They said various teams of sleuths of the department, under the command of the Bengaluru investigation wing, today visited the premises of nine such exchanges in the country including in Delhi, Bengaluru, Hyderabad, Kochi and Gurugram, since early morning.
---
Be the first person to write a business review for Trump calls Russia an asset in fighting Islamic State