Air India CMD Ashwani Lohani talks straight on solving the airline's huge problems: Rome was not built in a day
Posted on 11th January 2016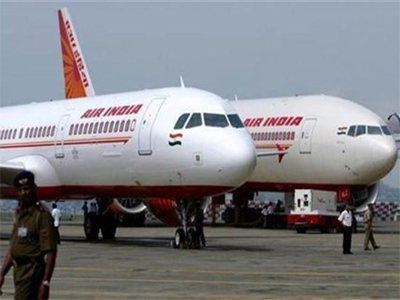 "Rome was not built in a day," quips Air India CMD Ashwani Lohani on the carrier's struggles to emerge as a good service amidst its huge debt troubles. But Lohani does not think that the airline's issues are insurmountable. In fact, he is optimistic that progress is being made in the right direction to increase the operating profit. "We are working to improve our performance. We have a lot of legacy issues, we have no magic wand to turn around things," he says.

Trashing the recent report by Flight Stats that called Air India the "third-worst" airline in the world, Lohani says, "You cannot compare a truck and a car. Comparing us with airlines that have a completely different scale of operation is unfair." Asked about how Air India plans to improve its record of 'On-time performance' (OTP), Lohani said, "OTP is just a symptom of a larger problem. We have to look at the whole airline service and improve the performance. OTP is just one the parameters that will get addressed when we are able to deal with fundamental problems. Also, OTP is just one of the parameters to judge performance of an airline," he adds. Air India has in a strongly worded letter to Flightstats questioned the intention behind the data presented in the report.

Meanwhile, Air India is in the process of hiring more pilots and will induct new aircraft this year. "We are in the process of inducting more pilots for the wide body aircraft," Lohani says adding that the airline is planning to start flying to 5 new international destinations this year. "We will start a new flight to US this year," he adds. The airline also plans to start a new Delhi-Kochi-Dubai 787 Dreamliner flight from February 1.

Asked about Air India's persistent steps to target Indian Railways, Lohani said, "We want to lure Rajdhani Express passengers away. We believe that we can offer a better deal that will not only cost a little less, but also save a lot of time." "Last time we launched the scheme targeting Rajdhani Express, we got a good response," he told FE Online, adding that it is too early to assess the response to the new 'Republic Day' scheme. "We expect the response to be better because unlike last time where we were offering tickets with a 4-hour window, we are now giving a 20 day headway to the passenger," he says.

The 'Republic Day' special offer of Air India started from January 6 and will go on for a three-month period. You can now travel from various cities at fares ranging from Rs 1080 to Rs 4730. Also, you can now check-in baggage up 50 kg on the Delhi-Mumbai and Mumbai-Delhi Boeing 747 Air India flights for free. In a new scheme, Air India has announced that passengers will be allowed to carry up to 40kg and 50kg of free check-in baggage for economy and business class passengers respectively. The step is clearly aimed at luring more passengers away from Rajdhani, since people tend to carry more luggage in trains.
&nbsp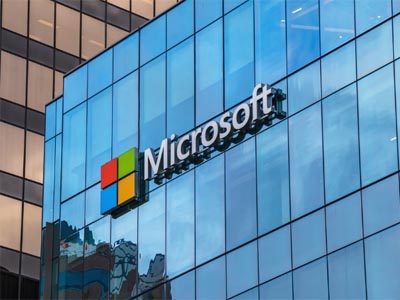 Powered by Microsoft's digital assistant Cortana,the "Invoke" smart speaker will be available starting October 22, the software giant and Samsung subsidiary Harman Kardon have announced.
"The Harman Kardon 'Invoke', Microsoft's answer to Amazon Echo and Google Home, will be available October 22", The Fortune reported late on Friday.
---
&nbsp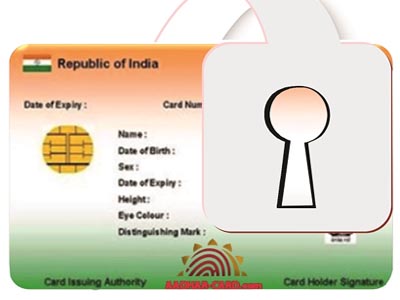 At a time when customers are rushing to link all their bank accounts with Aadhaar, the Reserve Bank of India (RBI) on Saturday clarified that it never issued any such directions and it was the decision of the Indian government.
The apex bank further clarified that in applicable cases, linkage of Aadhaar number to a bank account is mandatory under the Prevention of Money-laundering (Maintenance of Records) Second Amendment Rules, 2017.
---
&nbsp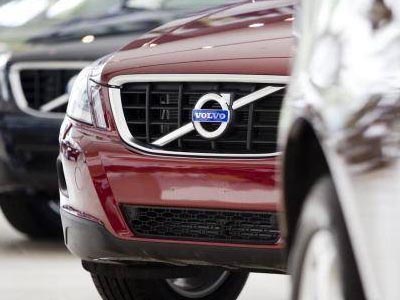 Stockholm: Sweden's AB Volvo reported a bigger-than-expected rise in quarterly core earnings on Friday, as a broad upturn in demand for heavy trucks more than offset costs stemming from a strained supply chain.
Sweden's biggest manufacturer by sales also raised its outlook for truck markets on both sides of the North Atlantic this year and forecast a further strong recovery in industry-wide sales of commercial vehicles in North America in 2018.
---
&nbsp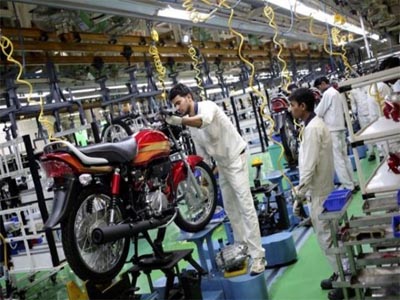 Demand for economy segment motorcycles — an indicator of the demand scenario in the rural market — is again on the rise in the first six months of the current financial year after staying subdued in the last three fiscals due to inadequate rainfall, the adverse impact of the demonetisation move and a ban imposed by the Supreme Court over the sale of BS III vehicles. In April-August, most of the Hero MotoCorp and TVS Motor offerings in the segment showed an improvement.
---
&nbsp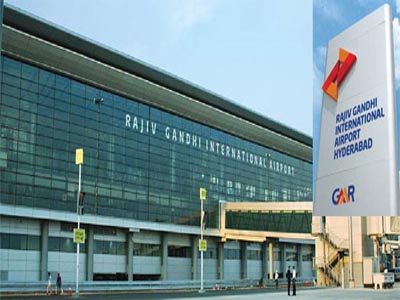 HYDERABAD: GMR Hyderabad International Airport has announced raising $350 million, or about Rs 2,276 crore, in the international bond market, reflecting the third consecutive US dollar bond offering by GMR Group.
GMR Hyderabad International Airport (GHIAL), a subsidiary of GMR Airports and step down subsidiary of GMR Infrastructure, in a statement on Friday said it plans to entirely refinance the outstanding rupee term loans and external commercial borrowings, apart from deploying them towards partial funding of proposed capital expenditure.
---
Be the first person to write a business review for Air India CMD Ashwani Lohani talks straight on solving the airline's huge problems: Rome was not built in a day