Air India CMD Ashwani Lohani talks straight on solving the airline's huge problems: Rome was not built in a day
Posted on 11th January 2016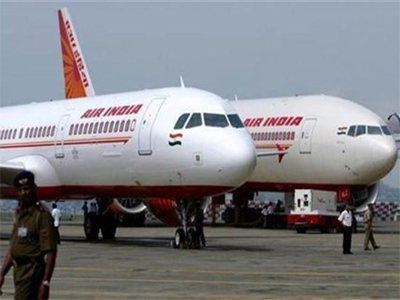 "Rome was not built in a day," quips Air India CMD Ashwani Lohani on the carrier's struggles to emerge as a good service amidst its huge debt troubles. But Lohani does not think that the airline's issues are insurmountable. In fact, he is optimistic that progress is being made in the right direction to increase the operating profit. "We are working to improve our performance. We have a lot of legacy issues, we have no magic wand to turn around things," he says.

Trashing the recent report by Flight Stats that called Air India the "third-worst" airline in the world, Lohani says, "You cannot compare a truck and a car. Comparing us with airlines that have a completely different scale of operation is unfair." Asked about how Air India plans to improve its record of 'On-time performance' (OTP), Lohani said, "OTP is just a symptom of a larger problem. We have to look at the whole airline service and improve the performance. OTP is just one the parameters that will get addressed when we are able to deal with fundamental problems. Also, OTP is just one of the parameters to judge performance of an airline," he adds. Air India has in a strongly worded letter to Flightstats questioned the intention behind the data presented in the report.

Meanwhile, Air India is in the process of hiring more pilots and will induct new aircraft this year. "We are in the process of inducting more pilots for the wide body aircraft," Lohani says adding that the airline is planning to start flying to 5 new international destinations this year. "We will start a new flight to US this year," he adds. The airline also plans to start a new Delhi-Kochi-Dubai 787 Dreamliner flight from February 1.

Asked about Air India's persistent steps to target Indian Railways, Lohani said, "We want to lure Rajdhani Express passengers away. We believe that we can offer a better deal that will not only cost a little less, but also save a lot of time." "Last time we launched the scheme targeting Rajdhani Express, we got a good response," he told FE Online, adding that it is too early to assess the response to the new 'Republic Day' scheme. "We expect the response to be better because unlike last time where we were offering tickets with a 4-hour window, we are now giving a 20 day headway to the passenger," he says.

The 'Republic Day' special offer of Air India started from January 6 and will go on for a three-month period. You can now travel from various cities at fares ranging from Rs 1080 to Rs 4730. Also, you can now check-in baggage up 50 kg on the Delhi-Mumbai and Mumbai-Delhi Boeing 747 Air India flights for free. In a new scheme, Air India has announced that passengers will be allowed to carry up to 40kg and 50kg of free check-in baggage for economy and business class passengers respectively. The step is clearly aimed at luring more passengers away from Rajdhani, since people tend to carry more luggage in trains.
Microsoft India most attractive employer brand, Amazon ranks second: Survey
Posted on 25th April 2018
Technology giant Microsoft India is the most 'attractive employer brand', followed by e-commerce major Amazon India, says a survey.

According to the findings of Randstad Employer Brand Research (REBR) 2018, the other most attractive employer brands in India include Hindustan Unilever, IBM India, ITC Group, Larsen & Toubro, Mercedes-Benz India, Samsung India, Sony India and Tata Consultancy Services.
---
ArcelorMittal, Numetal have pending cases, can't bid for Essar Steel: Kroll
Posted on 25th April 2018
Indian lenders will discuss a forensic audit report prepared by Kroll, a corporate investigations and risk consulting firm, which said bids by both ArcelorMittal and Numetal, a VTB Bank of Russia majority owned company, are ineligible to bid for Essar Steel. If the lenders decide to go ahead with the Kroll report, the first round bids by both ArcelorMittal and Numetal is likely to be rejected on Friday.
---
Wipro Q4FY18 results: Profit falls 20% to Rs 18 bn for the March quarter
Posted on 25th April 2018
Wipro on Wednesday posted over 20 per cent decline in its consolidated profit to Rs 18 billion for the March quarter, 2017-18.

The country's third-largest software services firm had registered a profit of Rs 22.67 billion in the year-ago period, as per Indian accounting norms.
---
SBI Life Insurance, HDFC Standard Life Insurance hit new highs
Posted on 25th April 2018
Shares of life insurance companies were trading higher in otherwise subdued market with SBI Life Insurance Company and HDFC Standard Life Insurance Company hitting their respective new highs on the BSE on Wednesday.

ICICI Prudential Life Insurance Company (IPRU) has surged 11% to Rs 460, extending its Tuesday's 7% gain after the company reported better than expected results for the financial year 2017-18 (FY18).
---
TATA Motors to rev up overseas focus
Posted on 25th April 2018
NEW DELHI: Tata Motors is working on revamping its product portfolio and entering new large markets to strengthen its overseas presence once vehicles developed on its recently-unveiled advanced modular platform start hitting the roads in 2019.

aAs part of its transformation, the automaker, which took the fourth spot in the local passenger vehicle market last year, has made significant changes to its exports strategy.
---
Be the first person to write a business review for Air India CMD Ashwani Lohani talks straight on solving the airline's huge problems: Rome was not built in a day