Air India CMD Ashwani Lohani talks straight on solving the airline's huge problems: Rome was not built in a day
Posted on 11th January 2016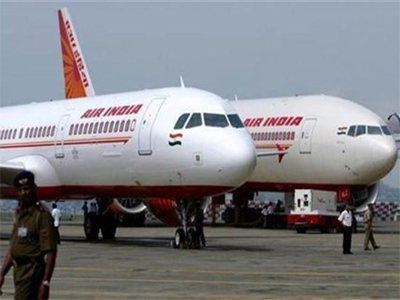 "Rome was not built in a day," quips Air India CMD Ashwani Lohani on the carrier's struggles to emerge as a good service amidst its huge debt troubles. But Lohani does not think that the airline's issues are insurmountable. In fact, he is optimistic that progress is being made in the right direction to increase the operating profit. "We are working to improve our performance. We have a lot of legacy issues, we have no magic wand to turn around things," he says.

Trashing the recent report by Flight Stats that called Air India the "third-worst" airline in the world, Lohani says, "You cannot compare a truck and a car. Comparing us with airlines that have a completely different scale of operation is unfair." Asked about how Air India plans to improve its record of 'On-time performance' (OTP), Lohani said, "OTP is just a symptom of a larger problem. We have to look at the whole airline service and improve the performance. OTP is just one the parameters that will get addressed when we are able to deal with fundamental problems. Also, OTP is just one of the parameters to judge performance of an airline," he adds. Air India has in a strongly worded letter to Flightstats questioned the intention behind the data presented in the report.

Meanwhile, Air India is in the process of hiring more pilots and will induct new aircraft this year. "We are in the process of inducting more pilots for the wide body aircraft," Lohani says adding that the airline is planning to start flying to 5 new international destinations this year. "We will start a new flight to US this year," he adds. The airline also plans to start a new Delhi-Kochi-Dubai 787 Dreamliner flight from February 1.

Asked about Air India's persistent steps to target Indian Railways, Lohani said, "We want to lure Rajdhani Express passengers away. We believe that we can offer a better deal that will not only cost a little less, but also save a lot of time." "Last time we launched the scheme targeting Rajdhani Express, we got a good response," he told FE Online, adding that it is too early to assess the response to the new 'Republic Day' scheme. "We expect the response to be better because unlike last time where we were offering tickets with a 4-hour window, we are now giving a 20 day headway to the passenger," he says.

The 'Republic Day' special offer of Air India started from January 6 and will go on for a three-month period. You can now travel from various cities at fares ranging from Rs 1080 to Rs 4730. Also, you can now check-in baggage up 50 kg on the Delhi-Mumbai and Mumbai-Delhi Boeing 747 Air India flights for free. In a new scheme, Air India has announced that passengers will be allowed to carry up to 40kg and 50kg of free check-in baggage for economy and business class passengers respectively. The step is clearly aimed at luring more passengers away from Rajdhani, since people tend to carry more luggage in trains.
&nbsp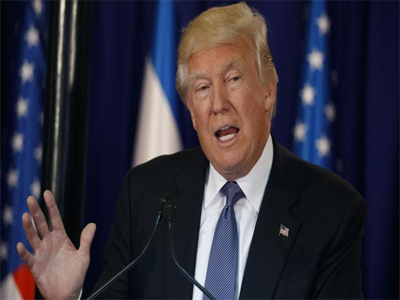 WASHINGTON: On the eve of Prime Minister Narendra Modi's US visit, the Trump administration has dismissed reports that it has been ignoring India, saying President Trump realises that the country has been a "force for good" in the world and ties with it were important.
"I think that it would be wrong to say that this administration has been ignoring or not focused on India," a senior administration official told reporters ahead of the two-day Modi visit from June 25.
---
&nbsp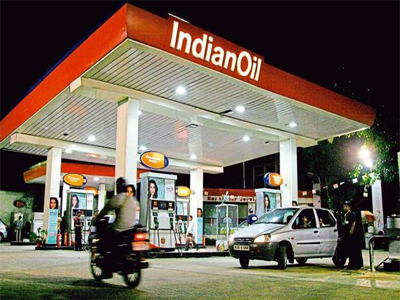 Mumbai: Oil prices are at a seven-month low of $45.17, having fallen 20.5% since January 2017 following rising crude production in the US, Libya and Nigeria.
Although this is not a cause for worry in the short term for Indian oil marketing companies (OMCs) Indian Oil Corp. Ltd (IOCL), Bharat Petroleum Corp. Ltd (BPCL) and Hindustan Petroleum Corp. Ltd (HPCL), falling crude prices over an extended period could hurt.
---
&nbsp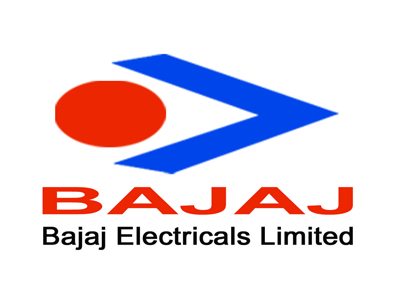 India's leading brand of kitchen and domestic appliances Bajaj Electricals has announced its partnership with The International Federation of Sport Climbing (IFSC) as a lead sponsor. The tournament is scheduled to be held over a three-day period at the CIDCO Exhibition Centre, Navi Mumbai on the 24th & 25th June, 2017. Over 150 athletes from across the globe will participate at the World Cup including the top talent from India. As a host nation, India's best climbers will have a chance to compete alongside the world's best on home turf. The Italy based, IFSC has 86 member federations across 5 continents.
---
&nbsp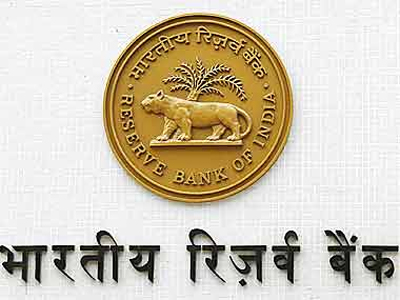 MUMBAI: Banks for the first time have been made accountable for misselling third-party products like insurance policies or mutual fund schemes. Customers can also file complaints against banks for problems with mobile and digital banking services.
The RBI on Friday said that it has widened the scope of its Banking Ombudsman Scheme 2006 to include deficiencies arising out of sale of third-party investment products by lenders. Under the amended scheme, a customer would also be able to lodge a complaint against banks for non-adherence to the RBI instructions with regard to mobile or electronic banking services.
---
&nbsp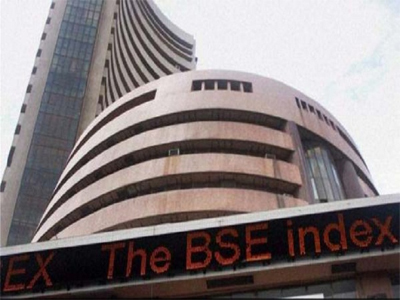 Benchmark Sensex gave up early gains to end 153 points lower at 31,138.21 on Friday while the Nifty cracked below the 9,600-mark as investors took profit ahead of a long weekend.
On a weekly basis, the Sensex gained 81.81 points, or 0.26%, while the broader Nifty shed 13.10 points, or 0.13%. Markets will remain closed on Monday on account of 'Id-ul-Fitr' (Ramzan Id).
---
Be the first person to write a business review for Air India CMD Ashwani Lohani talks straight on solving the airline's huge problems: Rome was not built in a day