Air India CMD Ashwani Lohani talks straight on solving the airline's huge problems: Rome was not built in a day
Posted on 11th January 2016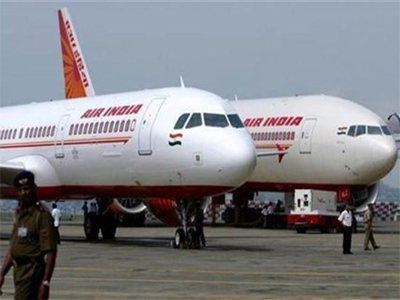 "Rome was not built in a day," quips Air India CMD Ashwani Lohani on the carrier's struggles to emerge as a good service amidst its huge debt troubles. But Lohani does not think that the airline's issues are insurmountable. In fact, he is optimistic that progress is being made in the right direction to increase the operating profit. "We are working to improve our performance. We have a lot of legacy issues, we have no magic wand to turn around things," he says.

Trashing the recent report by Flight Stats that called Air India the "third-worst" airline in the world, Lohani says, "You cannot compare a truck and a car. Comparing us with airlines that have a completely different scale of operation is unfair." Asked about how Air India plans to improve its record of 'On-time performance' (OTP), Lohani said, "OTP is just a symptom of a larger problem. We have to look at the whole airline service and improve the performance. OTP is just one the parameters that will get addressed when we are able to deal with fundamental problems. Also, OTP is just one of the parameters to judge performance of an airline," he adds. Air India has in a strongly worded letter to Flightstats questioned the intention behind the data presented in the report.

Meanwhile, Air India is in the process of hiring more pilots and will induct new aircraft this year. "We are in the process of inducting more pilots for the wide body aircraft," Lohani says adding that the airline is planning to start flying to 5 new international destinations this year. "We will start a new flight to US this year," he adds. The airline also plans to start a new Delhi-Kochi-Dubai 787 Dreamliner flight from February 1.

Asked about Air India's persistent steps to target Indian Railways, Lohani said, "We want to lure Rajdhani Express passengers away. We believe that we can offer a better deal that will not only cost a little less, but also save a lot of time." "Last time we launched the scheme targeting Rajdhani Express, we got a good response," he told FE Online, adding that it is too early to assess the response to the new 'Republic Day' scheme. "We expect the response to be better because unlike last time where we were offering tickets with a 4-hour window, we are now giving a 20 day headway to the passenger," he says.

The 'Republic Day' special offer of Air India started from January 6 and will go on for a three-month period. You can now travel from various cities at fares ranging from Rs 1080 to Rs 4730. Also, you can now check-in baggage up 50 kg on the Delhi-Mumbai and Mumbai-Delhi Boeing 747 Air India flights for free. In a new scheme, Air India has announced that passengers will be allowed to carry up to 40kg and 50kg of free check-in baggage for economy and business class passengers respectively. The step is clearly aimed at luring more passengers away from Rajdhani, since people tend to carry more luggage in trains.
Aruna Reddy creates history to win bronze at Gymnastics World Cup
Posted on 24th February 2018
NEW DELHI: Aruna Budda Reddy became the first Indian gymnast to clinch an individual medal at the Gymnastics World Cup in Melbourne by securing bronze in the women's vault. Reddy, 22, scored 13.649 to finish behind gold medallist Tjasa Kysslef of Slovania and Emily Whitehead of Australia who took silver. The other Indian woman in contention, Pranati Nayak finished sixth with a score of 13.416.
---
Rupee closes higher against US dollar on Asian cues
Posted on 24th February 2018
Mumbai: The Indian rupee strengthened against the US dollar on Friday, tracking gains in local equity markets.

The home currency ended at 64.73, up 0.50% from its previous close of 65.05. The local currency opened at 64.96 a dollar and touched a high and a low of 64.69 and 64.97, respectively.
---
Kohli to be honoured with ICC Test Championship Mace after Newlands T20
Posted on 24th February 2018
The International Cricket Council (ICC) will present the ICC Test Championship Mace to India captain Virat Kohli at the Newlands Stadium in Cape Town after the end of the third and final T20 International against South Africa on Saturday.

On behalf of the ICC, ICC Cricket Hall of Famers Sunil Gavaskar and Graeme Pollock of South Africa will make the presentation immediately after the awards ceremony for the T20I series.
---
GST e-way bill should be mandatory from April 1, suggests Sushil Modi
Posted on 24th February 2018
The GST provision requiring transporters to carry an electronic way bill or e-way bill when moving goods between states should be implemented from April 1, a group of state finance ministers recommended on Saturday.

GoM head and Bihar Deputy Chief Minister Sushil Kumar Modi said the requirement for intra-state movement of goods of more than Rs 50,000 value would be introduced in phases after assessing the response for inter-state movement.
---
47% Indians care more about smartphones than their loved ones: Study
Posted on 24th February 2018
Nearly 33 per cent of people, specially the younger generation that has grown up in a digital world, care more for their smartphones over engaging with individuals they love and India tops the list with 47 per cent, a report said on Saturday.

The study by telecommunications company Motorola, which is developed in partnership with Nancy Etcoff -- expert in 'Mind-Brain Behaviour and the Science of Happiness', from Harvard University, said: "We, as a generation, are losing control of our lives."
---
Be the first person to write a business review for Air India CMD Ashwani Lohani talks straight on solving the airline's huge problems: Rome was not built in a day