Rupee closes stronger against US dollar
Posted on 4th January 2016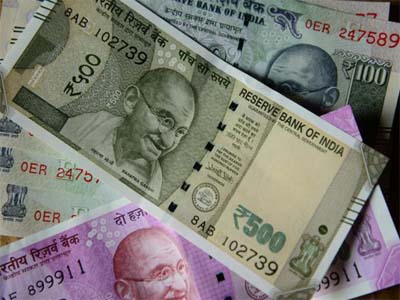 Mumbai: The Indian rupee on Wednesday gained 0.42%, most in one month, against the US dollar tracking gains in the Asian currencies markets.

The rupee closed at 68.05 per dollar—up 0.42%, its maximum gains since 6 December, from its previous close of 68.33. The home currency opened at 68.28 against the dollar. Since 1 April 2016 till date, rupee has fallen 2.5%.

Traders are cautious as it will look to US Federal Reserve meeting minutes on Wednesday and US employment figures on Friday to gauge whether the rally can gain momentum. The minutes will be closely watched for signs of any potential change in fiscal policy and any impact on the monetary policy.

India's benchmark Sensex index closed at 26,633.13 points—down 0.04% or 10.11 points from its previous close. Since 1 April till date, Sensex has gained 4.9%.

The 10-year bond yield closed at 6.382%—a level last seen on 6 December, compared to Tuesday's close of 6.445%. Bond yields and prices move in opposite directions.

So far this fiscal year, foreign institutional investors bought $1.69 billion in equity, while they sold $5.72 billion in debt.

Most of the currencies were trading higher. China Offshore spot was up 0.89%, Singapore dollar 0.53%, China renminbi 0.38%, Thai Baht 0.34%, Japanese yen 0.28%, Indonesian rupiah 0.27%, Philippines peso 0.11%. However, South Korean won was down 0.24%, Malaysian ringgit 0.08%.

The dollar index, which measures the US currency's strength against major currencies, was trading at 102.89, down 0.31% from its previous close of 103.21.
&nbsp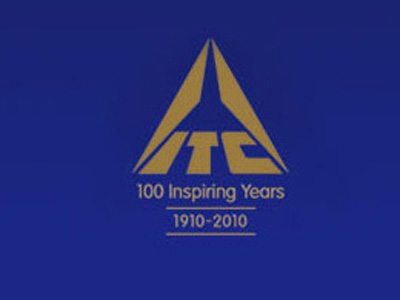 ITC hit its lifetime high of Rs 292.85, up 4% on BSE, surpasses its previous high of Rs 291.95 touched on February 7, 2017, on back of heavy volumes.
At 3:15 pm; the stock was up 3.5% at Rs 291 as compared to 0.71% rise in the S&P BSE Sensex. The trading volumes on the counter jump more than three-fold with a combined 14.2 million shares changed hands on the BSE and NSE so far.
---
&nbsp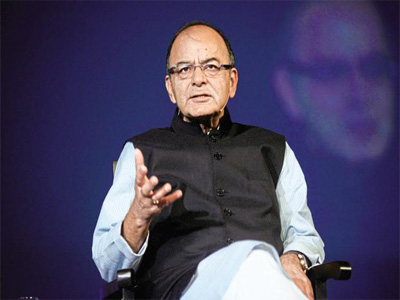 New Delhi: Finance minister Arun Jaitley on Wednesday ruled out any plan by the central government to tax agricultural income in response to suggestions to that effect in a vision document that federal policy think tank Niti Ayog circulated among chief ministers on Sunday.
A statement from finance ministry said quoting the minister that as per Constitutional allocation of powers, the central government has no jurisdiction to impose tax on farm income.
---
&nbsp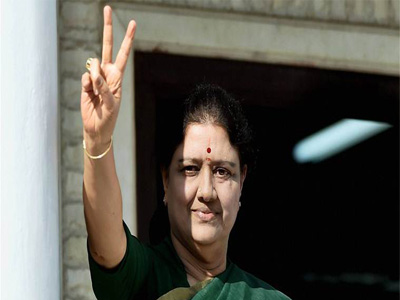 Banners featuring AIADMK General Secretary VK Sasikala were removed from the party headquarters here, a day after the rival Panneerselvam camp made such a demand to "uphold the sanctity" of the party office. The Panneerselvam camp welcomed the move, saying it was a "positive step."
The banners were removed this morning.
---
&nbsp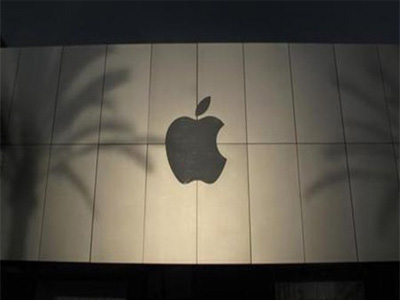 Aiming to educate communities globally, Apple will launch numerous teaching sessions in May in all its 495 stores, ranging in topics from photo and video to music, coding, art and design and more. Titled "Today at Apple", the free teaching sessions will be led by highly-trained team members, world-class artists, photographers, and musicians. The teaching sessions will cater both professional and basic level participants, Apple said in a blog post on Tuesday. "'Today at Apple' is one of the ways we're evolving our experience to better serve local customers and entrepreneurs.
---
&nbsp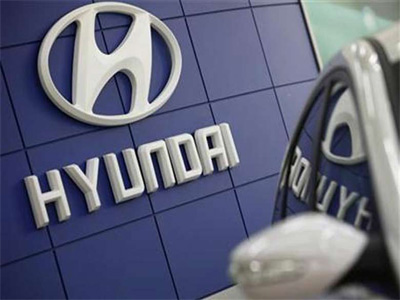 Hyundai Motor forecast a gradual earnings recovery after posting a smaller-than-expected 21 percent fall in quarterly profit as sales of higher-margin cars cushioned the impact of a U.S. recall and revenue decline in China. The forecast-beating earnings helped Hyundai shares rise 4.5 percent. The South Korean automaker's shares have been under pressure recently due to concerns about prolonged weakness in China, its biggest market, as South Korea moves ahead with its plan to deploy a U.S. anti-missile defense system despite China's opposition.
---
Be the first person to write a business review for Rupee closes stronger against US dollar