GMR Infrastructure to revise Indira Gandhi International Airport mall space auction; may build hotel
Posted on 25th November 2016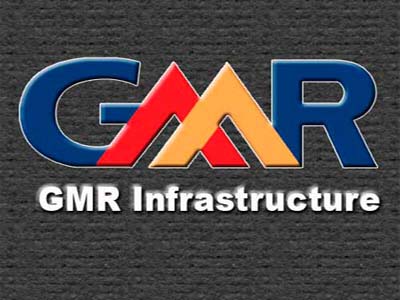 GMR Infrastructure is likely to revise its plans to auction the 2 million sq ft of mall space it has at New Delhi's Indira Gandhi International Airport as potential bidders have expressed reservations to certain clauses relating to tenure of the lease hold, people familiar with the developments told FE. Sources said that GMR Infra is now likely to develop an office complex or a hotel on the plot.

In April this year, five firms had expressed interest in the auction, including the Mumbai-based mall development companies, Phoenix Mills and K Raheja Corporation. Other bidders included Delhi-based real estate major, DLF, Bharti Land, the development arm of Bharti Realty, and private equity (PE) fund, Xander. According to sources, after an initial interest, these companies expressed their reservations regarding certain terms of the proposed contract, mainly pertaining to the tenure of the lease hold.

Two companies that had been interested parties in the auction said that the tenure, the ownership rights and the estimated cost put together made the project financially unviable for them.

The initial lease is for a tenure of 20 years, with a caveat for an extension for another 30 years. Mall developers said it will take a minimum of five years to have the mall up and running and then another few to break even. But terms surrounding the extension seems to have scuppered the deal.

GMR Infrastructure spokesperson denied any such development.

Sub-leasing is a well established and popular way of executing infrastructure and hospitality projects but it is relatively new and untested in the retail segment. So far, in the country, only one mall has been developed on a sub-leased land. What appears to have given players cold feet is the fairly large investment, an estimated Rs 2,000 crore, that is required to execute the 2 million sq ft development. Moreover, currently, most successful malls in the country are not larger than 1 million square feet and a mall twice that size is uncharted territory for developers. DLF Mall of India, which is the only one comparable to the one proposed opened only seven months back and is too new to provide meaningful evidence. The proposed mall was meant to cater to airline passengers as also to nearby residents.

Although there was no reserve price set aside for the auction, conditions mandated an upfront payment of approximately Rs 350 crore. Each party interested in the auction could tailor its own offer. Apart from construction cost, there would be periodic land and interest payments. In total, the cost of the project was estimated at almost Rs 2,000 crore. Some experts thought flexibility in milestone payments would sweeten the deal.
Trump offers to mediate on Kashmir, India rejects
Posted on 23rd July 2019
As US President Donald Trump on Monday offered to mediate between India and Pakistan on the Kashmir issue after meeting Pakistan Prime Minister Imran Khan at the White House for the first time, India rejected POTUS offer.
---
18 pc GST on flat owners paying monthly maintenance of over Rs 7,500
Posted on 23rd July 2019
New Delhi: Flat owners will have to pay GST at 18 per cent if their monthly contribution to resident welfare association (RWA) exceeds Rs 7,500, the Finance Ministry said Monday.

As per the rules, RWAs are required to collect GST on monthly subscription/contribution charged from its members if such payment is more than Rs 7,500 per flat per month and the annual turnover of RWA by way of supply of services and goods exceeds Rs 20 lakhs.
---
Sensex drops over 100 points, bank stocks drag
Posted on 23rd July 2019
Domestic equity benchmark BSE Sensex fell below the 38,000 mark, shedding nearly 100 points in early trade, on July 23 amid heavy foreign fund outflow and weak domestic cues.

The 30-share index was trading 103.50 points or 0.27% lower at 37,927.63 at 0930 hours; and the broader Nifty also fell 28.50 points or 1.25 per cent to 11,317.70.
---
---
Paytm ramps up instant loans for MSMEs, self employed; partners with Clix
Posted on 23rd July 2019
Vijay Shekhar Sharma's Paytm has ramped up its loans operations and has partnered with Clix Finance India Pvt. Ltd. to provide loans to MSMEs and self-employed people, it announced in a statement on Tuesday. Clix, a digital lending NBFC, and Paytm will now offer instant digital loans to both the customers and merchants of Paytm. The company targets "new-to-credit, self-employed, small and micro enterprises and small borrowers," who are largely underserved and face difficulties to get loans, the digital commerce company said.
---
Be the first person to write a business review for GMR Infrastructure to revise Indira Gandhi International Airport mall space auction; may build hotel