GMR Infrastructure to revise Indira Gandhi International Airport mall space auction; may build hotel
Posted on 25th November 2016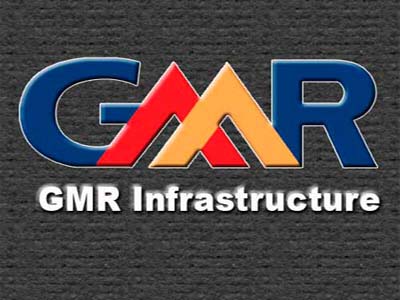 GMR Infrastructure is likely to revise its plans to auction the 2 million sq ft of mall space it has at New Delhi's Indira Gandhi International Airport as potential bidders have expressed reservations to certain clauses relating to tenure of the lease hold, people familiar with the developments told FE. Sources said that GMR Infra is now likely to develop an office complex or a hotel on the plot.

In April this year, five firms had expressed interest in the auction, including the Mumbai-based mall development companies, Phoenix Mills and K Raheja Corporation. Other bidders included Delhi-based real estate major, DLF, Bharti Land, the development arm of Bharti Realty, and private equity (PE) fund, Xander. According to sources, after an initial interest, these companies expressed their reservations regarding certain terms of the proposed contract, mainly pertaining to the tenure of the lease hold.

Two companies that had been interested parties in the auction said that the tenure, the ownership rights and the estimated cost put together made the project financially unviable for them.

The initial lease is for a tenure of 20 years, with a caveat for an extension for another 30 years. Mall developers said it will take a minimum of five years to have the mall up and running and then another few to break even. But terms surrounding the extension seems to have scuppered the deal.

GMR Infrastructure spokesperson denied any such development.

Sub-leasing is a well established and popular way of executing infrastructure and hospitality projects but it is relatively new and untested in the retail segment. So far, in the country, only one mall has been developed on a sub-leased land. What appears to have given players cold feet is the fairly large investment, an estimated Rs 2,000 crore, that is required to execute the 2 million sq ft development. Moreover, currently, most successful malls in the country are not larger than 1 million square feet and a mall twice that size is uncharted territory for developers. DLF Mall of India, which is the only one comparable to the one proposed opened only seven months back and is too new to provide meaningful evidence. The proposed mall was meant to cater to airline passengers as also to nearby residents.

Although there was no reserve price set aside for the auction, conditions mandated an upfront payment of approximately Rs 350 crore. Each party interested in the auction could tailor its own offer. Apart from construction cost, there would be periodic land and interest payments. In total, the cost of the project was estimated at almost Rs 2,000 crore. Some experts thought flexibility in milestone payments would sweeten the deal.
Coronavirus going airborne? WHO acknowledges 'emerging evidence' from 239 scientists in 32 countries
Posted on 8th July 2020
In a mildly alarming update, the World Health Organisation (WHO) on Tuesday acknowledged that there is "evidence emerging" which shows that the SARS-CoV-2 coronavirus might be spreading 'airborne', leading to a whole new timorous dimension to the raging coronavirus disease (COVID-19) pandemic outbreak.

Maria Van Kerkhove, technical lead on the COVID-19 pandemic at WHO, told a news briefing on Tuesday, We have been talking about the possibility of the airborne transmission and aerosol transmission as sone of the modes of transmission of COVID-19.
---
Telangana coronavirus update: 1,879 new cases push tally to over 27,000
Posted on 8th July 2020
The spike in the number of Covid-19 cases continued in Telangana with 1,879 new infections on Tuesday, pushing the states tally to over 27,000.

For the fourth time in five days, the state reported over 1,800 cases. With this, the total number of infections rose to 27,612.
---
Gold price slides Rs 188 to Rs 48,444 per 10 gm, silver is 48,870 per kg
Posted on 8th July 2020
Gold prices on Wednesday dropped Rs 188 to settle at Rs 48,444 per 10 gram while silver prices also plunged Rs 463 from Rs 49,333 to close at Rs 48,870 per kg, according to the Indian Bullion and Jewellers Association.

Gold jewellery prices vary across India, the second-largest consumer of the metal, due to excise duty, state taxes, and making charges.
---
US airlines reach deal on govt loans as Covid-19 threatens demand, jobs
Posted on 8th July 2020
The largest U.S. air carriers have all signed letters of intent on federal loans to help them weather the novel coronavirus, with United Airlines warning employees on Tuesday that a surge in outbreaks was hitting bookings, threatening a travel rebound and jobs.

United employees should expect to receive as soon as this week notices about potential furloughs effective Oct. 1, the airline said in a regulatory filing.
---
GMR completes stake sale in airport biz to Groupe ADP, gets Rs 4,565 cr
Posted on 8th July 2020
France's Groupe ADP has infused Rs 4,565 crore, which is the second tranche of investment, in GMR Airports Limited (GAL) to conclude its deal to purchase a total of 49 per cent shareholding in the company, said an official statement.

The GAL manages airports at Delhi and Hyderabad. On February 21, the company had announced that Groupe ADP would acquire 49 per cent stake in it for 10,780 crore.
---
Be the first person to write a business review for GMR Infrastructure to revise Indira Gandhi International Airport mall space auction; may build hotel