Make in Odisha, Nasscom conclaves to spur IT, electronics investments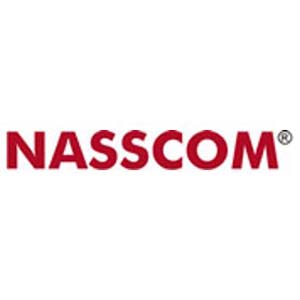 On Saturday, some formidable captains of the information technology (IT) sector will be here for the start of the National Association of Software & Services Companies (Nasscom) conclave of chief executives, a three-day affair.
It is Odisha's first attempt to host such a conference -- in fact, the first occasion when this is being held outside of a metropolitan city.
Nasscom has cut its growth forecast for the sector, to eight to 10 per cent this year, on a lower revenue expectation from top vendors such as Tata Consultancy Services (TCS) and Cognizant. This could be a pointer to the growing relevance of tier-III locations. The potential exists for smaller cities like this one to drive the next phase of growth for IT companies.
Abbas Godhrawala, executive director (advisory services), EY India, says: "Odisha provides great opportunity in terms of policies like Ease of Doing Business. Many IT companies already have delivery centres in Bhubaneshwar and this will serve as an ideal occasion to explore IT opportunities in Odisha, with the state government's support."
Nasscom president R Chandrashekhar credits Bhubaneswar's choice to its growing appeal in IT and backing from the state. "We normally have this (Nasscom conclave) at different locations each year, to spread the message of the industry's potential and progress. We do that all across the country. Bhubaneswar is the capital of one of the states which has actually evinced a lot of interest in the sector. It is not a question of saturation but each city offers different combinations of talent, cost, infrastructure and so on. As the industry grows bigger and bigger, it is important to look at all these options. Bhubaneswar is certainly a good option," he said.
The event is expected to see Rishad Premji, chief strategy officer and member of the board at Wipro; C P Gurnani, managing director and chief executive officer of Tech Mahindra; Pravin Rao, chief operating officer and member of the board at Infosys; Debjani Ghosh, managing director (South Asia) at Intel Corporation; Dinesh Malkani, president (India & Saarc), Cisco; Neelam Dhawan, managing director, HP India and Rajendra S Pawar, chairman and co-founder of NIIT.
Apart from TCS, Wipro, Infosys and Tech Mahindra, this city is also home to mid-tier entity Mindtree's global delivery centre. Plus, the count of mid-sized IT companies is growing, with the availability of good infrastructure in the form of office space and an enabling start-up system, helped by the government's policy interventions.
DLF's Cybercity project in the city has created 500,000 sq ft of office space for mid-level companies. In the first tower block created, a little more than 200 companies have booked space, gearing to start operations.
IT and ESDM (electronics system design and manufacturing) is listed as one of the five thrust sectors by the state government in its industrial policy statement of 2015. The state's policy on the sector of 2014, coupled with a suite of incentives for ESDM investors, make it a favoured destination, says a report by consultancy KPMG.
Odisha is eyeing a gross annual ICT (information-communications-tech) turnover of $4 billion (Rs 27,400 crore), with direct employment potential for 60,000 professionals, by 2020. The state says it is poised to attract Rs 5,000 crore in investments in the IT and ESDM sectors in the next five years.
Next to the Nasscom conclave is the 'Make in Odisha' meet, the state's biggest showpiece event for investments, between November 30 and December 2. This event has been preceded by roadshows in Delhi, Kolkata, Pune and Visakhapatnam, and a Global Investors' summit in Bengaluru. As the state's focus shifts from resource-based growth to smokeless industries, the IT & electronics sectors get a favourable billing.
An electronics manufacturing cluster is being developed on 216 acres on Bhubaneswar's periphery. Leading electronics manufacturers from Taiwan have shown interest in erecting their units in this park. Also, the government is looking to accommodate electronics investors at surplus land available at the industrial park at Gopalpur, off the coast of south Odisha. Here, Tata Steel is the anchor tenant.
Investors in electronics manufacturing committing Rs 200 crore and offering an employment potential for at least 500 at the time of production can get 25 per cent subsidy, subject to a ceiling of Rs 50 crore. The state is also offering an interest subvention of five per cent on projects financed by public sector banks.