Troubled times: Nasscom revises IT growth forecast downwards to 8-10%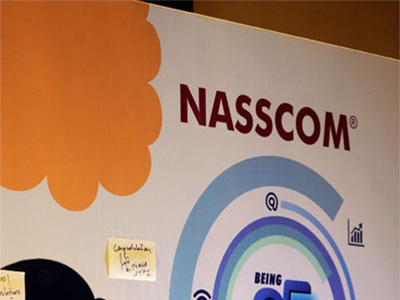 Nasscom (National Association of Software and Services Companies), the country's software lobby, has revised its growth forecast downwards to 8-10% this year after its biggest members such as Tata Consultancy Services, Wipro, Cognizant and Infosys struggle to grow faster due to an uncertain environment.
In April, Nasscom projected the $108-billion export-focused software and back offices industry to grow 10-12% this year.
Indian firms are witnessing growth from clients in newer areas such as adoption of automation, cloud and digital technologies, but this has not been able to offset the drastic dip in volume in traditional information technology (IT) services. Both Infosys and Cognizant have cut their annual revenue forecast, for these reasons, while Wipro has forecast flat growth.
Nasscom says the industry has been impacted due to short-term factors and growth would return over the next few months.
India's IT industry would also face challenges if US President-elect Donald Trump implements his anti-immigration plan, pushing firms to hire locally and put pressure on their margins.
"Indian IT sector must now brace for further troubled times ahead. The sector was already battling both cyclical challenges (due to changes and shifts in financial services, healthcare verticals) as well as secular challenges (i.e., cloud shift, automation, pricing pressure, insourcing) impacting revenue growth. A sub 10% growth for FY17 is certain," Arup Roy, Research Director, Gartner said in a statement on November 9.