UltraTech considers buying stake in Kenya's ARM Cement: report
Posted on 12th January 2016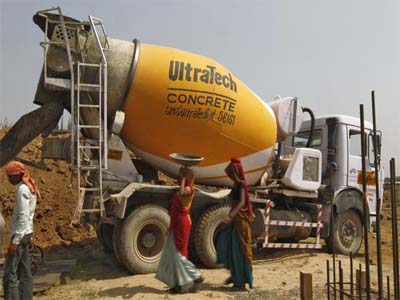 Nairobi/Mumbai: UltraTech Cement Ltd, backed by K.M. Birla, may buy a controlling stake in ARM Cement Ltd of Kenya, a Nairobi-based newspaper reported.

ARM announced on 23 December it's in talks with an unidentified institutional investor about a $125 million investment. Chief executive officer Pradeep Paunrana declined to comment on Tuesday when Bloomberg called him, citing regulatory compliance.

Pragnya Ram, a spokeswoman for the Aditya Birla Group that controls UltraTech, didn't immediately respond to an e-mail and a text message seeking comment.
Facebook brings India on par with Menlo Park
Posted on 17th January 2019
Mumbai: Facebook, in a major overhaul of business structure, has carved out India as a separate region with a six-member board that will be treated on a par with the one at its Menlo Park headquarters in the US.

The India board will also be the first such for Facebook in any of its markets outside of the US. The local office will also report directly to Menlo Park and will no longer be part of Facebook's Asia Pacific operations.
---
Larsen & Toubro Infotech acquires Ruletronics for $7.48 million
Posted on 17th January 2019
IT midcap and digital solutions company Larsen & Toubro Infotech (LTI) announced the acquisition of Ruletronics, a pure-play Pega consulting and implementation company with offices in the UK, USA, and India for $7.48 million.

The acquisition will strengthen LTI's rapidly growing digital business with a suite of capabilities in Pega implementation space around establishing BPM Roadmap & Strategy, Customer Services, RPA and Decisioning.
---
Axis Bank hits record high; rallies 12% in two weeks
Posted on 8th January 2019
Shares of Axis Bank hit a record high of Rs 679 per share, up 2 per cent on the BSE, on expectations of a strong recovery in earnings, due to lower provisioning. The stock surpassed its previous high of Rs 677 recorded on September 10, 2018, in intra-day trade.

In the past two weeks, Axis Bank has outperformed the market by surging 12 per cent, as compared to a 3 per cent rise in the S&P BSE Sensex.
---
BHEL to set up electric vehicle charging stations on Delhi-Chandigarh highway
Posted on 17th January 2019
New Delhi: State-owned Bharat Heavy Electricals Ltd (BHEL) on Thursday said it will set up a network of solar-based electric vehicle chargers (SEVC) on the Delhi-Chandigarh highway.

"The establishment of EV chargers at regular intervals over the entire 250 km stretch between Delhi and Chandigarh would allay range-anxiety among the electric vehicle users and bolster their confidence for inter-city travel," the company said in a statement.
---
Amazon lists over 1,000 job openings in Hyderabad, Bangalore despite new e-commerce rules
Posted on 17th January 2019
New Delhi: Undeterred by India's revised e-commerce policy that kicks off from next month, Amazon has not stopped hiring engineers and managers in India. An analysis of job listings on Amazon shows the e-commerce giant has more than 1,400 vacancies in India. In Bangalore and Hyderabad, there are over 1,000 open positions with software engineers being the most in demand.
---
Be the first person to write a business review for UltraTech considers buying stake in Kenya's ARM Cement: report