UltraTech considers buying stake in Kenya's ARM Cement: report
Posted on 12th January 2016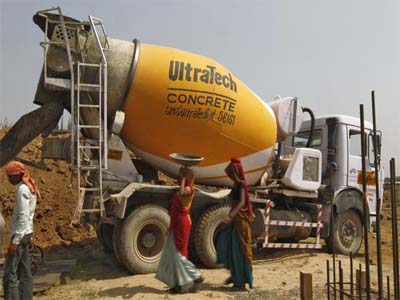 Nairobi/Mumbai: UltraTech Cement Ltd, backed by K.M. Birla, may buy a controlling stake in ARM Cement Ltd of Kenya, a Nairobi-based newspaper reported.

ARM announced on 23 December it's in talks with an unidentified institutional investor about a $125 million investment. Chief executive officer Pradeep Paunrana declined to comment on Tuesday when Bloomberg called him, citing regulatory compliance.

Pragnya Ram, a spokeswoman for the Aditya Birla Group that controls UltraTech, didn't immediately respond to an e-mail and a text message seeking comment.
Suresh Kumar assumes additional charge as Coal India CMD
Posted on 23rd April 2018
New Delhi: Senior bureaucrat Suresh Kumar on Monday assumed the additional charge as chairman and managing director (CMD) of state-owned Coal India Ltd.

Kumar, additional secretary with the coal ministry, has taken over from Central Coalfields Ltd CMD Gopal Singh, who was appointed as interim chairman of the world's largest coal miner in September last year.
---
Volvo S90 Ambience Concept: A three-seat saloon that connects to three senses including smell!
Posted on 23rd April 2018
Volvo Cars has revealed its S90 Ambience Concept which comes with an industry-first sensory experience that synchronises visuals, sound and scent. The S90 Ambience Concept, making its public debut at the Beijing Auto Show in China, is based on Volvo's top-of-the-line S90 Excellence three-seater executive saloon and focuses on chauffeured passengers in the rear seat.
---
Xi Jinping, Narendra Modi to discuss US' 'protectionist' trade policy, 'unprecedented' developments
Posted on 23rd April 2018
China on Monday said the "protectionist" trade policy of the US and the "unprecedented" changes in the world order in the past 100 years will be discussed by Chinese President Xi Jinping and Indian Prime Minister Narendra Modi at their two-day summit this week. A day after the big announcement of Modi-Xi's informal meet in China's central city Wuhan on April 27-28, Beijing said the outcome of the meeting will be "positive".
---
Google CEO Sundar Pichai to cash in $380 million share award
Posted on 23rd April 2018
It's about to rain money on Google CEO Sundar Pichai this week. According to a Bloomberg report, Pichai on Wednesday would be cash in an award of 353,939 restricted shares, which he received before a promotion in 2014 will vest.

The Bloomberg data further showed that at the end of last week, the grant was worth about $380 million, making it one of the biggest single payouts to a public firm official lately.
---
After RBI, Raghuram Rajan to work for Bank of England?
Posted on 23rd April 2018
Former governor of the Reserve Bank of India, Raghuram Rajan as been named as one of the contenders for the top job of the UK's central bank. The leading Financial daily, Financial Times has named Raghuram Rajan as someone who might replace Mark Carney, he current governor of Bank of England.
---
Be the first person to write a business review for UltraTech considers buying stake in Kenya's ARM Cement: report