UltraTech considers buying stake in Kenya's ARM Cement: report
Posted on 12th January 2016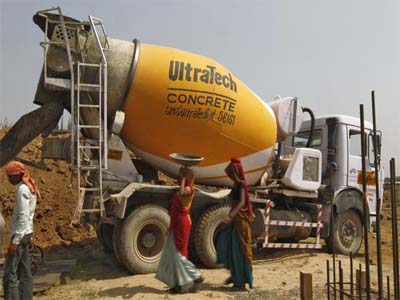 Nairobi/Mumbai: UltraTech Cement Ltd, backed by K.M. Birla, may buy a controlling stake in ARM Cement Ltd of Kenya, a Nairobi-based newspaper reported.

ARM announced on 23 December it's in talks with an unidentified institutional investor about a $125 million investment. Chief executive officer Pradeep Paunrana declined to comment on Tuesday when Bloomberg called him, citing regulatory compliance.

Pragnya Ram, a spokeswoman for the Aditya Birla Group that controls UltraTech, didn't immediately respond to an e-mail and a text message seeking comment.
SEBI ORDERS ATTACHMENT OF BANK, DEMAT AC/S OF EXELON INFRA, 3 DIRECTORS
Posted on 19th July 2018
Markets regulator Sebi has ordered the attachment of bank and demat accounts as well as mutual fund holdings of Exelon Infrastructure and its three directors to recover dues of over Rs 46 lakh. In four separate but similarly worded orders dated July 12, the regulator said the four entities have not made payment of the dues within the stipulated time and there is sufficient reason to believe that they may dispose of the proceeds and securities in the respective bank and demat accounts.
---
IOC adds 7 medal events to 2022 Beijing Winter Games
Posted on 19th July 2018
Planning for its next three Olympic Games, the International Olympic Committee (IOC) has added seven medal events to the 2022 Beijing Winter Games, published a 2020 Tokyo Olympics schedule with no agreement on when to race swimming finals, and set a timetable to add new sports to the 2024 Paris Olympics.
---
Android access: EU levies $5-billion fine on Google
Posted on 19th July 2018
Google received a record €4.3-billion ($5 billion) antitrust fine from the European Union and was ordered to change the way it puts search and web browser apps on Android mobile devices, reports Bloomberg. More significantly, Google was given 90 days to stop what the EU said were "illegal practices" on contracts with handset manufacturers that push Google services in front of users.
---
Ashok Leyland slumps 14% on demand worries
Posted on 19th July 2018
Shares of Ashok Leyland on Wednesday slumped nearly 14% as analysts expressed concerns over demand uncertainty and high competition after the government brought in new axle norms for load carrying capacity.

The stock plunged 13.93% to settle at Rs 110.60 on BSE. During the day, it tanked 14.90% to Rs 109.35.
---
Nifty Smallcap sinks 22.8%, loses Rs 1.3 lakh cr in m-cap
Posted on 19th July 2018
The Nifty Smallcap Index has lost nearly a quarter of its value in 2018 so far, leaving investors with fairly large losses. While the index has yielded a negative return only once in the last six years through 2017, its 22.8% plunge this year is the biggest since 2011.
---
Be the first person to write a business review for UltraTech considers buying stake in Kenya's ARM Cement: report