Signature Global makes healthy debut in weak market, lists at 16% premium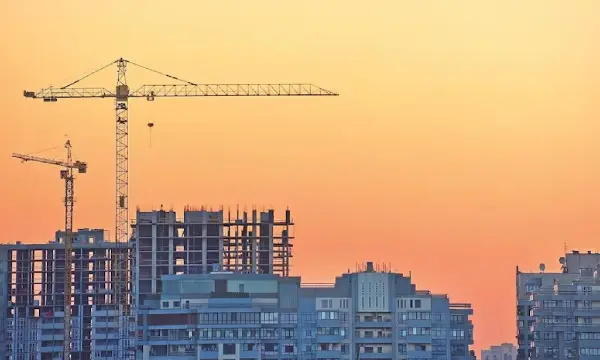 Shares of real estate firm Signature Global (India) made a good market debut on Wednesday, listing at Rs 445 on the BSE, a 16 per cent premium over its issue price of Rs 385 per share.

Post listing, the stock hit a high of Rs 451.10 and a low of Rs 444.10 in the intraday trade till 10:02 AM. By comparison, the S&P BSE Sensex was down 0.5 per cent at 65,621.

Signature Global was the largest real estate development company in the Delhi NCR region, in the affordable and lower mid segment housing, in terms of units supplied (in the below Rs 80 lakh price category) between 2020 and the three months ended March 31, 2023, with a market share of 19 per cent.

The company has strategically focused on the Affordable Housing (AH) segment (below Rs 40 lakh price category) and the Middle Income Housing (MH) segment (between Rs 40 lakh to Rs 25 lakh private category) through Government of India (GoI) and state government policies. The state government of Haryana under its various policies allows development of AH and MH.

According to Shivani Nyati, Head of Wealth, Swastika Investmart, "Signature Global has strong brand recognition, and a large land bank. It is also well-positioned to benefit from the growing demand for affordable housing in India. However, the company has a loss-making history and faces concentration risk. The company is also facing stiff competition from other real estate developers".

Meanwhile, the Rs 730-crore IPO was well received by investors and was subscribed 12.5 times. The portion for qualified institutional buyers (QIB) was subscribed 13.37 times, non-institutional investors subscribed 14.24 times, and the category for retail individual investors (RIIs) got 7.7 times subscription.

The company plans to utilise the proceeds from the fresh issuance mainly for debt reduction and business expansion, and for inorganic growth through land acquisitions, and general corporate purposes, according to the company's red herring prospectus (RHP).

"Favourable policies of the Haryana government focused on affordable housing and income and group housing, together with incentives provided to real estate developers, makes Gurugram an attractive market for real estate development. This presents an opportunity for Signature Global to grow its market share. The company intends to leverage its brand, experience in construction, extensive regulatory experience and market insights to consolidate its leadership position in Gurugram, Haryana," Ventura Securities said in a IPO note.

Signature Global, however, has been reporting losses even if the projects are operating at profitable level. At the operating level, although, Signature Global turned profitable in FY23.

The management is hopeful of turning the business profitable over short to medium term. The company's business relies majorly on residential sales (~89 per cent units sold). As per reports, the supply is under indexed vs the surging demand (absorption) in the region where the company operates. Further, the brand recognition earned through fast-paced execution with value offerings bodes well future growth," analysts at Indsec Securities and Finance said.