Misfiring of BrahMos missile into Pak cost India Rs 24 cr: Centre tells HC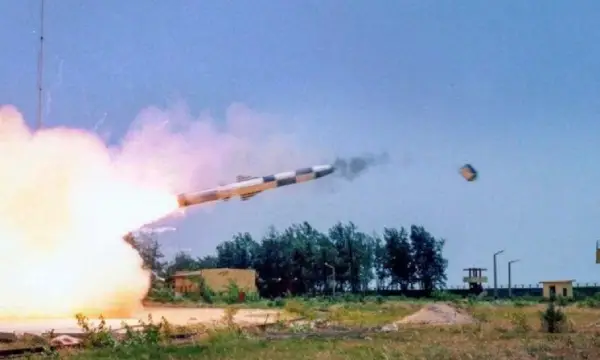 The Centre on Monday justified the dismissal of three Indian Air Force (IAF) officers for gross negligence, informing the Delhi High Court that the misfiring of a BrahMos combat missile into Pakistan last year harmed the country's relationship and cost the state exchequer Rs 24 crore, the Hindustan Times (HT) reported.

The Centre, in a brief affidavit, opposed a petition filed by Wing Commander Abhinav Sharma against his termination from service, the report said.

The affidavit stated that the trial of three IAF officers was inexpedient, while the international community was eager to learn important practical details about the missile launch.

"Considering the sensitive nature of the subject matter having widespread ramifications for the security of the State, a conscious and considered decision was taken in good faith to terminate the service of the petitioner under the President's pleasure clause. Such a decision has been taken in the Indian Air Force after 23 years as facts and circumstances of the case warranted such action," the Centre was quoted as saying by HT.

In addition, the petitioner challenged the termination order issued under Section 18 of the Air Force Act, of 1950. He was posted as an engineering officer when the incident occurred.

The Centre also defended the termination order of IAF officers, claiming that the decision was motivated by public interest and not malice.

It added that the petitioner was given ample opportunity to present his case and was given great latitude in this regard.

On March 9, last year, India fired a BrahMos missile into Pakistan by mistake, resulting in an unprecedented incident.

On March 11, two days after the unintentional launch, India attributed the incident to a technical malfunction during routine maintenance.

Defence Minister Rajnath Singh also stated that the standard operating procedures (SOPs) for such systems' "operations, maintenance, and inspection" were being reviewed.

While Pakistan protested the "unprovoked violation of its airspace by a supersonic flying object of Indian origin," neither side used an aggressive or escalatory tone.

Six months later, on August 23, three IAF officers were fired after a court of inquiry found them guilty of violating SOPs. On March 1, Wing Commander Sharma moved a court, challenging this decision.

On the last date, additional solicitor general (ASG) Chetan Sharma, for the Centre, told the court that the accidental firing embarrassed India in front of the international community and could have led to a warlike situation between the two neighbouring countries.

ASG Sharma stated that the petitioner was gainfully employed with a multinational company and was paid well and that he approached the court more than six months after his termination order was issued.

The court, however, served notices on Sharma's petition to the Ministry of Defence (MoD), the Chief of Air Staff, and others, seeking a detailed response within six weeks.