Zee Entertainment hits 52-week low, down 2% on weak March quarter earnings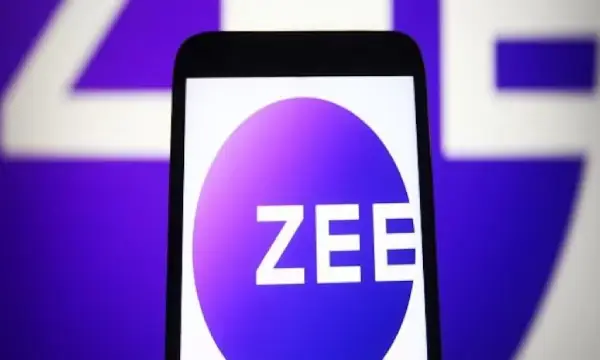 Shares of Zee Entertainment Enterprises (ZEE) hit a 52-week low of Rs 175.80, down 2 per cent on the BSE in Friday's intra-day trade after the media major reported a weak operating performance with earnings before interest, tax, depreciation and amortisation (Ebitda) down 70 per cent year-on-year (YoY) and 58.5 per cent quarter-on-quarter at Rs 151.70 crore in March quarter (Q4FY23). Ebitda margin declined to 7.2 per cent from 17.4 per cent in previous quarter and 21.8 per cent in a year ago quarter.

The advertisement revenues declined (amid weak ad spends), higher movie content and Zee5 costs impacted margins and one-off charges further exacerbating the bottomline pain.

The stock fell below its previous low of Rs 176.60, touched on February 27, 2023. At 09:24 AM; the stock had erased early losses and quoted 1 per cent higher at Rs 180.50. In comparison, the S&P BSE Sensex was up 0.10 per cent at 61,938.

ZEE posted a consolidated net loss of Rs 196 crore for Q4FY23, against a profit of Rs 182 crore a year ago. The company reported an exceptional loss of Rs 89.90 crore comprising Rs 62 crore towards employee and legal expenses pertaining to the proposed Scheme of Arrangement.

Operating revenue during the quarter was down 9 per cent YoY and flat QoQ at Rs 2,112 crore. The ad revenues declined 10.2 per cent YoY to Rs 1,006 crore, with domestic ad decline of 10.2 per cent YoY.
ICICI Securities said the advertisement revenues have declined owing to weak ad spending by key segment (FMCG), impact of exit from free to air and pullout from few cable networks amid NTO 3 (New Tariff Order) standoff in February for couple of weeks.

The performance was weak on all fronts. Going ahead, market share recovery in Marathi/Tamil along with flagship Hindi channels (important for ad growth) where relative performance has been muted, will be the key monitorable. Likely merger consummation, remain key triggers (NCLAT meeting slated for May 26 for the company's appeal), the brokerage firm said in a note.

Continued weakness in ad revenue due to inflationary environment, especially in the FMCG segment, continues to dampen the revenue visibility of the segment. The same is, however, is likely to pick-up from H2FY24, according to Motilal Oswal Financial Services (MOFSL).

The brokerage firm has cut its FY24 earnings estimate by 16 per cent led by continued investments in both digital and linear content and a weak revenue outlook in near future. MOFSL, however, maintain its FY25E earnings.

The stock trades at attractive valuation of 15x FY25E P/E. This is much below its historic multiples of 25-30x about three years back. The potential re-rating will be governed by recovery in the ad market, and completion of the Sony merger deal, given the strong market position of the merged entity and the growth opportunity ahead, the brokerage firm said.