Union Budget 2023: Railways capital outlay at all-time high of Rs 2.4 trn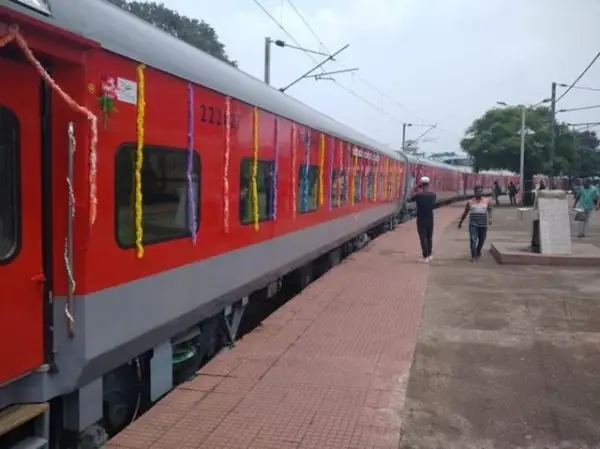 Finance minister Nirmala Sitharaman lined up a record allocation for Indian Railways in her budget on Wednesday, at Rs 2.4 trillion, as the national transporter is looking for massive infrastructure expansion in coming years ahead.

During last year's Budget, Sitharaman had allocated Rs 1,40,367.13 crore for the rail sector. "This is the highest ever outlay in the history of railways, almost nine times the outlay made in 2013-14," the finance minister said.

The Indian Railways is set to build at least 500 Vande Bharat Express trains, achieve 100 per cent electrification and sterr an ambitious station redevelopment plan. In addition to the much-hyped Vande Bharat Express, Railways has also lined up plans to refurbish coaches of premier trains such as Rajdhani, Shatabdi, Duronto, Humsafar and Tejas.

Focussing on clean energy, the Indian Railways is also looking to come up with 35 hydrogen-fuel based trains. Similarly, the manufacturing of 4,500 newly designed automobile carrier coaches with side entry, 5,000 LHB coaches and 58,000 wagons are also expected to get a push.

Railways will also be investing heavily on initiatives like the Gati Shakti Multimodal Cargo Terminal, Mumbai-Ahmedabad High-speed Rail Project and Dedicated Freight Corridor Project among others. The government's plan on Vande Bharat trains is to launch at least 75 trains by August 2023. On the other hand, bids flor 200 Vande Bharat sleeper trains are also expected to be awarded soon. Though India had a separate railway budget, it was merged with the main Budget in 2016 by the Narendra Modi government.

The Economic Survey 2023 too stressed on the importance of Vande Bharat trains in India's future rail sector. "Semi high-speed self-propelled Vande Bharat Trainsets were manufactured by Integral Coach Factory, Chennai, with indigenous efforts. These trains have ultra-modern features like quick acceleration, substantial reduction in travel time, having maximum speed of 160 kmph, on-board infotainment and Global Positioning System (GPS) based passenger information system, etc," the Survey said.

Railways is also likely to come out soon with a mega order for about 50,000 wagons worth Rs 23,000 crore.