Covid-19 crisis: Indiabulls sacks over 2,000 employees to control expenses
Posted on 21st May 2020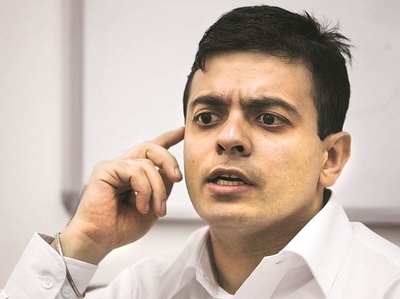 Indiabulls Group has asked over 2,000, of its total of 26,000 employees, to leave as an outcome of performance review at the end of financial year 2019-20.

Though the company said the attrition was in line with the process it follows every year (of 10-15 per cent attrition after performance reviews), its employees have a different story to tell. Scores of employees took to social media to express disappointment and said they were asked to resign over WhatsApp calls. On Twitter, some said they had been asked to resign by May 31 and that there was no severance package and salary would be paid only for May.

An employee, working for Indiabulls Consumer Finance and based out of Nagpur, said their manager asked a few to resign by May 31, as the company was facing financial issues. At least 50 per cent of the staff of the said branch has been asked to go. The employee said they were asked to leave as they could not generate business during the period of the lockdown. These facts could not be independently verified by Business Standard.

Gagan Banga, vice-chairman and chief executive officer, Indiabulls Housing Finance, reiterated that the staff had not been asked to leave due to lack of business and it was a routine process.

Banga said the operating cost of the company is Rs 30-33 crore per month, whereas the interest cost is approximately Rs 650 crore. "So, the focus now is to manage interest expense, which is a far bigger cost element than spending on salaries. The cost to income ratio is 12.5 per cent," he said.
The company is not looking to add to its workforce now but it may look at hiring again in the second half of FY21 after things normalise.

The company has not made any sanctions or disbursements in the past two months. While they have reopened branches in green zones, they are preparing to reopen the ones in orange zones.
Some tweets also claimed the company had asked employees to convince customers not to opt for moratoriums. The Reserve Bank of India had asked all finance companies to allow a moratorium of three months on term loans.

Banga said almost 50 per cent (by value terms) opted for moratorium in the retail segment of their book, and almost 70 per cent opted for moratorium in the wholesale segment.
Gold prices slump to Rs 48,900 per 10 gm, Silver rallying at Rs 51,950 a kg
Posted on 11th July 2020
Gold prices on Saturday fell to Rs 48,900 from Rs 49,100 per 10 gram, while silver climbed to Rs 51,950 from Rs 51,900 per kilogram, according to Good Returns website.

Gold jewellery prices vary across India, the second-largest consumer of the metal, due to excise duty, state taxes, and making charges.
---
Facebook plans to ban political ads before US Presidential election: Report
Posted on 11th July 2020
Facing intense criticism from all quarters, Facebook is planning to ban political ads on its platform like Twitter does as the US inches closer towards the presidential election in November, the media reported on Saturday.

According to a report in CNN Business citing sources, the potential ban on political ads to reduce the spread of disinformation has been under consideration since last fall.
---
RIL closes four Jio stake sale deals, receives Rs 30,062 cr from investors
Posted on 11th July 2020
After Facebook Inc, Reliance Industries has closed deals to sell a minority stake in its digital arm to four other investors, receiving a total of over Rs 30,062 crore.

In a regulatory filing, Reliance said it has closed the sale of 6.13 per cent stake in Jio Platforms with L Catterton, The Public Investment Fund, Silver Lake and General Atlantic.
---
Kolkata: Eden Gardens to be used as COVID-19 quarantine facility for police personnel
Posted on 11th July 2020
Kolkata Police can now use the galleries of Eden Gardens stadium as a makeshift quarantine facility, the Cricket Association of Bengal (CAB) on Friday said.

A meeting at Kolkata Police Headquarter, Lal Bazaar, took place at the Chamber of Special Commissioner Jawed Shamim. It was attended by CAB president Avishek Dalmiya.
---
India sees 27,114 new coronavirus cases, tally crosses 8 lakh-mark
Posted on 11th July 2020
In another highest single-day spike of coronavirus cases, India on Saturday reported 27,114 new cases in the last 24 hours. As many as 519 deaths were reported during this period.

With this, the country's total count has crossed the eight lakh-mark.

The total number of positive cases in the country stands at 8,20,916, including 2,83,407 active cases, 5,15,386 cured/discharged/migrated and 22,123 deaths, according to the Ministry of Health and Family Welfare.
---
Be the first person to write a business review for Covid-19 crisis: Indiabulls sacks over 2,000 employees to control expenses