PC Jeweller hits all-time low as CRISIL downgrade ratings to default grade
Posted on 10th December 2019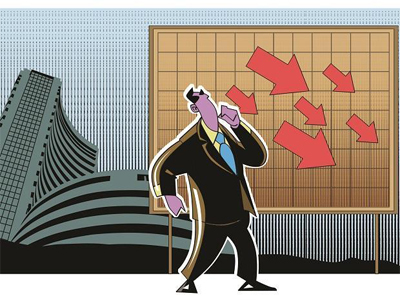 Shares of PC Jeweller continued to trade under pressure and slipped 5 per cent to hit a fresh all-time low level of Rs 23.50 on the BSE on Tuesday after rating agency CRISIL downgraded its long-term and short-term ratings to the company's bank loan facilities to CRISIL D. The instruments with this rating are in default or are expected to be in default soon, as per the rating agency.
The jewellery company's stock has thus fallen below its previous low of Rs 24.15 touched on August 23, 2019. In the past four trading days, it slipped 16 per cent, as compared to a 1 per cent decline in the S&P BSE Sensex.

As per the rating rationale, the downgrade in the rating factors in the instances of development of Letter of Credits (LC) and overutilization in working capital limits for more than 30 days. The same is reflective of the fact that the liquidity profile of the group has deteriorated in past few months on account of cash flow mismatches.

"The ratings reflect instances of LC devolvement and overutilization in working capital limits, large working capital requirement and the risk of unfavourable regulatory changes. These weaknesses are partially offset by PCJ group's strong market position in manufacturing and retailing gold and diamond jewellery and the above-average capital structure," CRISIL said in press release dated December 6, 2019.

The company however, clarifies that Indian jewellery demand during Q2 at 101.6 tonnes was almost a third lower year-on-year due to weaker consumer sentiments and there was a decline of nearly 51 per cent in Indian bullion imports on quarter-on-quarter basis.

The situation has, however, changed with the onset of festive season from October, 2019 onwards. The cash flows have started and the company, by the end of November, has adjusted 90 per cent of the devolved Standby Letter of Credits (SBLCs). There is no further invocation of any SBLC, the firm said.

PC Jeweller's share price has tanked 86 per cent from its 52-week high level of Rs 168 touched on April 18, 2019. In comparison, the Sensex was up 3 per cent during the same period.
Adani Gas crashes 14% on report of gas regulator's notice on non-disclosure
Posted on 24th January 2020

Shares of Adani Gas slipped 14 per cent to Rs 148 on the BSE in Friday's session on reports that Petroleum and Natural Gas Regulatory Board of India (PNGRB) has sent a notice to the company for failing to disclose crucial information regarding a scheme of arrangement with Adani Enterprises.

According to the report by TV channel CNBC Awaaz, Adani Gas has bid for gas projects using networth calculations of Adani Enterprises and that the company's shareholding changes and restructuring violated city gas distribution regulations.
---
Shiv Sena questions Centre on democracy ranking drop, economic woes
Posted on 24th January 2020

The Shiv Sena on Friday said there have been attempts to muzzle dissenting voices and this is one of the reasons for India slipping in the 2019 Democracy Index's global ranking. An editorial in Sena mouthpiece Saamana said a slowdown in economy gives rise to unrest and instability, and this was getting reflected in the prevailing situation in the country.

Now (after an economic slowdown) there is a slide in (India's) global democracy index ranking, the Marathi daily said.
---
---
Judge who issued death warrants against Nirbhaya rapists transferred to Supreme Court registry
Posted on 24th January 2020

A Delhi court judge who issued death warrants for all four convicts in Nirbhaya case has been transferred to the Supreme court registry.

Judge Satish Arora has been appointed as additional registrar in the Supreme Court on a deputation for a year.

Satish Arora had been hearing the petition of parents of Nirbhaya seeking to expedite the process of execution.
---
Companies announce clinical trials for vaccine against China virus
Posted on 24th January 2020

Clinical trials for a vaccine against the new virus sweeping China could be carried out in the summer, the head of an anti-epidemic coalition said on Thursday, as different companies announced research into the disease.

We can announce that we have three partnerships to develop vaccines against the novel coronavirus, Richard Hatchett, chief executive of the Coalition for Epidemic Preparedness Innovations (CEPI), said in Davos.
---
Be the first person to write a business review for PC Jeweller hits all-time low as CRISIL downgrade ratings to default grade