Growth of world cities to decline in 2020-21 amid global slump: Research
Posted on 6th December 2019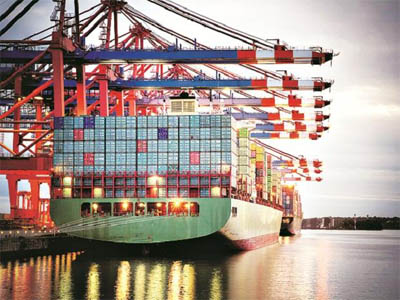 The blockbuster growth in the world's major cities in recent years will slow sharply in 2020 and 2021 as the global trade slowdown takes its toll, according to new research.

Nine of the top 10 biggest global cities will slow next year, with the stars of the US Silicon Valley showing the most dramatic signs of slamming on the brakes, Oxford Economics researchers found in a report provided to AFP.

Looking further ahead, while China's metropolitan areas have borne the brunt of the trade conflict, they will bump US cities out of the top 10, the latest annual Global Cities Outlook said.

"The current slowdown in the global economy is impacting on the world's major cities," the report said.

"Of the top 900, we expect that just under two-thirds, 586, will experience slower growth in 2020-21 than in the past five years."

And Richard Holt, head of Oxford's Global Cities Research team, said the trade war's impact and slowing commerce overall goes beyond manufacturing.

Many cities are hit indirectly because "anytime anyone does a trade deal... there's a good chance an insurance deal will be done related to that in either New York or London," Holt told AFP.

"It's a combination of China slowing down for its own reasons and the trade war, and in the short-term the problem in European manufacturing, and in particular the German car industry, are all coming together simultaneously," Holt said.

Some cities, such as Munich and Beijing, are cooling due to domestic economic factors.

London is the lone top-10 city expected to post a modest improvement, after falling sharply due to Brexit concerns.

The report projects it will recover slightly to 2.1 per cent a year in 2020-21 "from its sub-standard growth of 1.5 per cent a year in 2018-19."

Most of the cities are tracking growth rates of their national economies, and Oxford economists use country-level GDP to calculate city growth rates, while factoring in demographics and other issues particular to each municipality.
Oxford projects the US economic growth to slow to 1.6 per cent next year, and 1.8 per cent in 2021, while China dips to 5.7 per cent and 5.6 percent, and the UK to 1.0 and 1.9 per cent.

American high tech cities, which have outstripped US growth in recent years, will be the hardest hit by the cooling expansion.

San Jose will see its growth rate cut in half in coming years from 8.6 per cent in 2017 to 3.2 percent in 2020, the report projects.

However, for Silicon Valley, the issues go beyond the global trade war. Rising housing prices have pushed up wages and made other areas such as Austin and Portland more attractive.

In Asia, China's largest four metropolitan areas (Shenzhen, Beijing, Guangzhou and Shanghai) grew by more than 10 per cent a year in the past decade, but growth rates will slow to around six per cent in the next two years.

India's booming cities remain at the top of the heap, with the fastest growth rates on the globe, but they are also much smaller than other major cities.

Looking ahead to 2035, six of the current cities in the top 10 by GDP will still be there, and the top four -- New York, Tokyo, Los Angeles, and London -- will all retain their places, the report says.

But Shanghai, Beijing, Guangzhou and Shenzhen will knock out Osaka, San Francisco, Dallas and Washington, although all will stay within the top 16.
'No desire for any post': Sachin Pilot calls truce after meeting with Gandhis, says wanted self-respect to remain intact
Posted on 11th August 2020
Former Rajasthan Deputy Chief Minister Sachin Pilot on Monday called truce with the Congress party after a month of high-pitched political drama that also played in the High Court and the Supreme Court. Pilot, who was sacked as deputy CM and as state unit chief, said he has no desire for any post and just wanted the self-respect to remain intact.

His statement came after a meeting with Rahul Gandhi and Priyanka Gandhi Vadra, and announcement of a three-member panel by party chief Sonia Gandhi.
---
Former President Pranab Mukherjee put on ventilator support after brain clot surgery
Posted on 11th August 2020
Former President Pranab Mukherjee is on ventilator support after undergoing brain surgery at the Army Research and Referral hospital, where he was admitted on Monday morning after testing positive for COVID-19, sources said on Tuesday.

On a visit to the hospital for a separate procedure, I have tested positive for COVID-19 today. I request the people who came in contact with me in the last week, to please self isolate and get tested for COVID-19, Mukherjee tweeted on Monday afternoon.
---
UP: Chased by eve-teasers, US scholar girl dies in Bulandshahr road accident
Posted on 11th August 2020
In what comes as a tragic end to a bright life, Sudiksha, a girl from Uttar Pradesh's Gautam Buddh Nagar who had received Rs 3.83 crore scholarship to study in the US, died after falling off from a bike in Bulandshahr after being chased by eve-teasers. Sudiksha had returned to India and was going to Sikandrabad with her uncle Manoj Bhati to meet her relatives.

According to reports, the eve-teasers had started performing stunts near Sudisha due to which her uncle was facing difficulty in riding the bike and was getting imbalanced.
---
Kerala plane crash: Air India praises Malappuram residents for saving lives
Posted on 10th August 2020
Air India Express has expressed its gratitude to people of Mallapuram, Kerala for help in a lane crash in which 18 people died Friday night.

In a tweet, the Air India Express said, Taking a bow to HUMANITY! A standing ovation from our hearts to the PEOPLE OF MALAPPURAM, Kerala, who had showered us with kindness & humanity during the uncertain incident. We owe you a lot! #ExpressGratitude.
---
Vodafone-Idea's fate hinges on the Supreme Court's AGR verdict today
Posted on 10th August 2020
For Vodafone Idea Ltd (VIL), the future course is closely pegged to today's Supreme court decision on the issue of tenure of payment of adjusted gross revenue (AGR) dues.

In the last hearing, held in July, the court had ended some confusion by clearly telling VIL and other operators that there would be no reassessment of the AGR dues calculated by the department of telecommunications (DoT). Operators had earlier claimed, based on their self-assessment, that the payable amount should be far less.
---
Be the first person to write a business review for Growth of world cities to decline in 2020-21 amid global slump: Research