HDFC AMC slips 5% as Standard Life to sell additional stake via OFS
Posted on 5th December 2019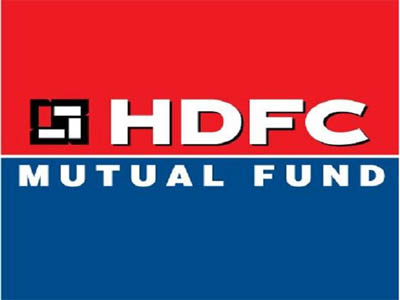 Shares of HDFC Asset Management Company (AMC) dipped 5 per cent to Rs 3,173 in intra-day deals on Thursday, after the company said it will use a greenshoe option for sale of additional 0.86 percent stake via offer for sale (OFS). The stock had ended 3 per cent lower at Rs 3,329 on the BSE a day earlier.

With the past two day's decline, HDFC AMC has corrected 17 per cent from its all-time high of Rs 3,844 touched on November 22, 2019.

Standard Life Investments, the promoter of the company, told exchanges that it has proposed to sell up to 4.75 million equity shares through offer for sale (representing 2.23 percent of the total paid-up equity share capital) of HDFC AMC, with an option to additionally sell up to 3.85 million equity shares (representing 1.81 percent).

Standard Life Investments intimated the exchanges of its intention to exercise the oversubscription option in the offer to the extent of 1.83 million shares (representing 0.86 per cent of the total paid-up share capital) in addition to 4.75 million equity shares forming part of the base offer size.

The stake-sale conducted on the BSE and NSE on Wednesday, December 4, was for institutional investors and today, December 5, for retail investors. The floor price for the sale has been set at Rs 3,170 per equity share. The share-sale is being undertaken by the promoter for achieving the minimum public shareholding in the company, as prescribed under markets regulator Sebi's norm.

As of September 2019, Standard Life held 29.94 per cent stake in the mutual fund house, while HDFC owned 52.76 per cent. Total promoter holding in the company stood at 82.70 per cent.

However, despite of recent fall in market price, thus far in the calendar year 2019, the stock has more than doubled from a level of Rs 1,510 on the BSE. In comparison, the S&P BSE Sensex was up 13 per cent during the year.
Adani Gas crashes 14% on report of gas regulator's notice on non-disclosure
Posted on 24th January 2020

Shares of Adani Gas slipped 14 per cent to Rs 148 on the BSE in Friday's session on reports that Petroleum and Natural Gas Regulatory Board of India (PNGRB) has sent a notice to the company for failing to disclose crucial information regarding a scheme of arrangement with Adani Enterprises.

According to the report by TV channel CNBC Awaaz, Adani Gas has bid for gas projects using networth calculations of Adani Enterprises and that the company's shareholding changes and restructuring violated city gas distribution regulations.
---
Shiv Sena questions Centre on democracy ranking drop, economic woes
Posted on 24th January 2020

The Shiv Sena on Friday said there have been attempts to muzzle dissenting voices and this is one of the reasons for India slipping in the 2019 Democracy Index's global ranking. An editorial in Sena mouthpiece Saamana said a slowdown in economy gives rise to unrest and instability, and this was getting reflected in the prevailing situation in the country.

Now (after an economic slowdown) there is a slide in (India's) global democracy index ranking, the Marathi daily said.
---
---
Judge who issued death warrants against Nirbhaya rapists transferred to Supreme Court registry
Posted on 24th January 2020

A Delhi court judge who issued death warrants for all four convicts in Nirbhaya case has been transferred to the Supreme court registry.

Judge Satish Arora has been appointed as additional registrar in the Supreme Court on a deputation for a year.

Satish Arora had been hearing the petition of parents of Nirbhaya seeking to expedite the process of execution.
---
Companies announce clinical trials for vaccine against China virus
Posted on 24th January 2020

Clinical trials for a vaccine against the new virus sweeping China could be carried out in the summer, the head of an anti-epidemic coalition said on Thursday, as different companies announced research into the disease.

We can announce that we have three partnerships to develop vaccines against the novel coronavirus, Richard Hatchett, chief executive of the Coalition for Epidemic Preparedness Innovations (CEPI), said in Davos.
---
Be the first person to write a business review for HDFC AMC slips 5% as Standard Life to sell additional stake via OFS