Jio follows Voda Idea, Airtel in raising tariff; rates to begin at Rs 199
Posted on 5th December 2019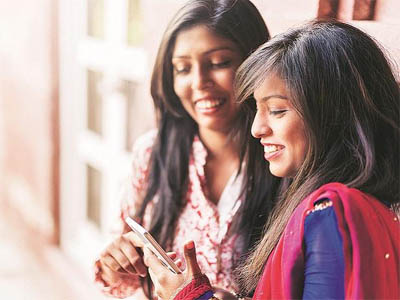 Following new tariff plans announced by incumbent telecom operators, Reliance Jio has updated its tariff plans, which will be applicable from December 6.

"These plans will provide up to 300 per cent more benefits to Jio customers, upholding the Jio promise of providing best-quality service at the lowest price globally," said the company in a statement.

The company had already announced that while the new all-in-one plans would be 40 per cent more expensive, they would seek to offer higher subscriber benefits.

Bharti Airtel and Vodafone Idea had, on Sunday, announced a tariff hike in the range of 15-40 per cent, across different plans. The tariff hike by both operators came into effect on December 3.

"Bharti Airtel and Vodafone Idea have announced a sub-25 per cent tariff hike for plans of Rs 349 and below, which cover close to 60 per cent of subscribers. We believe the average impact on average revenue per user, or ARPU, would be 25-30 per cent on account of the tariff hike. While it was anticipated that TRAI would float a consultation paper to do so, the incumbents announced tariff hikes without any assistance from the regulator," noted Shashi Bhushan, executive director (IT and Telecom) at Axis Capital, following the tariff hikes reported by Bharti Airtel and Vodafone Idea.

Analysts see the tariff hike as much-needed financial cushion for incumbents. Since there has been no assistance from the regulator, this trend is expected to continue, with at least one more round of hike needed to stabilise Vodafone Idea's finances.

Jio's new tariff plans have been kept at a differential of Rs 50 from most of the incumbents' tariff plans, effectively keeping Jio's plans almost 25 per cent cheaper. However, analysts note that going forward, service quality and content offering will be the differentiators for operators.
Adani Gas crashes 14% on report of gas regulator's notice on non-disclosure
Posted on 24th January 2020

Shares of Adani Gas slipped 14 per cent to Rs 148 on the BSE in Friday's session on reports that Petroleum and Natural Gas Regulatory Board of India (PNGRB) has sent a notice to the company for failing to disclose crucial information regarding a scheme of arrangement with Adani Enterprises.

According to the report by TV channel CNBC Awaaz, Adani Gas has bid for gas projects using networth calculations of Adani Enterprises and that the company's shareholding changes and restructuring violated city gas distribution regulations.
---
Shiv Sena questions Centre on democracy ranking drop, economic woes
Posted on 24th January 2020

The Shiv Sena on Friday said there have been attempts to muzzle dissenting voices and this is one of the reasons for India slipping in the 2019 Democracy Index's global ranking. An editorial in Sena mouthpiece Saamana said a slowdown in economy gives rise to unrest and instability, and this was getting reflected in the prevailing situation in the country.

Now (after an economic slowdown) there is a slide in (India's) global democracy index ranking, the Marathi daily said.
---
---
Judge who issued death warrants against Nirbhaya rapists transferred to Supreme Court registry
Posted on 24th January 2020

A Delhi court judge who issued death warrants for all four convicts in Nirbhaya case has been transferred to the Supreme court registry.

Judge Satish Arora has been appointed as additional registrar in the Supreme Court on a deputation for a year.

Satish Arora had been hearing the petition of parents of Nirbhaya seeking to expedite the process of execution.
---
Companies announce clinical trials for vaccine against China virus
Posted on 24th January 2020

Clinical trials for a vaccine against the new virus sweeping China could be carried out in the summer, the head of an anti-epidemic coalition said on Thursday, as different companies announced research into the disease.

We can announce that we have three partnerships to develop vaccines against the novel coronavirus, Richard Hatchett, chief executive of the Coalition for Epidemic Preparedness Innovations (CEPI), said in Davos.
---
Be the first person to write a business review for Jio follows Voda Idea, Airtel in raising tariff; rates to begin at Rs 199