Reliance Industries highest bidder for Reliance Infra tower & fibre assets
Posted on 30th November 2019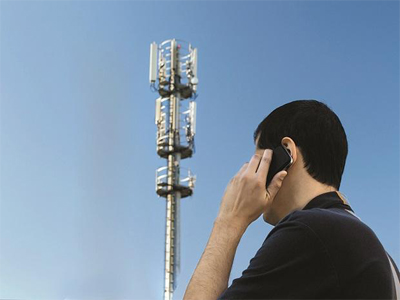 Reliance Industries (RIL) has offered to buy out Reliance Infratel for Rs 3,600 crore, payable in 60 days - the highest bid of upfront cash for the company, said sources. Bharti Airtel, said sources involved in the process, has bid much lower at around Rs 1,800 crore.

Reliance Infratel, which controls towers and fibre assets, is one of the three companies that are on offer as part of the process under the Insolvency and Bankruptcy Code (IBC). The other two are Reliance Communications (RCom) and Reliance Telecom, which house the spectrum assets. RCom has real estate assets and enterprise businesses also.

In a meeting of the committee of creditors held on Friday, SBI Caps, which is undertaking a detailed evaluation of the bids, asked for more time to evaluate other competing bids, many of which are based on conditions including staggered payment rather than an upfront offer.

According to a top source, the process could take one to two weeks before a final announcement is made.

Sources in the know said Bharti Airtel had bid for the spectrum assets of RCom and Reliance Telecom but not for the real estate assets. That apart, it has offered to make only a staggered payout for the spectrum. It means the company will fork out the money based on the schedule of deferred payment.

According to sources, the Bharti bid has to be evaluated in detail before the deal is wrapped by the deadline of the first week of January, which is given by the National Company Law Tribunal (NCLT).

Similarly, the offers by Varde Partners and Delhi-based UV Asset Reconstruction Company have conditions including investing in the company, turning it around, selling the assets, and paying back the lenders rather than making an upfront offer. Emails to Bharti Airtel and Reliance Jio on the Reliance Infratel offer did not elicit any response.

For RIL the offer to buy the infrastructure assets fits in with its overall strategy. Last year, Jio had signed an agreement to buy the 43,000 towers of Reliance Infratel. It was the only tenant after RCom stopped mobile services. It also was using the 178,000 kilometre of fibre to roll out fibre to the home, as well as backend connectivity to its towers, unlike competitors who use microwave links, which are not as efficient to deliver high data speeds to consumers.

At that time RIL was offering Rs 25,000 crore, which included payment for the use of the spectrum. But the deal did not materialise because the Department of Telecommunications insisted that the promoters of Jio or RCom give an undertaking that they would be responsible for paying past dues. Jio refused to give an undertaking. Even the creditors could not come to a consensus on whether to clear the asset sale. Consequently, RCom went to the NCLT.

Jio has been using 58 MHz of RCom spectrum in the 800 MHz band across 21 circles through a spectrum-sharing agreement signed. However, sources say that it decided not to bid for the spectrum, especially with complications arising from the Supreme court judgment, under which RCom has to fork out Rs 21,000 crore as adjusted gross revenue and spectrum user charges.

This spectrum is crucial for 4G services and the licence ends in 2021. RCom has over 122 MHz of spectrum.
Covid-19 testing hits record high as over 660,000 tests conducted in 24-hrs
Posted on 4th August 2020
India has recorded highest single-day testing by conducting over 6.6 lakh tests to diagnose Covid-19 in last 24 hours, said the Union Ministry of Health and Family Welfare (MoHFW) on Tuesday.

In its fight against COVID-19, India scales a new high of 6,61,715 tests in the last 24 hours, said the Health Ministry in a tweet.
---
PTC India gets nod to set up third power exchange; launch likely by next FY
Posted on 4th August 2020
The Central Electricity Regulatory Commission (CERC) has approved setting up of a third power exchange platform in the country, floated by PTC India along with BSE Investments and ICICI Bank. CERC, however, has asked PTC India to comply with power market regulations before the regulator grants registration.

India has two power exchanges — Indian Energy Exchange (IEX) and Power Exchange India (PXIL).
---
Gold prices jump to Rs 53,650 per 10 gm, silver trending at Rs 65,400 a kg
Posted on 4th August 2020
Gold prices jumped on Tuesday to Rs 53,650 from Rs 53,460 per 10 gram, while silver climbed to Rs 65,400 from Rs 65,120 per kilogram, according to Good Returns website.

Gold jewellery prices vary across India, the second-largest consumer of the metal, due to excise duty, state taxes, and making charges.
---
International Air Travel: Centre issues fresh guidelines; passengers to undergo mandatory 7-day paid quarantine
Posted on 4th August 2020
The Union Ministry of Health and Family Welfare (MoHFW), on part of the central government, has issued fresh guidelines for international air passengers arriving in India. The new guidelines are set to come into effect from August 8.

All international air passengers will have to compulsorily submit a self-declaration form on the official online portal of the New Delhi Airport -- www.newdelhiairport.in -- at least 72 hours before the scheduled travel.
---
Mumbai Rains: All offices, other establishments to remain closed today; emergency services exempted
Posted on 4th August 2020
With continuous rainfall all through the night, people in several parts of Mumbai on Tuesday woke up to severe waterlogging. The weather department has sounded a red alert for today and tomorrow for extremely heavy rain in Mumbai. In view of the rainfall situation and the heavy rains forecast, the Brihanmumbai Municipal Corporation (BMC) has announced that all offices and other establishments will remain closed today, except for emergency services.
---
Be the first person to write a business review for Reliance Industries highest bidder for Reliance Infra tower & fibre assets