Reliance Industries highest bidder for Reliance Infra tower & fibre assets
Posted on 30th November 2019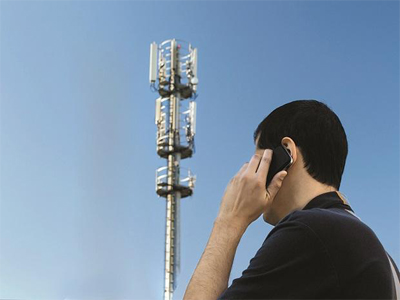 Reliance Industries (RIL) has offered to buy out Reliance Infratel for Rs 3,600 crore, payable in 60 days - the highest bid of upfront cash for the company, said sources. Bharti Airtel, said sources involved in the process, has bid much lower at around Rs 1,800 crore.

Reliance Infratel, which controls towers and fibre assets, is one of the three companies that are on offer as part of the process under the Insolvency and Bankruptcy Code (IBC). The other two are Reliance Communications (RCom) and Reliance Telecom, which house the spectrum assets. RCom has real estate assets and enterprise businesses also.

In a meeting of the committee of creditors held on Friday, SBI Caps, which is undertaking a detailed evaluation of the bids, asked for more time to evaluate other competing bids, many of which are based on conditions including staggered payment rather than an upfront offer.

According to a top source, the process could take one to two weeks before a final announcement is made.

Sources in the know said Bharti Airtel had bid for the spectrum assets of RCom and Reliance Telecom but not for the real estate assets. That apart, it has offered to make only a staggered payout for the spectrum. It means the company will fork out the money based on the schedule of deferred payment.

According to sources, the Bharti bid has to be evaluated in detail before the deal is wrapped by the deadline of the first week of January, which is given by the National Company Law Tribunal (NCLT).

Similarly, the offers by Varde Partners and Delhi-based UV Asset Reconstruction Company have conditions including investing in the company, turning it around, selling the assets, and paying back the lenders rather than making an upfront offer. Emails to Bharti Airtel and Reliance Jio on the Reliance Infratel offer did not elicit any response.

For RIL the offer to buy the infrastructure assets fits in with its overall strategy. Last year, Jio had signed an agreement to buy the 43,000 towers of Reliance Infratel. It was the only tenant after RCom stopped mobile services. It also was using the 178,000 kilometre of fibre to roll out fibre to the home, as well as backend connectivity to its towers, unlike competitors who use microwave links, which are not as efficient to deliver high data speeds to consumers.

At that time RIL was offering Rs 25,000 crore, which included payment for the use of the spectrum. But the deal did not materialise because the Department of Telecommunications insisted that the promoters of Jio or RCom give an undertaking that they would be responsible for paying past dues. Jio refused to give an undertaking. Even the creditors could not come to a consensus on whether to clear the asset sale. Consequently, RCom went to the NCLT.

Jio has been using 58 MHz of RCom spectrum in the 800 MHz band across 21 circles through a spectrum-sharing agreement signed. However, sources say that it decided not to bid for the spectrum, especially with complications arising from the Supreme court judgment, under which RCom has to fork out Rs 21,000 crore as adjusted gross revenue and spectrum user charges.

This spectrum is crucial for 4G services and the licence ends in 2021. RCom has over 122 MHz of spectrum.
US, Taliban set to sign historic peace deal today; Indian envoy to attend
Posted on 29th February 2020

The much-anticipated peace deal between the United States and Afghanistan's Taliban is set to be signed in Qatar's Doha on Saturday. Envoys of more than 30 countries, including India, are expected to attend, news agencies reported.

US-Taliban peace deal is set to be signed today evening in Doha (Qatar), Indian envoy is among 30 countries invited to witness the event, ANI reported quoting sources.
---
FB, Twitter, Google threaten to shut services in Pak over new internet law
Posted on 29th February 2020

A coalition comprising digital media giants Facebook, Google and Twitter (among others) have spoken out against the new regulations approved by the Pakistani government for social media, threatening to suspend services in the country if the rules were not revised, it was reported.

In a letter to Prime Minster Imran Khan earlier this month, the Asia Internet Coalition (AIC) called on his government to revise the new sets of rules and regulations for social media, The News International reported on Friday.
---
NIA makes first arrest in Pulwama attack case, nabs JeM operative who provided shelter to bomber
Posted on 29th February 2020

In a major breakthrough, the National Investigation Agency (NIA) on Friday arrested an Over-Ground Worker (OGW) of Jaish-e-Mohammed in the Pulwama attack case which claimed lives of 40 CRPF personnel las year.

The NIA said it has arrested Shakir Bashir Magrey, a furniture shop owner, who provided shelter and other logistical assistance to the suicide-bomber Adil Ahmad Dar.
---
'Sedition law being misused for political gains': Ex-JNUSU president Kanhaiya Kumar demands 'speedy trial'
Posted on 29th February 2020

Former president of the Jawaharlal Nehru University (JNU) Students' Union Kanhaiya Kumar on Saturday expressed his doubts regarding the timing of the permission granted by the Delhi government to prosecute him and two others in the JNU sedition case dating back to 2016.

Kanhaiya also demanded a 'speedy trial' and said that the entire country gets to know how a law like sedition is being misused, hinting at the fact that a four-year-old sedition is being intentionally brought up for nefarious political motives.
---
China reports 44 new virus deaths, lowest rise in new cases in over a month
Posted on 29th February 2020

Mainland China had 327 new confirmed cases of coronavirus infections on Thursday, the country's National Health Commission said on Friday, down from 433 cases a day earlier and the lowest since Jan. 23.

That brings the total number of confirmed cases in mainland China so far to 78,824.
---
Be the first person to write a business review for Reliance Industries highest bidder for Reliance Infra tower & fibre assets