US to extend licence for its firms to continue business with Huawei: Report
Posted on 16th November 2019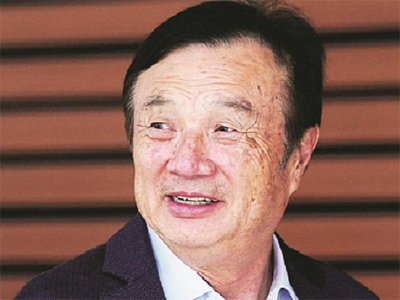 The Trump administration is set to issue a two-week extension of a licence allowing U.S. companies to continue doing business with China's Huawei Technologies Co Ltd, two sources familiar with the deliberations said.

The extension of around two weeks is far shorter than the prior 90-day extension and a longer extension is in the works but has not yet been finalised due to regulatory hurdles, said one source who was briefed on the matter.

After adding Huawei to an economic blacklist in May citing national security concerns, the U.S. Commerce Department has allowed it to purchase some American-made goods in a move aimed at minimising disruption for its customers, many of which operate networks in rural America.

The extension will be announced on Monday, when the earlier reprieve is set to expire, the sources said, declining to be identified as the extension has not been publicly announced.

A spokesman for Huawei, the world's biggest maker of telecom network equipment, said the company does not comment on rumors and speculation. The Commerce Department declined to comment.

Commerce Secretary Wilbur Ross told Fox Business Network on Friday that some rural carriers need the temporary licenses and are dependent on Huawei for 3G and 4G networks.

"There are enough problems with telephone service in the rural communities - we don't want to knock them out. So, one of the main purposes of the temporary general licenses is to let those rural guys continue to operate," Ross said.

The development comes amid discussions between the United States and China aimed at coming to an initial agreement to resolve a trade war that has lasted for over a year.

In blacklisting Huawei, the U.S. government said it had a "reasonable basis to conclude that Huawei is engaged in activities that are contrary to U.S. national security or foreign policy interests". Huawei has repeatedly denied the accusations.

Attorney General William Barr said on Thursday Huawei and ZTE Corp "cannot be trusted," as he backed a proposal to bar U.S. rural wireless carriers from tapping an $8.5 billion government fund to purchase equipment or services from them.

In May, President Donald Trump also signed an executive order declaring a national emergency and barring U.S. companies from using telecommunications equipment made by companies posing a national security risk. The Commerce Department was due to draw up an enforcement plan by mid-October but has yet to publish one.

The Commerce Department is also considering whether to grant individual licenses for U.S. firms to sell components to Huawei after receiving more than 200 requests.
Verdict allowing women into Sabarimala not the 'final word': Supreme Court
Posted on 5th December 2019

The Supreme Court on Thursday said its 2018 verdict allowing entry of girls and women of all ages into the Ayyappa temple at Kerala's Sabarimala was not the final word as the matter was referred to a larger bench.

The apex court's observation came when senior advocate Indira Jaising, appearing for a woman devotee, Bindu Ammini, alleged violation of the 2018 verdict and said her client was attacked for her bid to enter the shrine.
---
Hyundai plans to bring fuel cell cars to India, Nexo could be first launch
Posted on 5th December 2019

Korean auto major Hyundai is planning to bring fuel cell electric vehicles to India. The company has already started a feasibility study as part of the plan.

Hyundai Nexo, which is already available in many markets, could be the first launch. The company claims Nexo is the world's first dedicated hydrogen-powered SUV and that it has a range of close to 380 miles, highest for any fuel-cell or electric vehicle in the market.
---
HDFC AMC slips 5% as Standard Life to sell additional stake via OFS
Posted on 5th December 2019

Shares of HDFC Asset Management Company (AMC) dipped 5 per cent to Rs 3,173 in intra-day deals on Thursday, after the company said it will use a greenshoe option for sale of additional 0.86 percent stake via offer for sale (OFS). The stock had ended 3 per cent lower at Rs 3,329 on the BSE a day earlier.

With the past two day's decline, HDFC AMC has corrected 17 per cent from its all-time high of Rs 3,844 touched on November 22, 2019.
---
RBI surprise: Repo rate left unchanged; FY20 GDP forecast lowered to 5%
Posted on 5th December 2019

Springing a surprise, the monetary policy committee of the Reserve Bank of India (RBI) maintained the repo rate at 5.15 per cent points (bps) in its fifth bi-monthly monetary policy meeting of the financial year 2019-20 (FY20) on Thursday. However, GDP growth forecast for FY20 was slashed to 5 per cent from 6.1 per cent.

The three-day rate-setting meet started on Tuesday (December 3). In its October meet, the RBI had cut interest rate by 25 bps to 5.15 per cent.
---
Polycab India hits fresh record high; stock zooms 100% from August low
Posted on 5th December 2019

Shares of Polycab India continued their upward journey, and hit a new high of Rs 1,052, up 6 per cent on the BSE on Thursday, on expectation of strong earnings going forward. The company was included in the MSCI Global Small Cap Index with effect from November 26, 2019.

The stock of the fast moving electric goods (FMEG) company zoomed 100 per cent from its recent low of Rs 525, touched on August 22, 2019.
---
Be the first person to write a business review for US to extend licence for its firms to continue business with Huawei: Report