Amazon challenges Pentagon's $10-billion cloud deal with Microsoft
Posted on 15th November 2019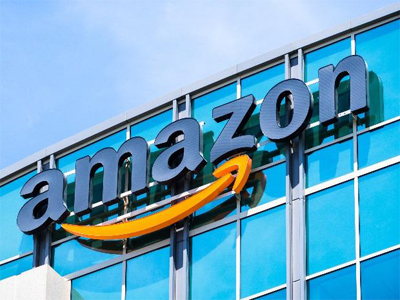 Amazon has challenged the awarding of a USD 10 billion Pentagon cloud computing contract to Microsoft, alleging "unmistakable bias" in the process.

The 10-year contract for the Joint Enterprise Defense Infrastructure program, better known as JEDI, ultimately will see all military branches sharing information in a system boosted by artificial intelligence.

"It's critical for our country that the government and its elected leaders administer procurements objectively and in a manner that is free from political influence," a spokesperson for Amazon Web Services said on Thursday.

"Numerous aspects of the JEDI evaluation process contained clear deficiencies, errors, and unmistakable bias." Amazon said it filed a notice in US court last week signaling its intent to protest the handling of the bidding process.

US President Donald Trump has repeatedly lashed out at Amazon and company founder Jeff Bezos, who also owns The Washington Post. The newspaper is among US media outlets most critical in its coverage of Trump and his administration.

The president told reporters during a news conference in July that he had asked aides to investigate the JEDI contract, citing complaints from companies that compete with Amazon.

"I'm getting tremendous complaints about the contract with the Pentagon and with Amazon. ... They're saying it wasn't competitively bid," Trump said.

"Some of the greatest companies in the world are complaining about it, having to do with Amazon and the Department of Defense, and I will be asking them to look at it very closely to see what's going on."

Amazon was considered the lead contender to provide technology for JEDI, with its Amazon Web Services (AWS) dominating the cloud computing arena and the company already providing classified servers for other government outfits including the CIA.

But the Pentagon delayed awarding the hefty contract, saying the process would be reviewed by newly appointed Defense Secretary Mark Esper, who was selected by Trump.

A new book on the tenure of Esper's predecessor James Mattis, written by his speechwriter Guy Snodgrass, contends that Trump told Mattis to "screw Amazon" out of the JEDI contract.

Microsoft was Amazon's only rival in the final bidding for the winner-take-all contract, despite employees urging it to drop out. The Pentagon announced it was awarding the contract to Microsoft in late October.

"AWS is uniquely experienced and qualified to provide the critical technology the US military needs, and remains committed to supporting the DoD's modernization efforts," the Amazon spokesperson said.
Verdict allowing women into Sabarimala not the 'final word': Supreme Court
Posted on 5th December 2019

The Supreme Court on Thursday said its 2018 verdict allowing entry of girls and women of all ages into the Ayyappa temple at Kerala's Sabarimala was not the final word as the matter was referred to a larger bench.

The apex court's observation came when senior advocate Indira Jaising, appearing for a woman devotee, Bindu Ammini, alleged violation of the 2018 verdict and said her client was attacked for her bid to enter the shrine.
---
Hyundai plans to bring fuel cell cars to India, Nexo could be first launch
Posted on 5th December 2019

Korean auto major Hyundai is planning to bring fuel cell electric vehicles to India. The company has already started a feasibility study as part of the plan.

Hyundai Nexo, which is already available in many markets, could be the first launch. The company claims Nexo is the world's first dedicated hydrogen-powered SUV and that it has a range of close to 380 miles, highest for any fuel-cell or electric vehicle in the market.
---
HDFC AMC slips 5% as Standard Life to sell additional stake via OFS
Posted on 5th December 2019

Shares of HDFC Asset Management Company (AMC) dipped 5 per cent to Rs 3,173 in intra-day deals on Thursday, after the company said it will use a greenshoe option for sale of additional 0.86 percent stake via offer for sale (OFS). The stock had ended 3 per cent lower at Rs 3,329 on the BSE a day earlier.

With the past two day's decline, HDFC AMC has corrected 17 per cent from its all-time high of Rs 3,844 touched on November 22, 2019.
---
RBI surprise: Repo rate left unchanged; FY20 GDP forecast lowered to 5%
Posted on 5th December 2019

Springing a surprise, the monetary policy committee of the Reserve Bank of India (RBI) maintained the repo rate at 5.15 per cent points (bps) in its fifth bi-monthly monetary policy meeting of the financial year 2019-20 (FY20) on Thursday. However, GDP growth forecast for FY20 was slashed to 5 per cent from 6.1 per cent.

The three-day rate-setting meet started on Tuesday (December 3). In its October meet, the RBI had cut interest rate by 25 bps to 5.15 per cent.
---
Polycab India hits fresh record high; stock zooms 100% from August low
Posted on 5th December 2019

Shares of Polycab India continued their upward journey, and hit a new high of Rs 1,052, up 6 per cent on the BSE on Thursday, on expectation of strong earnings going forward. The company was included in the MSCI Global Small Cap Index with effect from November 26, 2019.

The stock of the fast moving electric goods (FMEG) company zoomed 100 per cent from its recent low of Rs 525, touched on August 22, 2019.
---
Be the first person to write a business review for Amazon challenges Pentagon's $10-billion cloud deal with Microsoft