IRCTC share prices surge today, hit new high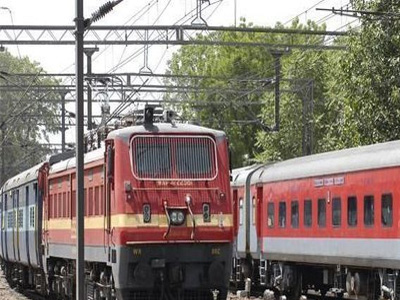 IRCTC shares, which made a bumper debut on Monday, hit a new high today. Shares of the Railway company surged as much as 9% to a new high of ₹789.9. In latest trade, IRCTC shares were up 6% to ₹767 as compared to a 0.45% gain in Sensex. On Monday, IRCTC's share prices more than doubled as compared to its issue price of ₹320, the best debut since 2017.
As part of the share sale, the government offloaded 20.1 million shares, or a 12.5% stake, in a price band of ₹315-320 apiece in the IPO. IRCTC's IPO is also the biggest and the most successful among the four companies from the Indian Railways stable that have gone public.
On Monday, IRCTC shares had ended 127% higher at ₹ ₹728 on BSE. After the bumper debut, many analysts had said that further upside looked capped in the near term.
IRCTC shares have also benefited from a six-day winning run in Indian markets. The Sensex was up about 150 points in noon trade, extending gains to the sixth day.
The September-quarter earnings season began on a mixed note with some large-cap companies beating estimates and others reporting below-par results. Large-cap companies such as Hindustan Unilever have already reported better-than-expected results riding on the lower corporate tax rates.
Another market heavyweight RIL will announce earnings later today. The Mukesh Ambani-led Reliance Industries Ltd (RIL) today became the first Indian company to cross ₹9 trillion market capitalization after its shares rose nearly 2% in Friday trading session to hit ₹1,423.
IRCTC's core business is spread across four verticals - railway catering, tourism services, online ticketing and packaged drinking water. It is the only authorized firm by the Indian Railways to provide these services in trains. Catering service is the largest contributor to IRCTC's top line and the company controls about half the bottled water sold on stations.