Govt allocates Badam coal block to NTPC
Posted on 11th September 2019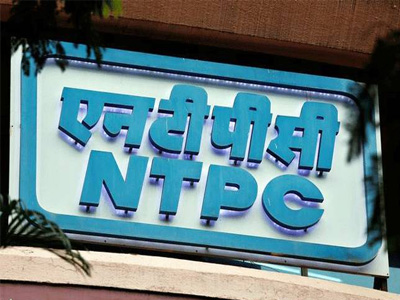 State-run power giant NTPC has been allocated Badam coal block in Jharkhand by Ministry of Coal following the acquisition of Barauni thermal plant, an official said.

"The Ministry of Coal has transferred the Badam coal block, located in Jharkhand, to the NTPC Ltd, on September 2, 2019," a senior company official said. The Badam coal block was earlier allocated to Bihar State Power Generation Company Ltd (BSPGCL). NTPC got the coal block after it acquired the Barauni thermal plant from the BSPGCL in December 2018.

With this coal block, NTPC currently possesses 10 coal blocks with a total estimated geological reserves of over 7.3 billion tonnes and production potential of about 113 million tonnes per annum, the official said.

The company at present has 10 coal blocks -- Pakri Barwadih, Chatti Bariatu (including Chatti Bariatu-South), Kerandari, Dulanga, Talaipalli, Bhalumuda, Banai, Mandakini-B, Badam and Banhardih (being developed by Patratu Vidyut Utpadan Nigam Limited (PVUNL), a JV company of NTPC & state Government of Jharkhand).

The company has also made substantial progress in coal mining and about 7.31 million tonnes of coal was extracted from Pakri-Barwadih and Dulanga mines in the last financial year.

The NTPC has set a target to produce 10.4 million tonnes of coal in this financial year.

Earlier last month, NTPC had said that the government has accepted its request to surrender the Kudanali-Luburi coal block located at Odisha allotted to it jointly with Jammu & Kashmir State Power Development Corporation Ltd (JKSPDC) in July 2013.

The company had also said that the mine was allotted for developing 1,320 MW Bilhaur thermal power plant at Uttar Pradesh, which now is being developed as a solar plant and Power Purchase Agreement for this has been signed with Uttar Pradesh.
WHO announces 2nd outbreak of Ebola in Congo, 4 deaths reported
Posted on 2nd June 2020
The head of the World Health Organization (WHO) Tedros Adhanom Ghebreyesus confirmed the second outbreak of Ebola in the Democratic Republic of Congo, adding another health crisis for a nation which is already fighting the coronavirus and the largest measles outbreak on the plant.
---
---
Coronavirus Outbreak: COVID-19 tally in India nears 2 lakh-mark; death toll crosses 5,600
Posted on 2nd June 2020
The total number of confirmed cases of COVID-19 infection in India crossed the 1.98 lakh-mark by Tuesday, while the death toll has reached the 5,600-mark as well. It is to be noted that India has now become the world's seventh worst-hit country in terms of coronavirus cases, according to the World Health Organisation's (WHO) COVID-19 tracker.

At 9:30 AM on this day, the COVID-19 tally in the country has reached 1,98,706 cases, which includes 97,581 active cases; 95,527 cured, discharged, or migrated patients, and 5,598 deaths.
---
COVID-19 puts a damper on Telangana Formation Day celebrations this year
Posted on 2nd June 2020
Today (June 2) is celebrated every year as Telangana Formation Day as this is the day when the Telangana state officially came into existence under the Andhra Pradesh Reorganisation Act of Parliament in 2014.

On February 8, 2014, the Telangana Bill was passed by the Lok Sabha with support from the Congress and BJP. The Telangana Bill was passed by Rajya Sabha with the support of the BJP and other opposition parties.
---
Cyclone Nisarga: Uddhav Thackeray holds meeting with Home Minister Shah
Posted on 2nd June 2020
Maharashtra Chief Minister Uddhav Thackeray and Union Home Minister Amit Shah discussed on Monday the state's preparedness for Cyclone Nisarga, which is predicted to hit the west coast on June 3.

Thackeray, in the meeting held through video conferencing, said Mumbai city, its suburbs, Thane, Palghar, Raigad, Ratnagiri, and Sindhudurg are on alert for the cyclone.
---
Be the first person to write a business review for Govt allocates Badam coal block to NTPC