Bank of Baroda to share its merger experience with 10 public sector banks
Posted on 4th September 2019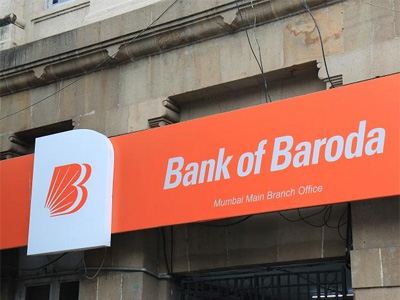 The brass of 10 public sector banks (PSBs) will meet in Mumbai on Wednesday to gain insights from Bank of Baroda (BoB) in managing its merger with Dena Bank and Vijaya Bank. The four anchor banks and six merging entities will also discuss initial merger plans.

A senior executive of a South India-based PSB said, "We are meeting in the financial capital to understand from BoB how it went about the integration process for Vijaya Bank and Dena Bank."

While the market is looking at near-term implications of the merger like the pace of lending activity, banks are more concerned with long-term issues. They include synergies for branch and ATM network, human resource (HR) and cultural integration as well as integration of information technology (IT) systems of the banks concerned. The meeting at the BoB headquarters will be a day-long affair where the bank will make a presentation on its experience in coordinating the merger, HR and cultural challenges faced and how the IT backbone is stabilising, the PSB executive said. In April, Vijaya Bank and Dena Bank were merged with BoB.

Last Friday, the Centre unveiled a mega plan to merge 10 PSBs into four. Punjab National Bank, Oriental Bank of Commerce and United Bank of India will combine to form the nation's second-largest lender; Canara Bank and Syndicate Bank will merge; Union Bank of India will amalgamate with Andhra Bank and Corporation Bank; and Indian Bank will merge with Allahabad Bank.

State Bank of India is also expected to share takeaways from merging its five associate banks and Bharatiya Mahila Bank with itself, an exercise done in 2017.

The associate banks were State Bank of Bikaner and Jaipur, State Bank of Mysore, State Bank of Travancore, State Bank of Hyderabad, and State Bank of Patiala.
There will be Shiv Sena CM in Maharashtra, no matter what: Sanjay Raut
Posted on 15th November 2019
In the ongoing political slugfest over government formation in Maharashtra, Shiv Sena leader Sanjay Raut said that no one can stop the party from acquiring the Chief Minister post.

In a press conference, Sanjay Raut said that there will be a Shiv Sena CM for next 25 years, emphasizing strongly on the fact that Shiv Sena will be leading Maharashtra no matter what.He also said that Shiv Sena is the biggest party in Maharashtra and will stay here forever.
---
---
Essar Steel case: SC clears way for ArcelorMittal to complete $1.8 bn deal
Posted on 15th November 2019
ArcelorMittal won approval from India's top court to complete its $5.8 billion purchase of a bankrupt steel mill, clearing the way for tycoon Lakshmi Mittal to enter the world's second-biggest market.

The Supreme Court allowed Arcelor to make the payment for Essar Steel India Ltd. and set aside a bankruptcy appellate tribunal's order that had given secured and unsecured creditors equal right over the sale proceeds.
---
Supreme Court: CJI Ranjan Gogoi's last working day today, Bar Association to organise farewell ceremony
Posted on 15th November 2019
Chief Justice of India (CJI) Ranjan Gogoi is set to formally retire from his post on November 17, but today, i.e. November 15 is his last working day at the Supreme Court, marking which the Supreme Court Bar Association will organise a farewell ceremony this evening.

CJI Gogoi sat with Chief Justice designate Sharad Arvind Bobde in Court 1, according to tradition, and issued notices in all the 10 cases listed in the Court today for today. He also thanked all the lawyers who addressed him in his honour.
---
No alternative, land or money, acceptable for mosque in Ayodhya: Jamiat Ulama-e-Hind
Posted on 15th November 2019
A key litigant from the Muslim side in the highly-sensitive Ayodhya Ram Janmabhoomi-Babri Masjid title dispute case — the Jamiat Ulama-e-Hind (JuH) — has decided to not accept the alternate five-acre-land mandated by the Supreme Court to build a mosque, adding that no 'alternative' to a mosque in Ayodhya, be it money or land, is acceptable. They also added that a five-member fact-finding committee, representing the JuH, will seek legal opinion on the matter, and will even consider going for a review of the SC verdict.
---
Be the first person to write a business review for Bank of Baroda to share its merger experience with 10 public sector banks