Bank of Baroda to share its merger experience with 10 public sector banks
Posted on 4th September 2019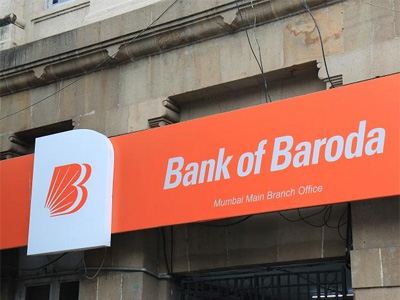 The brass of 10 public sector banks (PSBs) will meet in Mumbai on Wednesday to gain insights from Bank of Baroda (BoB) in managing its merger with Dena Bank and Vijaya Bank. The four anchor banks and six merging entities will also discuss initial merger plans.

A senior executive of a South India-based PSB said, "We are meeting in the financial capital to understand from BoB how it went about the integration process for Vijaya Bank and Dena Bank."

While the market is looking at near-term implications of the merger like the pace of lending activity, banks are more concerned with long-term issues. They include synergies for branch and ATM network, human resource (HR) and cultural integration as well as integration of information technology (IT) systems of the banks concerned. The meeting at the BoB headquarters will be a day-long affair where the bank will make a presentation on its experience in coordinating the merger, HR and cultural challenges faced and how the IT backbone is stabilising, the PSB executive said. In April, Vijaya Bank and Dena Bank were merged with BoB.

Last Friday, the Centre unveiled a mega plan to merge 10 PSBs into four. Punjab National Bank, Oriental Bank of Commerce and United Bank of India will combine to form the nation's second-largest lender; Canara Bank and Syndicate Bank will merge; Union Bank of India will amalgamate with Andhra Bank and Corporation Bank; and Indian Bank will merge with Allahabad Bank.

State Bank of India is also expected to share takeaways from merging its five associate banks and Bharatiya Mahila Bank with itself, an exercise done in 2017.

The associate banks were State Bank of Bikaner and Jaipur, State Bank of Mysore, State Bank of Travancore, State Bank of Hyderabad, and State Bank of Patiala.
200 special trains to operate from June 1, 1.45 lakh passengers to travel on opening day
Posted on 1st June 2020
After the Ministry of Home Affairs (MHA) issued guidelines on Sunday for reopening the country in a phased manner, It is to be noted that 200 special trains will ply across the country starting fro June 1.

More than 1.45 lakh passengers booked tickets to travel on the starting day, June 1.

Around 26 lakh passengers booked tickets for the special train during the entire month of June.
---
---
SIT may submit charge sheet in northeast Delhi violence case in next two days, includes Tahir Khan as accused
Posted on 1st June 2020
Delhi Police's Special Investigative Team (SIT), who is probing the riots in northeast Delhi's in Chand Bagh that happened in February this year, is most likely to submit its first chargesheet by June 1, sources have said.

As per reports, over 15 other people, including suspended AAP councillor Tahir Hussain and his brother, have been named in the chargesheet for plotting the riots that claimed as many as 53 lives and left almost 200-250 inured.
---
Odisha ups overtime limit for factory workers to 115 hrs a quarter from 75
Posted on 30th May 2020
The Odisha Cabinet on Friday approved as many as 22 proposals including amending the Factories Act, 1948, and allowing the workers to work 115 hours overtime in three months by enhancing the time limit.

The overtime limit is increased from 75 hours to 115 hours per quarter, and now the engagement of women workers will be allowed, with consent, between 7 pm to 6 am in factories with the condition that adequate safety, welfare and security measures and safeguards are taken by the concerned factories as prescribed, read an official statement issued by the Odisha government.
---
Govt is looking at starting home delivery of petrol, CNG: Pradhan
Posted on 30th May 2020
After doorstep delivery of diesel, the government is looking at starting home delivery of petrol and CNG for the greater convenience of customers, Oil Minister Dharmendra Pradhan said on Friday.

Also, the government is looking at unveiling a new fuel retailing model where all types of fuels — petrol, diesel, CNG, LNG and LPG — would be available at one place, he said.
---
Be the first person to write a business review for Bank of Baroda to share its merger experience with 10 public sector banks