BoB, PNB, other lenders hold 2-day meeting to generate ideas for growth
Posted on 19th August 2019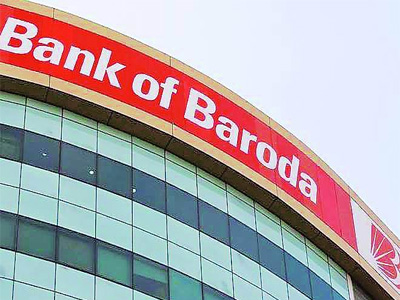 Public sector lenders, including PNB, BoB and Corporation Bank, have organised a two-day consultation process at branch level, seeking suggestions to make the sector future ready and be a catalyst in economic growth. The consultations were held over a period of two days from August 17-18 under the direction of Department of Financial Services, Ministry of Finance. "As a result of the initiative, a number of implementable and innovative suggestions have been arrived on how public sector banks in general and our bank in particular, may improve their performance," Bank of Baroda said in a statement.

The meeting was also attended by Additional Secretary, Department of Financial Services, Debasish Panda. The consultations for generation of ideas was conducted in a bottoms-up process, which will be further discussed at the state level and final meetings will be held at the national level to compare intra and inter-bank performances for way ahead implementation across banks, BoB said.

Meanwhile, Punjab National Bank (PNB) too conducted this exercise across the country to seek ways and means available to increase credit to various sectors of economy, enhance use of technology to bring about innovation and enable big data analytics and make banking citizen-centric as well as more responsive to the needs of farmers, small industrialists, entrepreneurs, youth, students and women. PNB managing director Sunil Mehta emphasised the need to encourage aspirational bankers to use innovative methods, and out of the box thinking for better and improved banking.

According to Corporation Bank, the consultative process has resulted in a renewed sense of involvement at the grass-root level with the national priorities. The bank is geared towards implementing the suggestions and ideas which have emerged out of this entire process of consultations, so that it may fulfil its mandate of prosperity for all, it said. Delhi-based lender Punjab & Sind Bank said that deliberations were with the focus to align itself with national priorities and partnering with Indian growth story.
Govt gives sugar mills time till Dec 31 to export last year's balance quota
Posted on 11th November 2019
The government on Monday gave sugar mills three months more till December to export the last year's balance quota of the sweetener.

Mills were able to export about 3.8 million tonne of sugar during the 2018-19 marketing year (October-September) due to depressed market conditions, against the target of 5 million tonne under the Minimum Indicative Export Quota (MIEQ) scheme.
---
India smartphone shipments rise 9.3% in Q3; Xiaomi leads the list
Posted on 11th November 2019

Multiple online sales festivals, new launches and price corrections on a few key models by brands helped smartphone shipments in India grow 9.3 per cent in the July-September quarter to touch record 46.6 million units, research firm IDC said on Monday.

Sequentially, Smartphone shipments were higher by 26.5 per cent in the third quarter ended September 2019 compared to the previous quarter. IDC expects the smartphone market to see only mid-to-high single-digit year-on-year growth in 2019.
---
Ayodhya verdict is cue for PM Modi to focus on fixing India's economy
Posted on 11th November 2019
Over the weekend, India's Supreme Court pronounced on a title dispute in Ayodhya, a small town in India's northern state of Uttar Pradesh. Like many other property cases in India, this one had been working its way through the judicial system for decades. But it may be the most consequential such dispute in Indian history.

Millions of Hindus believe Ayodhya was the capital of Ram, an avatar of Vishnu and hero of the epic Ramayana, and the dispute was over rights to the site where Hindus say a 16th century mosque was built over Ram's birthplace.
---
Auto slowdown: Car sales continue to slide; decline by 6.34% in October
Posted on 11th November 2019
Domestic passenger vehicle sales witnessed a marginal increase of 0.28 per cent to 2,85,027 units in October from 2,84,223 units in the year-ago period.

Domestic car sales were down 6.34 per cent to 1,73,649 units as against 1,85,400 units in October 2018, according to data released by the Society of Indian Automobile Manufacturers (Siam).
---
Shiv Sena MP Arvind Sawant resigns from Union Minister post
Posted on 11th November 2019
Union Minister of Heavy Industries and Public Enterprises and Shiv Sena MP Arvind Sawant today resigned from his ministerial post, amid the political developments in Maharashtra. Sawant was sworn in after the 2019 Lok Sabha elections, the lone Union Minister from Shiv Sena.

At 8:00 AM, news agency ANI posted an update, quoting Sawant, who said, I am resigning from my ministerial post, thereby confirming the earlier reports of him possibly resigning and the Sena quitting ties with the NDA alliance at the centre.
---
Be the first person to write a business review for BoB, PNB, other lenders hold 2-day meeting to generate ideas for growth