Rapid vehicle-battery swap scheme planned by HPCL
Posted on 17th August 2019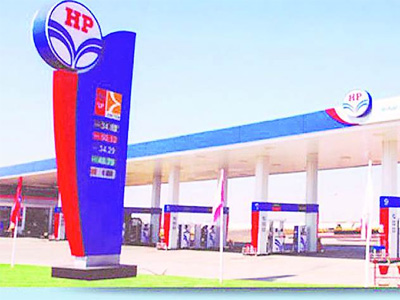 Bracing for a future with less-polluting fuels, state-run refiner Hindustan Petroleum is planning a pilot programme for swapping batteries of electric two- and three-wheelers at its outlets by December, according to people familiar with the matter.

The initiative is aimed at helping the company maintain its grip on a segment of the mobility market that's rapidly shifting to cleaner power sources, said the people, who asked not to be identified because the plans aren't public. The ultimate capacity of the programme hasn't been decided.

An HPCL spokesman wasn't immediately able to comment.

Two- and three-wheelers account for about two-thirds of HPCL's gasoline sales, said the people. Those two types of vehicles now make up more than 80% of all autos on Indian roads, according to Bloomberg NEF. Their electric versions have achieved parity with gasoline vehicles in terms of total cost of ownership and are expected to lead electrification of transport in India, according to BNEF's latest Electric Vehicle Outlook.

The swap programme, which will take place in Thane, Maharashtra, will allow consumers to replace depleted batteries with fully charged ones in just a few minutes. That's a quicker option for motorists than recharging the battery themselves, which can take several hours.

The pilot is among several HPCL initiatives to cater to electric vehicles, which include charging stations at seven of its retail outlets as of March and a plan to work with Tata Power to set up more. The speed of adaption of electric vehicles and consumers' changing fuel preferences may be a risk to the motor fuel business, HPCL said in its annual report.

Startups including Sun Mobility and Lithion Power are currently providing battery swapping services for two- and three-wheelers and some buses. Last year, Finnish utility Fortum Oyj's India unit and Sweden's Clean Motion launched a battery swapping pilot near New Delhi.

HPCL also isn't the only Indian fossil fuel-focused company adapting to the influx of electric vehicles amid the transition to cleaner power. State-run NTPC and Bharat Heavy Electricals have also announced plans to set up electric vehicle chargers.
WHO announces 2nd outbreak of Ebola in Congo, 4 deaths reported
Posted on 2nd June 2020
The head of the World Health Organization (WHO) Tedros Adhanom Ghebreyesus confirmed the second outbreak of Ebola in the Democratic Republic of Congo, adding another health crisis for a nation which is already fighting the coronavirus and the largest measles outbreak on the plant.
---
---
Coronavirus Outbreak: COVID-19 tally in India nears 2 lakh-mark; death toll crosses 5,600
Posted on 2nd June 2020
The total number of confirmed cases of COVID-19 infection in India crossed the 1.98 lakh-mark by Tuesday, while the death toll has reached the 5,600-mark as well. It is to be noted that India has now become the world's seventh worst-hit country in terms of coronavirus cases, according to the World Health Organisation's (WHO) COVID-19 tracker.

At 9:30 AM on this day, the COVID-19 tally in the country has reached 1,98,706 cases, which includes 97,581 active cases; 95,527 cured, discharged, or migrated patients, and 5,598 deaths.
---
COVID-19 puts a damper on Telangana Formation Day celebrations this year
Posted on 2nd June 2020
Today (June 2) is celebrated every year as Telangana Formation Day as this is the day when the Telangana state officially came into existence under the Andhra Pradesh Reorganisation Act of Parliament in 2014.

On February 8, 2014, the Telangana Bill was passed by the Lok Sabha with support from the Congress and BJP. The Telangana Bill was passed by Rajya Sabha with the support of the BJP and other opposition parties.
---
Cyclone Nisarga: Uddhav Thackeray holds meeting with Home Minister Shah
Posted on 2nd June 2020
Maharashtra Chief Minister Uddhav Thackeray and Union Home Minister Amit Shah discussed on Monday the state's preparedness for Cyclone Nisarga, which is predicted to hit the west coast on June 3.

Thackeray, in the meeting held through video conferencing, said Mumbai city, its suburbs, Thane, Palghar, Raigad, Ratnagiri, and Sindhudurg are on alert for the cyclone.
---
Be the first person to write a business review for Rapid vehicle-battery swap scheme planned by HPCL