Bharti Airtel, Vodafone Idea shares tumble after Mukesh Ambani announces Reliance Jio's ambitious plan
Posted on 13th August 2019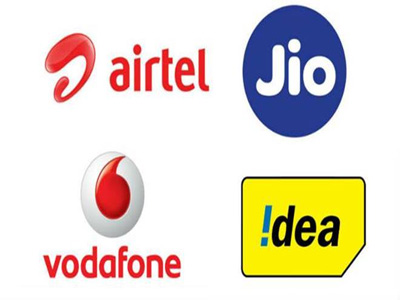 Shares of telecom companies Bharti Airtel and Vodafone Idea slumped on Tuesday after Mukesh Ambani said Monday that Reliance Industries has received strong interest from strategic and financial investors for its telecom and retail businesses. In the early trade on Tuesday, Bharti Airtel shares tumbled nearly 7 per cent to Rs 346.45 per share on BSE, while those of Vodafone Idea plunged about 10 per cent in the intraday trading today. The shares of Bharti Airtel had opened lower on the exchanges after Mukesh Ambani-led RIL conducted its 42nd AGM on Monday.

Ambani in RIL's AGM said the company will induct global partners in the next few quarters. RIL's two subsidiaries Reliance Jio and Reliance Retail will also be listed on bourses in the next five years, added Ambani. He also announced the roll-out of Jio Fiber broadband services during the AGM which can be availed by the general public September 5 onwards. "Sceptics used to say that Reliance cannot succeed in consumer businesses. Jio and Reliance Retail have proved them wrong. If these two consumer businesses had been separately listed companies, each would be ranked among the top 10 in India today, in terms of value," Mukesh Ambani said.

Bharti Airtel posted net losses of Rs 2,866 crore for the first quarter of FY20 on account of an ongoing tariff war with Reliance Jio. In the comparable period of last year, Sunil Mittal's telecom company had reported a net profit of Rs 97.3 crore and Rs 107.2 crore in the previous quarter. While Vodafone Idea registered a consolidated net loss of Rs 4,873.9 crore during the first quarter of FY20.

On BSE, at 11:18 AM, RIL's shares were seen trading at Rs 1,286.50 per share, up 10.71 per cent from the previous close. The shares posted their highest intraday gain since February 2017. The stock rally helped RIL in reclaiming Rs 8 lakh crore market capitalisation.
Indian diplomat harassed in Pakistan, ISI tails his car to intimidate him
Posted on 5th June 2020
Pakistan's Inter-Services Intelligence (ISI) has been harassing and intimidating India's top diplomat in Islamabad.

Reportedly, ISI has put up multiple persons in cars and bikes outside his residence to harass him.

In a note sent to the foreign ministry in Islamabad in March, Indian High Commission protested against the continuous harassment of its officers and staff by Pakistani agencies. India had cited 13 incidents of harassment of its officers and staff in the month of March itself.
---
COVID-19 in India live updates: 9,851 new cases take India's count to 2.26 lakh, recovery rate at 48.27%
Posted on 5th June 2020
The number of coronavirus cases in India has marked significant and consecutive highest jumps over a major part of the last two weeks.

On Thursday, the total number of confirmed cases of COVID-19 infection in India crossed the 2.25 lakh-mark, while the death toll breached the 6,300-mark as well. With this, India has now become the world's seventh worst-hit country in terms of coronavirus cases, according to the World Health Organisation's (WHO) COVID-19 tracker.
---
---
Consumer confidence collapsed to historic low in May, says RBI survey
Posted on 5th June 2020
As the coronavirus pandemic continues to trouble India's economy, the consumer confidence has collapsed to a historic low, a survey by the Reserve Bank of India has showed.

Consumer confidence collapsed in May 2020, with the Current Situation Index (CSI) touching historic low and the one year ahead Future Expectations Index (FEI) also recording a sharp fall, entering the zone of pessimism, said RBI's Consumer Confidence Survey (CCS).
---
Maharashtra CM Uddhav Thackeray to visit Raigad to take stock of damages caused by Cyclone Nisarga
Posted on 5th June 2020
Two days after cyclone Nisarga made a landfall in Raigad district's Alibaug of Maharashtra, state chief minister Uddhav Thackeray will visit the affected areas on Friday to take a stock of the damages.

The visit comes a day after the CM held a video conference with the authorities to monitor the situation in the aftermath of the cyclone and asked the authorities to complete the 'panchnamas' or inspection and submit a report on the damages caused by Nisarga withing two days.
---
Be the first person to write a business review for Bharti Airtel, Vodafone Idea shares tumble after Mukesh Ambani announces Reliance Jio's ambitious plan