Bharti Airtel, Vodafone Idea shares tumble after Mukesh Ambani announces Reliance Jio's ambitious plan
Posted on 13th August 2019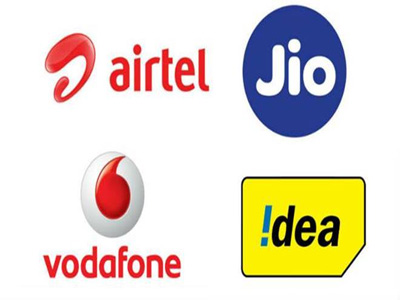 Shares of telecom companies Bharti Airtel and Vodafone Idea slumped on Tuesday after Mukesh Ambani said Monday that Reliance Industries has received strong interest from strategic and financial investors for its telecom and retail businesses. In the early trade on Tuesday, Bharti Airtel shares tumbled nearly 7 per cent to Rs 346.45 per share on BSE, while those of Vodafone Idea plunged about 10 per cent in the intraday trading today. The shares of Bharti Airtel had opened lower on the exchanges after Mukesh Ambani-led RIL conducted its 42nd AGM on Monday.

Ambani in RIL's AGM said the company will induct global partners in the next few quarters. RIL's two subsidiaries Reliance Jio and Reliance Retail will also be listed on bourses in the next five years, added Ambani. He also announced the roll-out of Jio Fiber broadband services during the AGM which can be availed by the general public September 5 onwards. "Sceptics used to say that Reliance cannot succeed in consumer businesses. Jio and Reliance Retail have proved them wrong. If these two consumer businesses had been separately listed companies, each would be ranked among the top 10 in India today, in terms of value," Mukesh Ambani said.

Bharti Airtel posted net losses of Rs 2,866 crore for the first quarter of FY20 on account of an ongoing tariff war with Reliance Jio. In the comparable period of last year, Sunil Mittal's telecom company had reported a net profit of Rs 97.3 crore and Rs 107.2 crore in the previous quarter. While Vodafone Idea registered a consolidated net loss of Rs 4,873.9 crore during the first quarter of FY20.

On BSE, at 11:18 AM, RIL's shares were seen trading at Rs 1,286.50 per share, up 10.71 per cent from the previous close. The shares posted their highest intraday gain since February 2017. The stock rally helped RIL in reclaiming Rs 8 lakh crore market capitalisation.
Bharat Gas gets five-year loan from Bank of Baroda for ₹3,100 crore
Posted on 23rd September 2019
Mumbai: Bharat Gas Resources Ltd (BGR) a wholly-owned subsidiary of Bharat Petroleum Corporation Ltd (BPCL), has signed a five-year loan agreement with Bank of Baroda for ₹3100 crore, according to two officials aware of the deal.

The company will use the loan to fund expansion of its city gas distribution business. BGRL has a board approved borrowing limit of ₹4000 crore.
---
ITC shares up 9% as no cess on cigarettes was increased
Posted on 23rd September 2019
Mumbai: Shares of ITC Ltd on Monday surged over 9%, its biggest jump since March 2016, after the GST Council meeting did not announce any increase in cess on cigarettes.

The stock touched a high of ₹260.30 on the BSE and gained as much as 9.3%, its maximum gain since March 2016. At 9.40 am, the scrip was trading at ₹256.30, up 7.6% from its previous close. The stock's market cap increased by nearly $3.66 billion.
---
SBI to adopt repo rate as external benchmark for all floating rate loans from October 1
Posted on 23rd September 2019
State Bank of India on Monday said it will adopt repo rate as the external benchmark for all floating rate loans for MSME, home and retail loans, from October 1, 2019.

On September 4, the Reserve Bank of India (RBI) had mandated all banks to link all new floating rate personal or retail loans and floating rate loans to micro, small and medium enterprises (MSMEs) to an external benchmark from October 1 onwards.
---
Rupee slips 9 paise to 71.03 against U.S. Dollar in early trade
Posted on 23rd September 2019
The Rupee opened marginally lower by 9 paise to 71.03 against the U.S. Dollar in opening trade on September 23, as rising crude oil prices and concerns regarding U.S.-China trade war kept investors edgy.

Forex traders said reports that the U.S. is likely to ramp up pressure on China by raising existing tariffs if a trade deal is not reached soon between the two countries, weighed on the domestic currency.
---
Power struggle: RK Singh asks NTPC to buy stressed units
Posted on 23rd September 2019
The power ministry has asked state-run NTPC to bid for potentially viable projects in the National Company Law Tribunal (NCLT) and acquire them if the prices are attractive.

Power minister RK Singh told FE that he had asked NTPC to take a look at all the plants undergoing the CIRP process. "I have asked them to identify the ones with good machinery," Singh said.
---
Be the first person to write a business review for Bharti Airtel, Vodafone Idea shares tumble after Mukesh Ambani announces Reliance Jio's ambitious plan