Soon, cars will run on cooking oil: Indian Oil, BPL, HPCL working on this program
Posted on 10th August 2019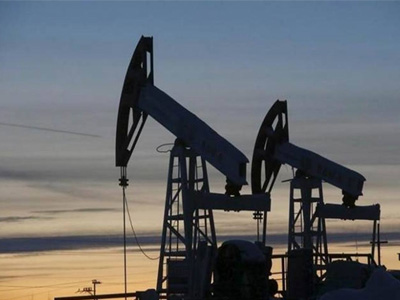 In a move that may fulfil Prime Minister Narendra Modi's dream of reducing India's dependence on energy imports, state-run fuel retailers — Indian Oil Corp., Bharat Petroleum Corp. and Hindustan Petroleum Corp will soon start a collection drive for its ambitious program that aims at converting used cooking oil to biodiesel. These oil corporations are expected to float an Expression of Interest application for procurement of Used Cooking Oil across 100 cities, Ministry of Petroleum and Natural Gas said in a statement on Thursday. The oil will be collected at an assured rate of Rs 51 per litre, which would be then increased to Rs 52.7 in the second year and Rs 54.5 per litre in the third year.

However, with the Expression of Interest, the government aims to "encourage the applicants to set up Biodiesel producing plants, processing plants and further utilizing the existing potential of UCO based Biodiesel in India," the ministry said.

In India, 2700 crore litre of cooking oil is used and about 140 crore of used cooking oil can be collected from bulk customers like hotels, restaurants, canteens, etc. This will yield about 110 crore litre of Biodiesel in one year. The government needs 500 crore litres of Biodiesel in a year to achieve blending target for creation of High-Speed Diesel (HSD). "Presently there is no established collection chain for UCO. Thus, there is a huge opportunity in the production of biodiesel from UCO," Ministry of Oil and Natural Gas said in a statement.

Exemplifying dairy major brand Amul, Dharmendra Pradhan, MoS, Ministry of Oil and Natural Gas said that "like Amul, where milk is collected from households and then converted into a commercial product, there will be RUCO (Repurpose Used Cooking Oil) movement", news agency PTI cited the minister as saying.

India is one of the biggest crude oil consumers in the world and about 85% of its oil needs are catered via imports.
Bharat Gas gets five-year loan from Bank of Baroda for ₹3,100 crore
Posted on 23rd September 2019
Mumbai: Bharat Gas Resources Ltd (BGR) a wholly-owned subsidiary of Bharat Petroleum Corporation Ltd (BPCL), has signed a five-year loan agreement with Bank of Baroda for ₹3100 crore, according to two officials aware of the deal.

The company will use the loan to fund expansion of its city gas distribution business. BGRL has a board approved borrowing limit of ₹4000 crore.
---
ITC shares up 9% as no cess on cigarettes was increased
Posted on 23rd September 2019
Mumbai: Shares of ITC Ltd on Monday surged over 9%, its biggest jump since March 2016, after the GST Council meeting did not announce any increase in cess on cigarettes.

The stock touched a high of ₹260.30 on the BSE and gained as much as 9.3%, its maximum gain since March 2016. At 9.40 am, the scrip was trading at ₹256.30, up 7.6% from its previous close. The stock's market cap increased by nearly $3.66 billion.
---
SBI to adopt repo rate as external benchmark for all floating rate loans from October 1
Posted on 23rd September 2019
State Bank of India on Monday said it will adopt repo rate as the external benchmark for all floating rate loans for MSME, home and retail loans, from October 1, 2019.

On September 4, the Reserve Bank of India (RBI) had mandated all banks to link all new floating rate personal or retail loans and floating rate loans to micro, small and medium enterprises (MSMEs) to an external benchmark from October 1 onwards.
---
Rupee slips 9 paise to 71.03 against U.S. Dollar in early trade
Posted on 23rd September 2019
The Rupee opened marginally lower by 9 paise to 71.03 against the U.S. Dollar in opening trade on September 23, as rising crude oil prices and concerns regarding U.S.-China trade war kept investors edgy.

Forex traders said reports that the U.S. is likely to ramp up pressure on China by raising existing tariffs if a trade deal is not reached soon between the two countries, weighed on the domestic currency.
---
Power struggle: RK Singh asks NTPC to buy stressed units
Posted on 23rd September 2019
The power ministry has asked state-run NTPC to bid for potentially viable projects in the National Company Law Tribunal (NCLT) and acquire them if the prices are attractive.

Power minister RK Singh told FE that he had asked NTPC to take a look at all the plants undergoing the CIRP process. "I have asked them to identify the ones with good machinery," Singh said.
---
Be the first person to write a business review for Soon, cars will run on cooking oil: Indian Oil, BPL, HPCL working on this program