Paytm ramps up instant loans for MSMEs, self employed; partners with Clix
Posted on 23rd July 2019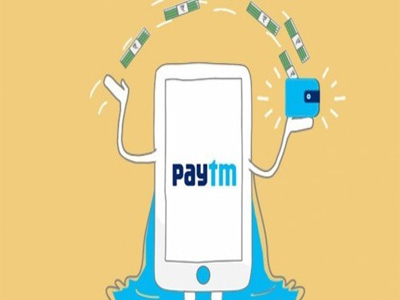 Vijay Shekhar Sharma's Paytm has ramped up its loans operations and has partnered with Clix Finance India Pvt. Ltd. to provide loans to MSMEs and self-employed people, it announced in a statement on Tuesday. Clix, a digital lending NBFC, and Paytm will now offer instant digital loans to both the customers and merchants of Paytm. The company targets "new-to-credit, self-employed, small and micro enterprises and small borrowers," who are largely underserved and face difficulties to get loans, the digital commerce company said. The One97 Communication Ltd company will use proprietary machine learning models developed by Paytm and Clix, for the same. Paytm already has a partnership with Tata Capital and Indifi, two other NBFCs.

Paytm said that it will offer "Deferred Payment or Post-paid" and "Merchant Lines" amongst other products to its customers and merchants. Both Paytm and Clix are expected to launch several other new products over the next few months to meet consumer demands, Announcing the partnership, Nitin Misra, Senior Vice President, Paytm said that the company has already seen an overwhelming response to Paytm Postpaid & Merchant lending products.

Meanwhile, Paytm's e-commerce arm Paytm Mall announced its collaboration with American multinational e-commerce company eBay. eBay has acquired 5.5% share in Vijay Shekhar Sharma's Paytm Mall in a move that is expected to create a strong foothold in the domestic e-commerce market for eBay. eBay has already ventured and failed twice to get a significant share in the Indian e-commerce market.

However, with the recent collaboration, Paytm Mall customers will be able to shop for products available on eBay. "This will make eBay inventory accessible to tens of millions of Paytm Mall active customers in India," Paytm Mall announced in a statement. Paytm Mall, a subsidiary of the largest Indian e-commerce platform, plans to sell millions of products from eBay inventory via its digital platform. Neither of the companies has divulged the details of the deal.
Cipla shareholders approve proposal to raise up to Rs 3,000 crore
Posted on 17th August 2019
Drug major Cipla on Saturday said its shareholders have approved a proposal to raise up to Rs 3,000 crore through issuance of equity shares or other securities convertible into equity shares.

Drug major Cipla on Saturday said its shareholders have approved a proposal to raise up to Rs 3,000 crore through issuance of equity shares or other securities convertible into equity shares.
---
Two RCom promoters pledge 11.5% more stake in Axis Trustee services
Posted on 17th August 2019
Two promoter entities of Reliance Communications (RCom) have pledged 11.5 per cent more stake in favour of Axis Trustee Services, according to regulatory filings.

Reliance Communications Enterprises and Reliance Telecom Infrainvest on August 16 pledged about 11.51 per cent of their holding in Reliance Communications amounting to 31.82 crore shares in favour of Axis Trustee Services acting as security/debenture trustee.
---
M&M sets up first car assembly plant in Sri Lanka with Ideal Motors
Posted on 17th August 2019
Mahindra & Mahindra (M&M), along with its local partner in Sri Lanka Ideal Motors, has set up the island nation's first passenger car assembly plant.

The Indian carmaker has set up a joint venture with Ideal Motors, its dealer partner in Sri Lanka for 10 years. The 65:35 JV between Ideal Motors and M&M is christened Mahindra Ideal Lanka Private Limited, which will operate the assembly plant at Welipenna, about 60 km from Colombo.
---
Sebi imposes restrictions on mutual fund investments in short-term bank deposits
Posted on 17th August 2019
NEW DELHI: Mutual fund houses should ensure that banks -- where a scheme has parked funds in the lender's short-term deposits -- do not invest in that particular scheme, according to Sebi.

The markets watchdog has issued a clarification regarding 'parking of funds in short-term deposits of scheduled commercial banks by mutual funds -- pending deployment'.
---
Restrictions lifted, landline services partially back in Valley
Posted on 17th August 2019
Srinagar: Restrictions on the movement of people in the Kashmir Valley were eased on Saturday, with landline services restored in some areas of the city, even as stringent security arrangements continued to be in place, officials said.

Seventeen out of a little over 100 telephone exchanges were made operational. These exchanges are mainly in Civil Lines, Cantonment and the airport area of Srinagar district.
---
Be the first person to write a business review for Paytm ramps up instant loans for MSMEs, self employed; partners with Clix