Paytm ramps up instant loans for MSMEs, self employed; partners with Clix
Posted on 23rd July 2019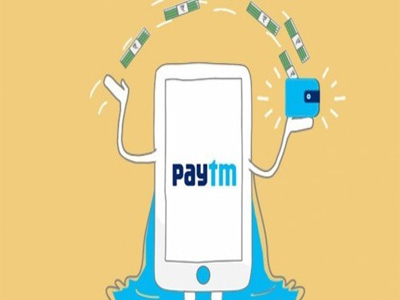 Vijay Shekhar Sharma's Paytm has ramped up its loans operations and has partnered with Clix Finance India Pvt. Ltd. to provide loans to MSMEs and self-employed people, it announced in a statement on Tuesday. Clix, a digital lending NBFC, and Paytm will now offer instant digital loans to both the customers and merchants of Paytm. The company targets "new-to-credit, self-employed, small and micro enterprises and small borrowers," who are largely underserved and face difficulties to get loans, the digital commerce company said. The One97 Communication Ltd company will use proprietary machine learning models developed by Paytm and Clix, for the same. Paytm already has a partnership with Tata Capital and Indifi, two other NBFCs.

Paytm said that it will offer "Deferred Payment or Post-paid" and "Merchant Lines" amongst other products to its customers and merchants. Both Paytm and Clix are expected to launch several other new products over the next few months to meet consumer demands, Announcing the partnership, Nitin Misra, Senior Vice President, Paytm said that the company has already seen an overwhelming response to Paytm Postpaid & Merchant lending products.

Meanwhile, Paytm's e-commerce arm Paytm Mall announced its collaboration with American multinational e-commerce company eBay. eBay has acquired 5.5% share in Vijay Shekhar Sharma's Paytm Mall in a move that is expected to create a strong foothold in the domestic e-commerce market for eBay. eBay has already ventured and failed twice to get a significant share in the Indian e-commerce market.

However, with the recent collaboration, Paytm Mall customers will be able to shop for products available on eBay. "This will make eBay inventory accessible to tens of millions of Paytm Mall active customers in India," Paytm Mall announced in a statement. Paytm Mall, a subsidiary of the largest Indian e-commerce platform, plans to sell millions of products from eBay inventory via its digital platform. Neither of the companies has divulged the details of the deal.
Verdict allowing women into Sabarimala not the 'final word': Supreme Court
Posted on 5th December 2019

The Supreme Court on Thursday said its 2018 verdict allowing entry of girls and women of all ages into the Ayyappa temple at Kerala's Sabarimala was not the final word as the matter was referred to a larger bench.

The apex court's observation came when senior advocate Indira Jaising, appearing for a woman devotee, Bindu Ammini, alleged violation of the 2018 verdict and said her client was attacked for her bid to enter the shrine.
---
Hyundai plans to bring fuel cell cars to India, Nexo could be first launch
Posted on 5th December 2019

Korean auto major Hyundai is planning to bring fuel cell electric vehicles to India. The company has already started a feasibility study as part of the plan.

Hyundai Nexo, which is already available in many markets, could be the first launch. The company claims Nexo is the world's first dedicated hydrogen-powered SUV and that it has a range of close to 380 miles, highest for any fuel-cell or electric vehicle in the market.
---
HDFC AMC slips 5% as Standard Life to sell additional stake via OFS
Posted on 5th December 2019

Shares of HDFC Asset Management Company (AMC) dipped 5 per cent to Rs 3,173 in intra-day deals on Thursday, after the company said it will use a greenshoe option for sale of additional 0.86 percent stake via offer for sale (OFS). The stock had ended 3 per cent lower at Rs 3,329 on the BSE a day earlier.

With the past two day's decline, HDFC AMC has corrected 17 per cent from its all-time high of Rs 3,844 touched on November 22, 2019.
---
RBI surprise: Repo rate left unchanged; FY20 GDP forecast lowered to 5%
Posted on 5th December 2019

Springing a surprise, the monetary policy committee of the Reserve Bank of India (RBI) maintained the repo rate at 5.15 per cent points (bps) in its fifth bi-monthly monetary policy meeting of the financial year 2019-20 (FY20) on Thursday. However, GDP growth forecast for FY20 was slashed to 5 per cent from 6.1 per cent.

The three-day rate-setting meet started on Tuesday (December 3). In its October meet, the RBI had cut interest rate by 25 bps to 5.15 per cent.
---
Polycab India hits fresh record high; stock zooms 100% from August low
Posted on 5th December 2019

Shares of Polycab India continued their upward journey, and hit a new high of Rs 1,052, up 6 per cent on the BSE on Thursday, on expectation of strong earnings going forward. The company was included in the MSCI Global Small Cap Index with effect from November 26, 2019.

The stock of the fast moving electric goods (FMEG) company zoomed 100 per cent from its recent low of Rs 525, touched on August 22, 2019.
---
Be the first person to write a business review for Paytm ramps up instant loans for MSMEs, self employed; partners with Clix