Air India pilot grounded for three months after failing alcohol test
Posted on 15th July 2019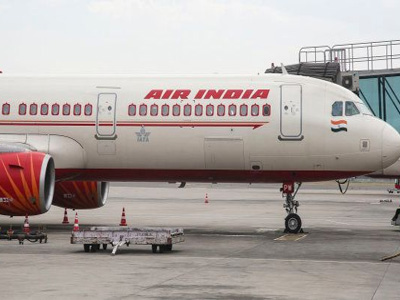 New Delhi: An Air India pilot has been grounded for three months after he tested positive in a pre-flight breath analyser (BA) test here on Saturday.

The pilot wanted to fly as a passenger from Delhi to Bengaluru. Since the flight was full, he requested to fly in the cockpit as an additional crew member.

Air India allows cockpit staff to fly in an emergency situation but the crew is needed to go through the mandatory breath analyser test which the pilot failed.

"As per DGCA rules Pilot of Air India has been suspended for three months," an Air India official told ANI.

The pilot was deplaned after he failed the test and the matter was reported to the Director General of Civil Aviation.

Sources in DGCA said that the suspended employee was a senior Airbus A320 pilot and should have been aware of all the rules of flying.

"The pilot has been grounded for three months, there is no compromise with safety," the source added.
Resolution plan: Sebi may have reservations on Mutual Fund's signing DHFL ICA
Posted on 21st August 2019
The resolution plan of Dewan Housing Finance Corporation is expected to remain stuck till mutual funds sign the inter-creditor agreement (ICA), as the Securities and Exchange Board of India (Sebi) is yet to green-light the same. Since July, banks, the Association Of Mutual Funds in India (AMFI) and the Indian Banks Association have separately written to the markets regulator seeking its inputs on whether mutual funds can sign the inter-creditor agreement. At this juncture, the matter is being pursued by RBI with the markets regulator.
---
Maruti offers free five-year warranty to tide over sales slump
Posted on 21st August 2019
To arrest the fall in demand for diesel cars, Maruti Suzuki has announced it will offer free warranty for five years or 1 lakh km to customers across the country on models such as Dzire, Swift, Vitara Brezza and S-Cross. The development comes after sales of Maruti's diesel engine fell after the announcement made by the company to stop manufacturing these vehicles from April 1, 2020, when the BS-VI emission norms will come into effect.
---
SBI in talks with NBFCs on co-origination of loans
Posted on 21st August 2019
State Bank of India (SBI) is currently in talks with at least 4-5 non-banking financial companies on co-origination of loans, managing director Arijit Basu said on Tuesday. This co-origination could be for home loans or loans to small and medium enterprises, he added.

The central bank had released guidelines on co-origination of loans by banks and NBFCs to the priority sector last year with a view to leveraging on the reach of NBFCs to help banks meet their priority sector lending targets. Co-lending also helps leverage on banks' access to low cost funds.
---
Analyst Corner: Maintain 'buy' on NTPC with target price of Rs 158
Posted on 21st August 2019
At its annual analyst meet, the NTPC top management exuded confidence about: Reversal of the CWIP ratio to 20% over the next three years (from 42% currently) led by higher capacity commercialisation; Rs 80,000 crore regulated equity by FY22E, implying a 15% CAGR; aggressive stance in adding renewable energy (RE) capacity under various modes (PPA, merchant, flexi generation, etc), which would earn at least regulated returns, if not higher; and ramping up captive coal mines and that higher ACQ would preclude fuel-based under-recovery.
---
---
Be the first person to write a business review for Air India pilot grounded for three months after failing alcohol test