Coal supply by CIL to power sector drops 3%in Apr-May
Posted on 1st July 2019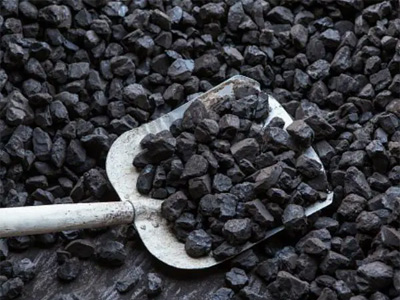 Supply of coal to the power sector by state-owned CIL declined by 2.6 per cent to 80.9 million tonnes in the first two months of the ongoing fiscal, Government data showed.

This comes amid coal imports rising 12.9 per cent to 235.2 million tonnes (MT) in FY'19 over 208.2 MT imported in FY'18.

The country's top dry-fuel miner Coal India Ltd (CIL) had supplied 83.1 MT of coal in April-May period of FY'18, according to Government data.

In May, coal dispatch by CIL dropped 4.9 per cent to 40.6 million tonnes from 42.7 MT in May 2017-18.

Coal supply by SCCL also dropped by 2 per cent to 9.4 MT in April-May 2018-19, from 9.6 MT supplied in the corresponding period of the previous fiscal.

SCCL is a Government coal mining company jointly owned by the Centre and Telangana.

The Centre had earlier said that no power plant was facing fuel shortages, adding that none of the thermal power plants have reported any loss of generation due to supply constraints.

Coal India, which accounts for more than 80 per cent of domestic coal output, is targeting more than 8 per cent growth in production at 660 million tonnes in 2019-20 compared to 607 million tonnes in the last fiscal.
Turbo Aviation to launch low-cost airline, fly on Udan routes by mid-2020
Posted on 16th December 2019

Hyderabad-based Turbo Aviation has announced its plans to launch a new low-cost airline 'TrueStar' by mid 2020.

The company has signed a partnership deal with a UK business group for a $100-million funding support to speed up the launch process, according to Turbo Aviation's managing director V Umesh. Turbo Aviation has already been operating the commercial airliner 'True Jet' since 2015.
---
Supreme Court to hear petitions challenging Citizenship Amendment Act on December 18
Posted on 16th December 2019

The Supreme Court on Monday agreed to hear petitions challenging the constitutional validity of the recently passed Citizenship (Amendment) Act, in wake of the intensifying protests that have rocked the country. The hearing will take place on December 18.

According to reports, senior advocate Abhishek Manu Singhvi listed the matter at the top court before Chief Justice of India (CJI) Sharad Arvind Bobde. As many as a dozen petitions challenging the Act have been submitted before the Court. The first petition was submitted by the Indian Union Muslim League.
---
Navin Fluorine gains for third straight day; stock hits fresh all-time high
Posted on 16th December 2019

Shares of Navin Fluorine International were trading higher for the third straight day, up 2 per cent at Rs 960 in intra-day trade on Monday after the company announced a capex plan of Rs 450 crore at Dahej through a wholly-owned subsidiary, which is to be incorporated.

The stock has rallied 8 per cent in the past three trading days, as compared to 1.5 per cent rise in the benchmark S&P BSE Sensex. In the past two months, it rallied 32 per cent against 6 per cent gain in the benchmark index.
---
WPI inflation rises to 0.58% in Nov on hike in prices of vegetables, pulses
Posted on 16th December 2019

Wholesale prices based inflation rose to 0.58 per cent in November, as against 0.16 per cent in October due to increase in prices of food articles.

The annual inflation, based on monthly wholesale price index (WPI), was at 4.47 per cent during the same month a year ago (November 2018).
---
SBI, PNB, Axis, HDFC Bank, ICICI or any other bank's customer? Check new NEFT timings
Posted on 16th December 2019

NEFT Timings: Customers of SBI, HDFC Bank, Axis Bank, Punjab National Bank, ICICI Bank or any other commercial lender can do National Electronic Funds Transfer (NEFT) transactions 24×7 from today. The facility will now be available on any day of the week or month, including holidays. The Reserve Bank of India (RBI) has allowed this facility to be available at all times throughout the year.

For smooth settlement of NEFT transactions, the RBI has decided to provide additional collateralised intra-day liquidity facility.
---
Be the first person to write a business review for Coal supply by CIL to power sector drops 3%in Apr-May