Microsoft XCloud game service to offer free streaming to phones
Posted on 12th June 2019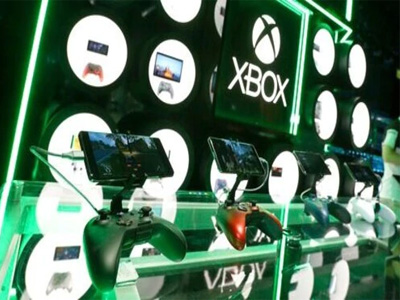 SAN FRANCISCO: Microsoft Corp. said a new service that will let users play video games from their Xbox consoles on their smartphones will be offered for free.

The service, which will be rolled out starting in October, is one part of the company's new xCloud game-streaming strategy. The other piece will let gamers without access to a console play games using Microsoft's cloud – the company will store and run the games, and deliver them to players over the internet – for a fee.

"It's about the games you love, the games you already have, with the friends you already have, on the go wherever you want to be on the device you have," Matt Booty, vice president of Xbox game studios, said in an interview from the E3 conference in Los Angeles. Booty declined to disclose the pricing of the second part of xCloud, except to say that it will be competitive with offerings from Alphabet Inc.'s Google, whose Stadia game-streaming service will go for $10 a month, and Ubisoft Entertainment SA, which unveiled a $15 monthly service.

In a press conference ahead of the trade show on Sunday, Microsoft gave the first details on its next-generation console, code-named Project Scarlett. The company said the device will be four times more powerful than the current Xbox One X, thanks to an Advanced Micro Devices Inc. processor that allows speeds of 120 frames per second. Booty declined to comment on pricing for the upcoming console, which goes on sale in 2020, but said the company wants to create a premium product for gamers.

"It will absolutely be the most powerful, immersive console on the market," he said.
17 US states, DC file lawsuit against Trump's new visa policy for students
Posted on 14th July 2020
As many as 17 US states and the District of Columbia have filed a lawsuit against the Trump administration's new visa policy for international students, calling it a "cruel, abrupt, and unlawful action to expel them amidst the COVID-19 pandemic.

In its July 6 order, the US Immigration and Customs Enforcement (ICE) declared that the nonimmigrant students with F-1 and M-1 visas attending schools operating entirely online or taking only online courses will not be permitted to remain in the United States.
---
Telangana coronavirus update: State reports 1,550 new cases, 9 deaths
Posted on 14th July 2020
A total of 1,550 COVID-19 cases and nine deaths were reported in Telangana on Monday, said the state's health department.

The state's total COVID-19 cases now stand at 36,221, including 12,178 active cases and 23,679 recoveries.

The deadly virus has so far claimed 365 lives in the State.
---
Gold prices today at Rs 49,050 per 10 gm, silver jumps to Rs 52,210 a kg
Posted on 14th July 2020
Gold prices on Tuesday jumped to Rs 49,050 from Rs 49,010 per 10 gram, while silver climbed to Rs 52,210 from Rs 52,000 per kilogram, according to Good Returns website.

Gold jewellery prices vary across India, the second-largest consumer of the metal, due to excise duty, state taxes, and making charges.
---
5Paisa Capital hits 52-wk high after posting first-ever quarterly profit
Posted on 14th July 2020
Shares of 5Paisa Capital were locked in 5 per cent upper circuit at Rs 324.60 on the BSE on Tuesday after the company posted net profit of Rs 3.74 crore in June quarter (Q1FY20), against net loss of Rs 55 lakh in the year-ago quarter.

The company has reported quarterly profits for the first time since the launch of 5Paisa in March 2016. The stock was trading at its 52-week high level.
---
Tata Communications hits over 2-year high; stock zooms 112% in 3 months
Posted on 14th July 2020
Shares of Tata Communications were locked in the 5 per cent upper circuit for the second straight day on the BSE at Rs 700.55 on Tuesday, hitting an over two-year high in an otherwise weak market.

The stock of the Tata group company was trading at its highest level since December 15, 2017. In the past three months, it had rallied 112 per cent after the company delivered strong operating performance during the January-March quarter (Q4FY20). In comparison, the S&P BSE Sensex was up 18 per cent during the period.
---
Be the first person to write a business review for Microsoft XCloud game service to offer free streaming to phones