Wipro rolls out new solutions for aviation sector
Posted on 10th June 2019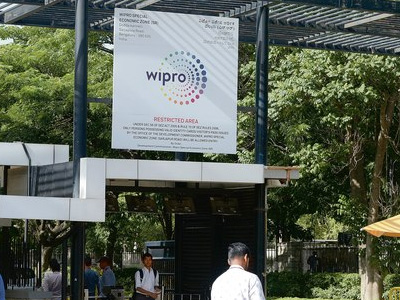 NEW DELHI: IT major Wipro on Monday said it has rolled out Total Operations System (TOPS) CREW, a suite of solutions for global airlines.

Developed jointly by Wipro and Qatar Airways in an innovative co-investment model, TOPS is one of the most advanced products available in the aviation market, the company said in a statement.

"It helps in increasing the safety awareness, efficiency and profitability of airline operations...TOPS CREW helps airlines manage all major processes related to crew management such as leave bidding and planning, crew training and crew tracking," it added.

The product also provides a 'what-if' analysis tool, allowing airlines to prepare, review and compare various solutions to address business problems, it added.

"The airlines of the future want a holistic and integrated view of their operations spanning passengers, aircraft and crew...we see significant business opportunities in the global aviation sector and are confident that we can leverage these through innovative products such as TOPS," Wipro Vice President and Global Head - Travel, Hospitality and Public Sector vertical, Consumer Business Unit, Nitesh Jain said.

As a partner in the development, Qatar Airways is also the first customer to successfully implement the TOPS product suite across both flight operations and crew management, the statement said.
Trump offers to mediate on Kashmir, India rejects
Posted on 23rd July 2019
As US President Donald Trump on Monday offered to mediate between India and Pakistan on the Kashmir issue after meeting Pakistan Prime Minister Imran Khan at the White House for the first time, India rejected POTUS offer.
---
18 pc GST on flat owners paying monthly maintenance of over Rs 7,500
Posted on 23rd July 2019
New Delhi: Flat owners will have to pay GST at 18 per cent if their monthly contribution to resident welfare association (RWA) exceeds Rs 7,500, the Finance Ministry said Monday.

As per the rules, RWAs are required to collect GST on monthly subscription/contribution charged from its members if such payment is more than Rs 7,500 per flat per month and the annual turnover of RWA by way of supply of services and goods exceeds Rs 20 lakhs.
---
Sensex drops over 100 points, bank stocks drag
Posted on 23rd July 2019
Domestic equity benchmark BSE Sensex fell below the 38,000 mark, shedding nearly 100 points in early trade, on July 23 amid heavy foreign fund outflow and weak domestic cues.

The 30-share index was trading 103.50 points or 0.27% lower at 37,927.63 at 0930 hours; and the broader Nifty also fell 28.50 points or 1.25 per cent to 11,317.70.
---
---
Paytm ramps up instant loans for MSMEs, self employed; partners with Clix
Posted on 23rd July 2019
Vijay Shekhar Sharma's Paytm has ramped up its loans operations and has partnered with Clix Finance India Pvt. Ltd. to provide loans to MSMEs and self-employed people, it announced in a statement on Tuesday. Clix, a digital lending NBFC, and Paytm will now offer instant digital loans to both the customers and merchants of Paytm. The company targets "new-to-credit, self-employed, small and micro enterprises and small borrowers," who are largely underserved and face difficulties to get loans, the digital commerce company said.
---
Be the first person to write a business review for Wipro rolls out new solutions for aviation sector