RBI imposes Rs 2 crore penalty on Kotak Mahindra Bank
Posted on 8th June 2019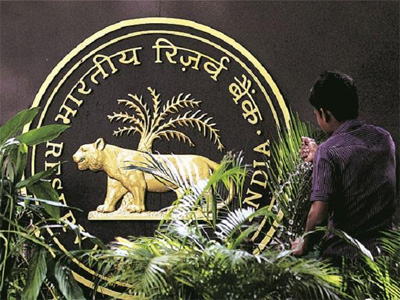 The Reserve Bank of India (RBI) has imposed a penalty of Rs 2 crore on private lender Kotak Mahindra Bank for failing to provide information about promoter shareholding in the bank and the course of action the bank was taking to dilute promoters' shareholding as per the regulator's norms.

"This action is based on the deficiencies in regulatory compliance and is not intended to pronounce upon the validity of any transaction or agreement entered into by the bank," the RBI said.

The RBI issued a show cause notice to the bank for failing to convey its course of action to achieve dilution of promoters' shareholding as per the timeline set by the regulator and asked the bank why a penalty should not be imposed for "non-compliance" with the regulator's directions.

"After considering the reply received from the bank, submissions made by the bank during personal hearing and the documents submitted by it, the RBI came to the conclusion that the bank had failed to comply with the directions issued by the RBI and decided to impose monetary penalty on the bank," the RBI said.

Kotak Mahindra Bank and the RBI are involved in a legal tussle on the issue of dilution of promoters' shareholding.

In December 2018, Kotak Mahindra Bank had moved a writ petition in the Bombay High Court against the RBI after the central bank did not accept the reduction of promoters' shareholding through an issue of preference shares.

The RBI had mandated the bank to reduce its promoter shareholding to 20 per cent by December 31, 2018 and to 15 per cent by March 2022.

In August, the lender had issued perpetual non-convertible preference shares, which it said would trim promoters' shareholding from 30.3 per cent to 19.7 per cent but the regulator did not agree with this method.
I-T dept issues tax refunds of Rs 1.57 trillion, up by 27.2% in 2019
Posted on 13th December 2019

The Income Tax Department has issued as much as Rs 1.57 trillion of income tax refunds in the first eight-and-a-half-months of the current fiscal compared to Rs 1.23 trillion in full 2018-19 fiscal, Revenue Secretary Ajay Bhushan Pandey said Friday.

At a press conference called to disclose impact of steps taken to boost consumption in the economy so as to uplift growth from a six-year low, Pandey said tax refund cases have gone up by 17 per cent to 2.16 crore.
---
Andhra govt passes 'Disha Bill' to provide speedy trials, stricter punishment for sexual offences
Posted on 13th December 2019

In a historic move, the Andhra Pradesh legislative assembly on Friday passed AP Disha Act 2019 to protect women and children in sexual offences cases by providing speedy investigation and justice to victims.

Chief Minister YS Jaganmohan Reddy said the Nirbhaya case and the recent Disha case have compelled the need for AP Disha Act which has many salient features.
---
Tamil Nadu overtakes Karnataka to become No 1 in renewable energy
Posted on 13th December 2019

Tamil Nadu has overtaken Karnataka to become India's top renewable power generating state in FY20 (till October).

Of the total renewable power generation in the country, nearly 17.2 per cent was from Tamil Nadu. According to Central Electricity Authority (CEA) data in 2019-20 (upto October) 85,774.92 million units (MU) of power was generated through renewable energy, of which 14,771.69 MU was generated by Tamil Nadu followed by Karnataka (14,730.08 MU), Gujarat (10,505.54), Andhra Pradesh (9,638.70), Maharashtra (8,942.55) and Telangana (3794.99 ).
---
After 50% returns, 2020 may be even better year for Indian primary market
Posted on 13th December 2019

India's market for initial public offerings is expected to gather pace in 2020 after this year's relatively small crop saw strong gains in the stock market.

The 14 mainboard IPOs this year have risen by an average of more than 50% since listing, data compiled by Bloomberg show.
---
HDFC rallies 2% to hit all-time high of Rs 2,363; analysts remain bullish
Posted on 13th December 2019

Shares of Housing Development Finance Corporation (HDFC) hit an all-time high of Rs 2,363, up 2 per cent on the BSE on Friday after the company completed the acquisition of HDFC Credila Financial Services. The stock surpassed has its previous high of Rs 2,357 hit on July 18, 2019.

"The Corporation has completed acquisition of 11.47 million equity shares, representing 9.12 per cent of total equity of HDFC Credila for a total consideration of Rs 395 crore, from its promoter Ajay Bohora and Anil Bohora," HDFC said in a regulatory filing.
---
Be the first person to write a business review for RBI imposes Rs 2 crore penalty on Kotak Mahindra Bank